While cloud is far from a new concept for businesses, I'm not amazed that it's still booming. In fact, just a couple of days ago, Google announced it had tripled its number of cloud deals over the value of $500,000 in the last year alone. While Google benefits from relatively small numbers, we all know that Amazon and Microsoft are moving fast. Bottom line: 66 percent of enterprises have more than one public cloud provider. Suffice it to say, it's a multi-cloud world.
While more organizations choose the cloud for flexibility, scalability and agility, many are facing challenges when it comes to securing their data in multi-cloud environments. According to the 2017 Thales Data Threat Report, nearly two thirds of organizations (63%) deploy various advanced technologies (a category that encompasses cloud) ahead of adequate security measures. Fifty percent of respondents listed "complexity" as the main barrier to adopting better data security globally, particularly as sensitive data increasingly moves beyond corporate firewalls and network perimeter defences. Throw in the need for compliance, and you might find yourself struggling to run anything resembling a combination of seamless and secure multi-cloud operations.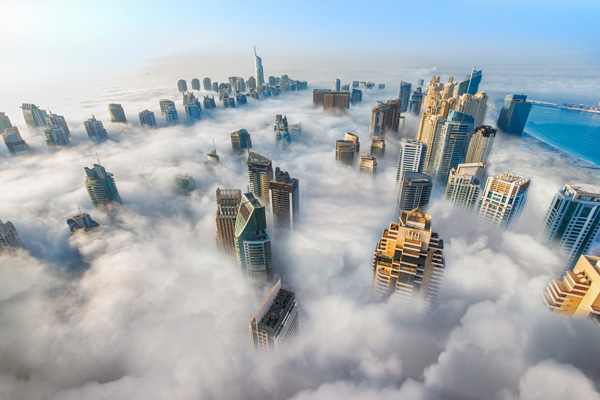 What's up today?
Today we announced some cool cloud things. For example, the first public-cloud-based tokenization solution in Microsoft Azure, bringing cloud elasticity to a security component critical to PCI-DSS compliance. We're working hard to ensure that all of our encryption solutions are available in and/or for any public cloud provider you choose. Why does this matter to you?
It matters because we're in the business of making your life easier. By offering integrated security solutions in the cloud, we can help you better protect data in multi-cloud environments and give you the control over your data you need for agility – and all with cloud elasticity.
As you migrate workloads to the cloud, you need assurance that your organization's information is not just secure, but easily accessible. Let me give you an example: the documentation of Amazon Web Services (AWS) Key Management Services (KMS) says, "The encryption status of an EBS [block storage] volume is determined when you create the volume. You cannot change the encryption status of an existing volume."
Well. Darn. What if you have a 10 terabytes EBS volume that you didn't encrypt at the time because you didn't need to, but now you need to? Amazon lets you migrate an unencrypted volume to an encrypted one, but that's done with snapshots and can be tough to do with a live volume. That's why we've made our Data Security Manager (DSM) available in AWS. With it and Vormetric Transparent Encryption's Live Data Transformation feature, you can encrypt and use an EBS volume at the same time. Which makes life a lot easier, don't you think?
FYI, I wrote about Live Data Transformation a while back. By the way, the DSM's in Azure too and in a few months you'll be able to click to add Vormetric Transparent Encryption agents as an Azure VM extension. I can't wait to blog about that!
Interested in learning more? Find out how you can make the most of multi-cloud by taking a look at our updated cloud security solutions page. Alternatively, you can drop me a note on LinkedIn.