In recent years, the insurance industry has transformed from a singularly focused entity to a multi-brand or multi-service type of business. Most insurance companies nowadays offer multiple types of insurance products, or they sell policies on behalf of their partners.
At the same time, with the new generation of users increasingly preferring digital interactions, insurers need to simultaneously leverage multiple digital channels to engage with customers and collaborate with business partners. Managing digital identities across divergent channels, however, can be challenging, resulting in a fragmented and less secure user experience.
With such a diverse portfolio and digital touchpoints, how can insurers bring their brand and product suite together across channels for a secure, streamlined user experience? This is where digital transformation and CIAM come into play.
The goals of digital transformation in the insurance industry
Terms like 'digital transformation' often feel like buzzwords these days. Yet, it is difficult to overstate the importance of adjusting to modern customer preferences—especially in industries like insurance, where competitive advantage is increasingly driven by value-added customer experience. Digital technologies play a key role in that process.
According to Gartner, insurers are now focusing their tech investments on achieving two major goals above all else:
1. Adding value to the user experience (a top priority for 59% of insurers)
2. Achieving operational excellence (a top priority for 56% of insurers)
Modern CIAM is aligned with insurers' strategies towards digital transformation and helps to improve the user experience, as it gives users frictionless access across all channels and product lines. At the same time, it improves operational excellence with advanced security protocols to protect user data, easy maintenance, scalability to meet growing user demand, and flexible integration capabilities.
How does modern CIAM enhance the user experience?
Today's online users are used to seamless identity verification experiences: that means they expect to be able to access the same information across multiple channels and devices, using the same authentication details. In other words, they need a consolidated approach with a single user login.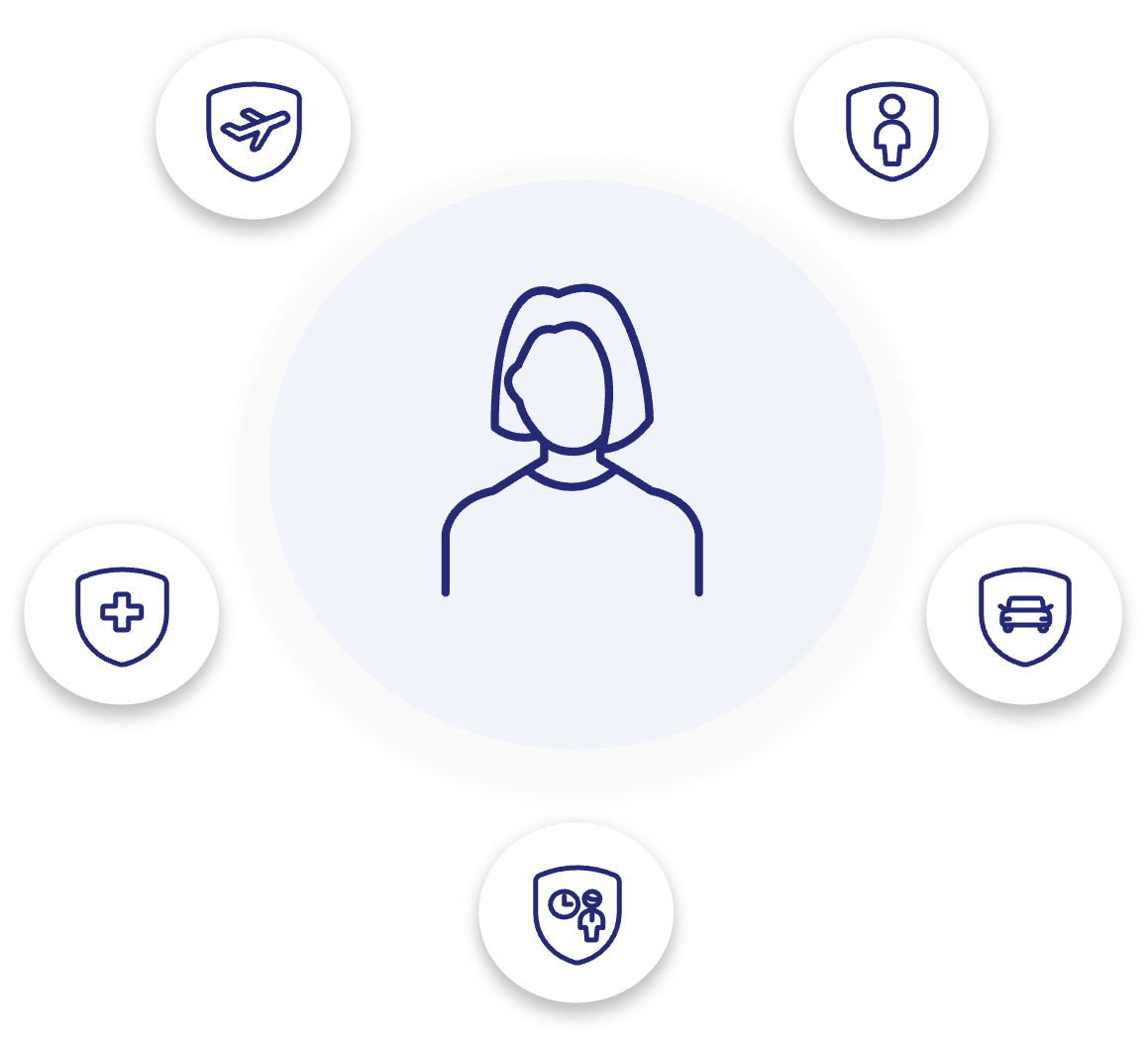 Research shows that 6 in 10 consumers abandon an online transaction when they encounter problems trying to verify their identity. At the same time, more than 80% of consumers say they prefer doing business with companies that offer easy login options, such as biometric.
Modern CIAM caters to those preferences with user-friendly authentication options like these:
- Passwordless authentication: Any form of login that does not require the user to enter a password. This is especially important today, as the study cited above shows that only 10% of consumers prefer logging in with a password.
- Single Sign-On (SSO): The ability to use an existing login (such as a Google, Apple or PayPal account) to log in to multiple systems. This also includes social login, which enables users to log into their using a social media account, such as Facebook or LinkedIn.
- Biometrics: The ability to log in using a physical feature, such as a fingerprint, facial or voice recognition. 44% of consumers say they consider biometric a better and easier authentication method than passwords.
- Digital identification: Using a government-issued electronic identity (eID) to access sensitive information, such as insurance policy information.
In addition, modern CIAM supports centralised identities, which means that the user has access to the same data no matter which channels they use to access their account: there is no wall of separation between interactions that the user has with your website and interactions they have with your app, for example, even if that interaction concerns multiple product offerings within your insurance portfolio. The same goes for using heterogeneous devices: modern CIAM lets users enjoy the same experience and access to the same information whether logging in via a laptop, tablet or mobile phone.
How does modern CIAM enhance operational excellence?
Modern CIAM solutions enable insurers to operate more cost-effectively, whilst remaining agile and avoiding risks. Compared to legacy and DIY CIAM systems, which unfortunately are still widely used in the insurance industry, they are much faster to roll out and much easier and cheaper to maintain. In addition, these systems are built for scalability and support operations in the cloud, which means they are future-proof and ready to grow along your company.
Modern CIAM solutions also help insurers gain a deeper understanding of their users with enhanced data analytics. User data is centralised and available for use in real-time across different stages of user journeys. This enables you to target users with specific messaging, such as special offers or informative content, based on their profile.
Another important factor is the enhanced security features that modern CIAM systems offer. Insurers face increasingly strict data protection regulations in the face of broad legislations like the EU's GDPR, the US's CCPA, or Singapore's PDPC. Modern CIAM solutions are built for compliance with these regulations. They incorporate security safeguards to keep your users' data safe and your company protected from data breaches or unauthorised access to personal data.
A unified, secure user experience
A CIAM solution represents a unified platform that simplifies registration, onboarding, delegation management, and access control of customers and guest users from any organisation that insurers are working with. Say an insurer wanted to build a new, scalable app, integrated with their existing value chain but without adding an additional access management step to the customer journey. The only way to achieve this is through modern CIAM.
This was the kind of challenge recently faced by the Dutch insurance group ASR Nederland (a.s.r.). Offering a range of products via multiple brands, a.s.r. needed to enable access to multiple applications by various target groups through multiple channels, often across multiple brands. Each of the products and brands that fall within the a.s.r. Group may have different backend systems and processes, and could face different compliance demands. To meet this challenge, a.s.r. turned to Thales which operated as a single source of registration and authentication through its OneWelcome identity platform. But crucially, it allowed for the option of creating different flows for each a.s.r brand and business line. This kind of flexibility was fundamental to meeting the group's needs and will be increasingly crucial as the insurance sector continues to digitalise.
Thales through its superior OneWelcome Identity platform supports insurers worldwide to pursue their digital transformation initiatives in a frictionless, secure way for customers and business partners alike.