The year 2020 permanently changed the world in many ways.  One of the most significant effects was the need for companies across many industries to shift to a remote working model. With so many employees accessing corporate networks and systems remotely, software piracy has become another security threat that businesses need to face.
While the issue of piracy isn't new, the threat has increased with many employees working remotely.  Given this shift, how can we continue to combat software piracy and what impact will this have on vendors moving forward?
What is software piracy?
Many of today's software vendors around the world rely on the use of license management systems which generate recurring revenue from the licensed use of their software products. However, unlicensed software usage occurs frequently, resulting in unrealized revenue. Sometimes this happens inadvertently – for example when a company mistakenly exceeds the number of licenses they are paying for.  Sometimes it is purposeful—illicit usage when the software purchase and licensing is intentionally bypassed.

Piracy Trends in 2020
At Cylynt, we are the industry leader in anti-piracy and usage analytics software. Our system recently registered it's billionth usage event in our software-as-service (SaaS) portal. If we take a deep dive further into this data, we can highlight some interesting trends over the past year that reflect piracy dynamics during the pandemic.
To start, we compared instances of piracy in 2019 versus 2020. 2020 has been "normalized" to screen out the effect of typical annual increases in piracy from new customers and data growth from existing customers. Our analysis suggests that the incremental increase in piracy due to the pandemic is 44%.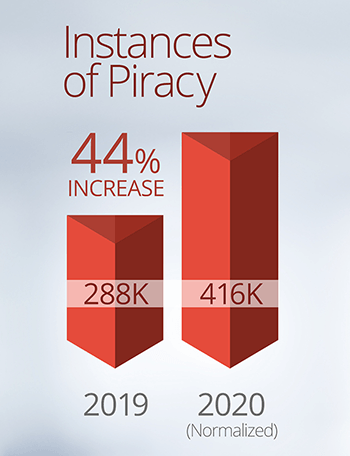 Revenue Recovery Opportunities
The good news is that this piracy represents opportunities for increased revenue recovery for our customers representing a value of almost a quarter billion dollars, a near 100% increase year on year.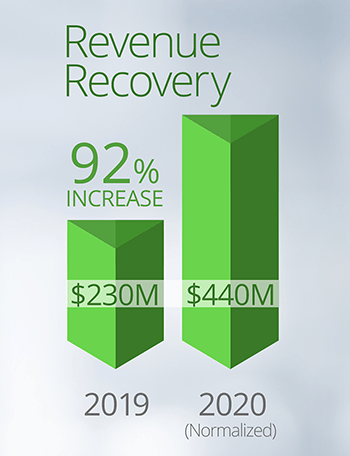 Legal Escalations
While piracy has increased 44%, we have seen a marked decrease in the number of cases being pursued through legal channels, likely due to court systems having reduced capacity through most of 2020. Our data reveals that in 2019, 1,295,325 legal cases were escalated, while in 2020 only 49,732 were escalated.
Now that some countries are beginning to open up again, 2021 could be a busy year for the court systems around the world as the 2020 backlog is addressed, providing opportunity for software vendors to recover revenue lost to piracy through the legal system.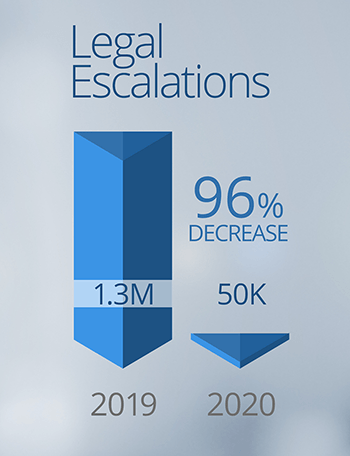 Driving revenue through software compliance 
Thales Sentinel's solution enables software vendors to maximize revenue by ensuring end-customers are using software within the terms of their license agreements. This works in tandem with Cylynt's anti-piracy and software compliance technology which provides a robust solution allowing vendors to turn software misuse into revenue. Thales' customers benefit from a data-driven approach to gaining market insights and securing lead generation. Additionally, it protects valuable intellectual property from unfair competitive practices and improves software compliance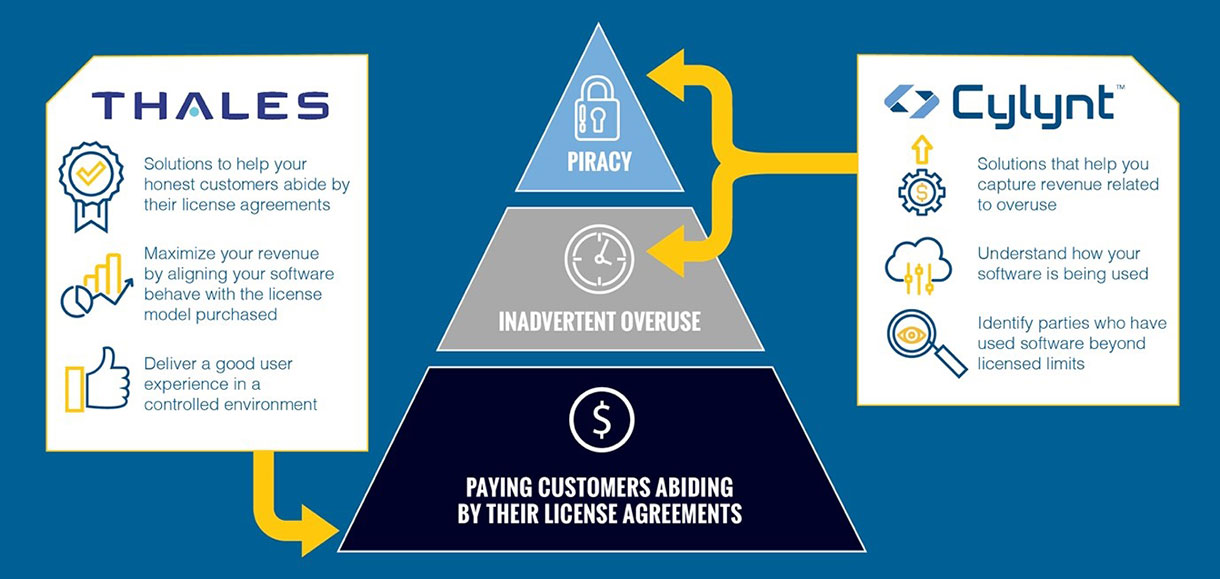 Do you have a piracy problem?  Do you know how much revenue you are losing to piracy? Cylynt offers a free piracy impact analysis. We will provide you with a thorough research report and tell you how much revenue you are losing per year to piracy. We'll also give you a forecast as to how much revenue you could potentially recover--all at no cost to you.

Find out how the Thales and Cylynt partnership will impact your bottom line.
1.    Read our recent news release here. 
2.    Watch our joint on-demand webinar here.  
3.    Join us at Sentinel Insights 2021: Software Monetization Conference. Register as our guest in your time zone of choice:
•    June 3 North America HERE
•    June 9 Europe + S. Asia HERE
•    June 10 (in German) HERE