State of Software Monetization Report 2022
Embracing Change with Software Licensing
This report is filled with the data you need to decide your next steps in software delivery and monetization. With effective software monetization and entitlements, you can shift your software and software-driven hardware offerings to new revenue models in manageable stages.
The software trends outlined are based on a survey of over 500 independent software vendors (ISVs) and intelligent device vendors (IDVs) worldwide.
Is SaaS right for you? Or is a hybrid of on-premises and cloud delivery your best option?
Of those surveyed:
65%
offer software as a service ("SaaS" application)
49%
deliver software as a 'hybrid' application (part on-premises and part via the cloud)
45%
deliver on-premises software electronically through their website
How Effective Is Your Compliance?
An easy place to recover lost revenue.
Percentage of ISV and IDV respondents that believe that their organization is impacted by lost revenue opportunities due to customers knowingly misusing software:

90%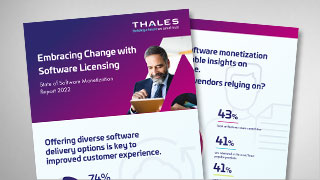 Read the key findings and
download the infographic
The survey found that the Covid-19 pandemic created 3 primary software challenges.
Are you facing any of these issues?
1
Licensing across multiple devices (e.g. laptop, mobile device, desktop)
2
Licensing in different deployment environments (i.e. virtualized, cloud, disconnected)
3
Supporting users who work remotely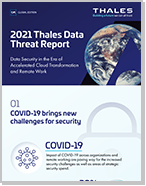 Read the key findings and download the infographic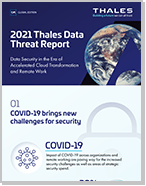 Watch the webinar where we discuss the changing data threat landscape