This week the 4th annual Vormetric Customer Council convened in beautiful San Francisco to do some sustained thinking, indeed. Customers from Europe, Asia, and North America came together to discuss the data security issues they face today and must prepare to face in the future. Our customers run the gamut from small health care organizations to large financial institutions and government agencies. And one of the great benefits of putting this diverse group of business leaders together in a room for two days is to see how they all wrestle with similar issues despite unique environments and industries.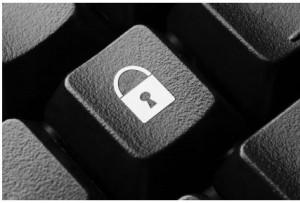 Before our CEO, Alan Kessler, kicked off the council, we had our customers participate in a survey so we could gain insight as to what they felt the top security threats were. The results? They felt that "People and Privileges" posed the biggest risk to their data, primarily because privileged users have the passcodes and usernames hackers need to gain control of sensitive information in the database. Our keynote speaker, Mandiant's VP of strategic solutions, Grady Summers, echoed this concern. He reviewed with us the APT1 and M-Trends report, and it turns out that 100% of the APT1 compromises utilized stolen user privileges. Summers also shared some truly eye-opening findings: even after some malware was removed, sensitive data was stolen from nearly half of the companies involved because privileged user accounts had been compromised. The lesson here is that once hackers get in, they are targeting privileged users because it's a much stealthier strategy for stealing sensitive data.
One of my favorite Customer Council sessions involves turning our customers into venture capitalists. In this exercise, we have our customers "place bets," buying what they perceive to be valuable enhancements as well as outlining new problems they'd like us to help them solve. We see great value in letting customers invest in our future and they're happy to do so because we infuse their ideas into our product roadmap. It's always fun and informative, and sometimes what bubbles to the top surprises us. Our customer relationships do not end at the sale; at Vormetric, that's just the starting point.
After two days full of productive panels, roundtables and networking events, our customers' enthusiasm made it clear that Vormetric's data-centric security solutions are winning both hearts and minds in their organizations. I look forward to seeing them all — as well as a host of new Vormetric customers — at next year's Council. It is exactly this type of deep information sharing and idea exchange that enables us to lead the market and help our customers protect what matters.
Until next year!