Today, I was named as one of CRN's Channel Chiefs for 2015. In reality, the award is not about me but about Vormetric and our highly successful channel program.
First, let me provide you with some background on our channel program. All Vormetric products are part of a single Data Security Platform are sold through the channel. Our products include Vormetric Transparent Encryption, Vormetric Application Encryption, and Vormetric Key Management, as well as our latest product offering, Vormetric Tokenization with Dynamic Data Masking.
<ClickToTweet>: Mike Coffield with @Vormetric - Honored to be a CRN Channel Chief #DefenderOfData http://bit.ly/1EoOy5W
In 2014, we knew it was time to go "all in" with our channel program and to move to an all-channel model. As a result, our sales through the channel have increased from 33 percent to 81 percent of Vormetric's total sales, with the company's total sales also expanding. With a 206 percent growth rate over the last 5 years, Vormetric has also been featured in this year's Deloitte Fast500.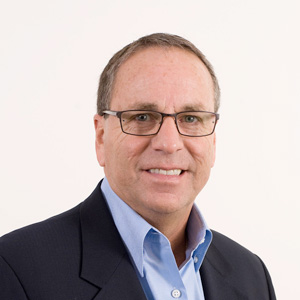 Additionally, we updated our Vormetric Connect Partner Program to increase revenue opportunities and business value for both our global and regional partners. As part of this program, we revised our partner model to incorporate tiering. Our enhanced multi-tier program offerings include platinum, gold and associate partnership levels. Partners committing to higher program levels gain increased margins as well as enhanced marketing and sales assistance.
This last year, Vormetric made new investments in support, training and marketing. Vormetric University provides the comprehensive support and training that enables partners to maximize sales of Vormetric products with detailed product and market knowledge. Partners also benefit from access to joint marketing materials and activities to help further promote their services within Vormetric's rapidly expanding user base.
I've often been asked for guidance about getting into the channel given today's market. My advice is to keep it simple. There's no reason to make it overly difficult for yourself or for your company. If you are developing a channel program, create one that works with reseller partners who already have a vested interest in your market, and whose sales model matches yours. They are more apt to want to actively invest in selling your products.  The last thing you want are partners who just want to add another product to their line card. Looking for more advice? Check out my blog post on the 8 key elements of successful channel partnering.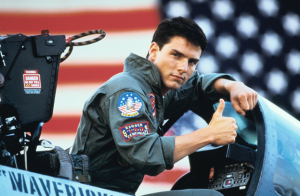 Another question each of the Channel Chief candidates were asked was, "What is your favorite movie and why?" It may not have much to do with the channel, but I thought I would share my answer. My all-time favorite movie is Top Gun. I always wanted to fly jets. No, it wasn't about the music or the girl or even Tom Cruise, but because of the planes.