Still struggling with enterprise cyber security?
We're taking the guesswork out of cyber security with enterprise-grade data protection and authentication delivered from the cloud that is easy to deploy, cost-effective and simple for government agencies and organizations of any size.
Holistic, cloud-based enterprise cyber security solutions help organizations quickly and easily increase their security posture, achieve Zero Trust, and comprehensively address the key areas of vulnerability by preventing intrusion, minimizing the impact, detection and response, and correlating incident forensics of an intrusion.
Improve Your "Shields UP" Status
Recently, the Department of Homeland Security (DHS) and Cybersecurity & Infrastructure Security Agency (CISA) jointly issued a "Shields UP" advisory, its highest alert status which signifies a cyber threat is probable. This advisory notes with the recent escalation in global threat activity, "every organization in the United States is at risk" for a cyber incident that could disrupt essential services and potentially put public safety at risk. CISA recommends all organizations adopt a heightened security posture and protect their most critical assets. Now is the time to ensure you are protected from costly cyber threats.
Solve today's data security challenges with Thales Cyber Packs that include authentication and data encryption services.

Modernize and implement stronger cybersecurity to meet the Executive Order mandates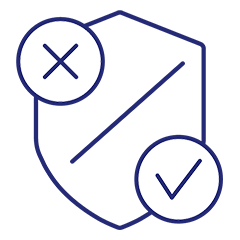 Leverage authentication, data encryption and key management as the foundation of your zero trust strategy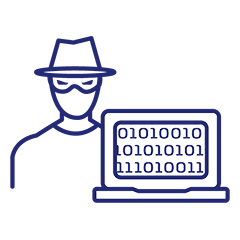 Make your data invisible to hackers and prevent unauthorized access to systems with authentication and data encryption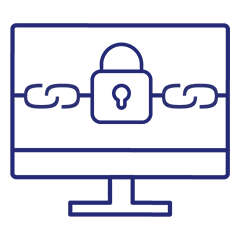 Control access to systems and data so you can minimize the risk of ransomware attacks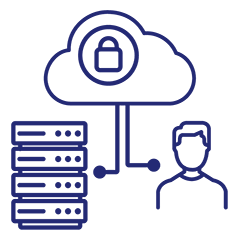 Provide employees secure remote access to apps with modern multi-factor authentication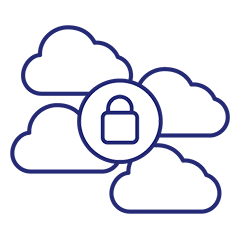 Bring your own security to the cloud with multi-factor authentication, encryption and key management
What can enterprise cyber security solutions do for you?
Built to help agencies and organizations meet the requirements of the Cyber Executive Order, Thales enterprise cyber security solutions help you deliver the same level of security whether deployed on-premises or in cloud environments and easily integrate within existing IT infrastructures.
Learn which Cyber Pack is the best fit for your organization
All Cyber Packs include data discovery, multi-factor authentication and data encryption with tiered options based on number of employees, support and professional services needed.
Why Thales
The most trusted organizations in the world rely on Thales to help them protect their most sensitive data. Thales is the only global security provider that can deliver both authentication and encryption to secure your identities and data.