HEALTHCARE AND LIFE SCIENCES Edition
2023 THALES
DATA THREAT REPORT
Get your copy today and read more about the latest data security threats and trends
Delivering Care in a Connected World
The healthcare and life sciences industries have long faced a unique set of security challenges, and the rapid shift to higher levels of digitization means they have much more data to protect. They must secure their environments with infrastructure that has become more multicloud and more complex.
There are positive trends in key areas, but still much more work to be done. The latest edition of this report explores the perspectives of more than 300 biotechnology, healthcare and pharmaceutical respondents in 18 countries on their understanding of the evolving threat landscape and challenges and strategies in data protection, as well as infrastructure areas such as cloud.

Analysis from 451 Research, part of S&P Global Market Intelligence, based on a survey with 300 biotechnology, healthcare and pharmaceutical security leaders and practitioners worldwide.
Awareness of changing risks is high among healthcare and life sciences organizations, but this hasn't accelerated how organizations address them.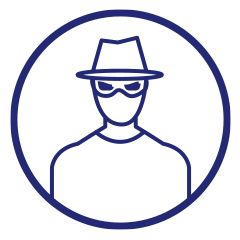 Ransomware is a much greater concern for healthcare respondents
71%
citing an increase in attacks, well above 49% survey-wide. It is a top threat for bio tech and pharma, but not as notable.
Identity and encryption management complexity can be serious issues.
60%of healthcare respondents have five or more key management systems in use.
Multicloud is today's reality:
87%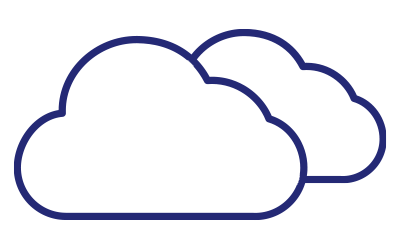 Particularly in healthcare, where respondents have an average of 2.42 cloud providers. Most healthcare respondents (87%) have two or more cloud providers, 7 percentage points higher than the survey-wide result.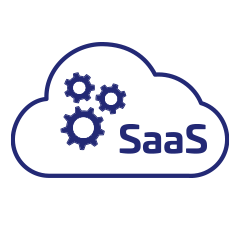 The average number of SaaS apps used by healthcare organizations
130
Among healthcare respondents, the average reported number of SaaS apps in use is 130, 34% higher than survey-wide.
Healthcare and Life Sciences Edition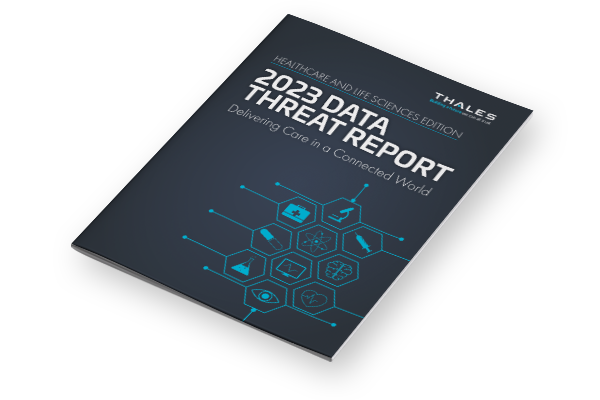 2023 Thales Data Threat Report
Read more about Delivering Care in a Connected World
Get Your Copy Today
Global Edition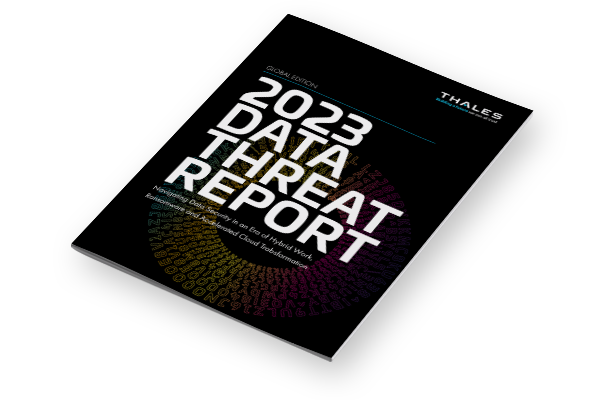 2023 Thales Data Threat Report
Read more about the latest data security threats and trends
Get Your Copy Today