Security-as-a-Service Solutions
for Managed Service Providers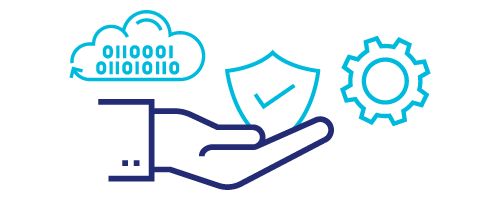 Today, both medium-sized companies and larger enterprises are looking for their managed service providers to deliver a broader range of security services that can help them protect their sensitive data from the growing threat landscape. From data breaches and the increased use of cloud services to the wider adoption of mobile devices in the enterprise, protecting data and providing simple, secure access to the cloud apps employees use every day has become more difficult.
Your customers recognise that traditional perimeter security measures – such firewall and threat detection services – alone can no longer secure their most sensitive data. That is why more companies are looking to data encryption and access management solutions to bring security closer to the data and the users accessing the data.
As a managed service provider, your organisation can drive more revenue by offering new security-as-a-service offerings such as data encryption and identity and access management. By offering these solutions, you can also differentiate your company from other managed service providers with security-a-service offerings that help answer today's security challenges and meet the growing number of regulatory and compliance mandates.
Thales's solutions work in all environments from data centres all the way to multi-cloud environments, enabling your customers to secure applications, workloads and data in whatever environments their businesses require today and in the future – all while building margins and winning deals for your organisation.
Become an MSP Partner
DOES YOUR ORGANISATION HAVE A SERVICE OFFERING TO WHICH YOU WILL INCLUDE A THALES PRODUCT, FOR THE PURPOSE OF MANAGING AS A SERVICE?
Complete your MSP application

Please complete the form to submit your application to apply to become a Thales Managed Service Provider Partner on behalf of your organisation. Once we receive your application, it will be reviewed and approved before your organisation is accepted into the Thales Accelerate Partner Network.