As data breaches continue with regularity and compliance mandates get more stringent, organisations need to protect sensitive data in both on-premises and cloud environments.
Thales helps organisations move past silos of encryption and crypto management solutions to attain central and uniform deployments of data protection solutions and prepare your organisation for the next security challenge and new compliance requirements at the lowest TCO. Our advanced data discovery, data encryption, key management, network encryption, hardware security module and data protection on demand solutions enable customers to protect and remain in control of their data wherever it resides – across cloud, on-premises and hybrid IT environments.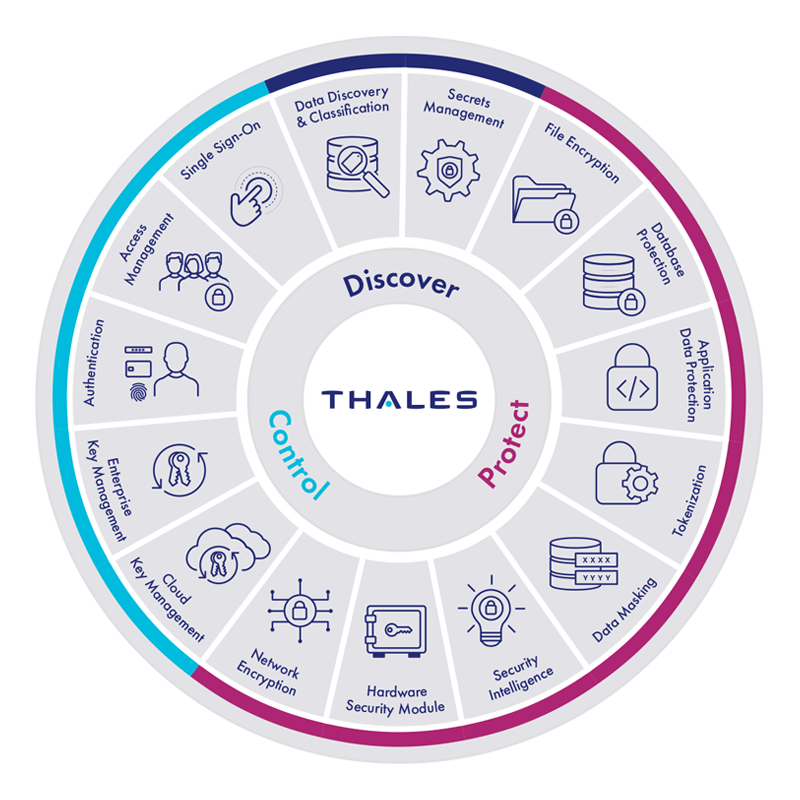 Data protection against evolving threats
Benefit from confidentiality, integrity and availability when defending your organisation from an evolving data threat landscape with Thales Data Protection products.
Strengthen Security and Compliance
Meet compliance and best practice requirements for protecting data with proven, high-performance and scalable data protection solutions.
Reduce Total Cost of Ownership
Lower operational costs and capital expenditures while optimising staff efficiency and productivity by leveraging the breadth and depth of integrated Thales Data Protection products and services
Global Edition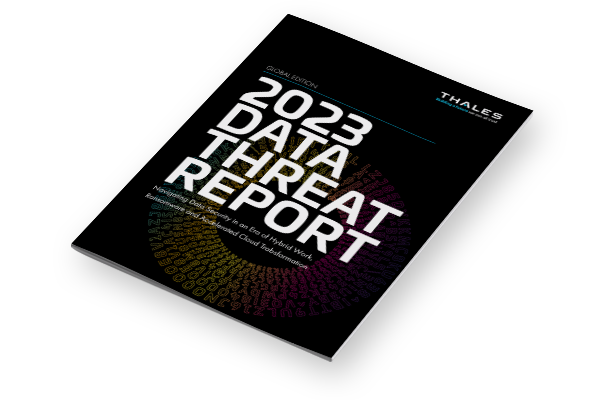 2023 Thales Data Threat Report
Read more about the latest data security threats and trends
Get Your Copy Today
Our Data Protection Resources