Simply click and deploy. It's that easy on the Thales Data Protection on Demand Marketplace.
Thales Data Protection on Demand, the online marketplace for all of your data protection needs, is just a click away. The marketplace has a menu of security applications ranging from digital signing to key brokering. Just click and deploy the protection you need, provision services, add security policies and get usage reporting in minutes.
How It Works


2. Click on the services you need.

3. Configure services with web-based wizard.

4. Apply security to a wide range of use cases.

5. Scale up capacity and services as needed.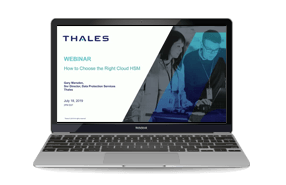 Blog post: Data Protection on Demand Helps Orgs with Cloud HSM, Encryption & Key Management, Finds Test
Data protection is more challenging now than it ever has been. The emergence of virtualisation and cloud services, for instance, has made it difficult for organisations to uniformly safeguard their information across their IT environments. At the same time, companies must contend with advanced threats that continue to...