Enterprise Network Security Management
Management solutions to administer security across heterogeneous networks
Thales offers the Security Management Centre (SMC) and the Thales Encryptor Manager CM7 (CM7) management platforms to centrally manage the entire suite of Thales Network Encryptors. SMC and CM7 can be configured as a Certificate Authority for Thales encryptors running on your network.
Security Management Centre (SMC)
SMC is a robust, Web-based management platform that enables administrators to work with an intuitive interface for visualising and managing network security. The platform can be used to remotely configure, update, authenticate and monitor Thales High Speed Encryptors. With its comprehensive support for managing keys, certificates and policies, SMC represents a comprehensive platform that eliminates the need to set up a separate PKI environment for network encryption platforms.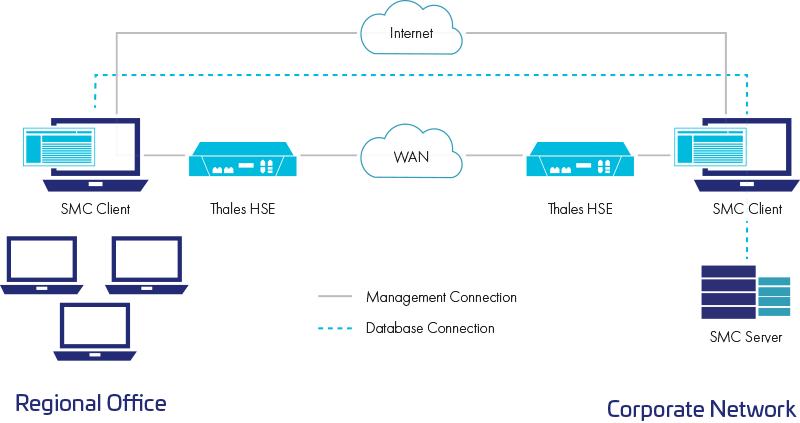 Thales Encryptor Manager CM7
CM7 is an element manager designed for smaller deployments. The product offers an intuitive interface for configuring, managing and monitoring encryptors.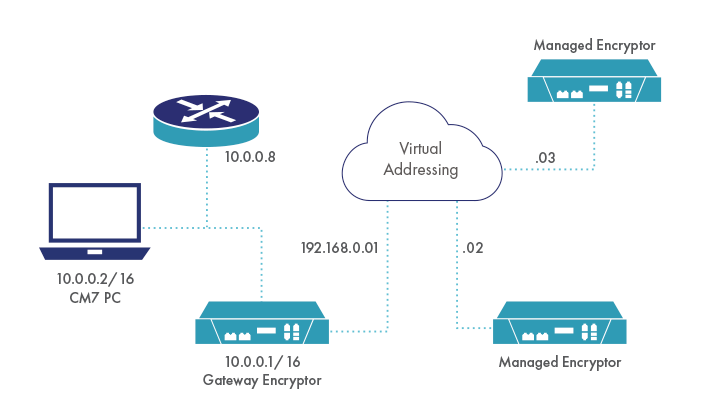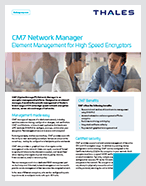 CM7 Network Manager - Product Brief
CM7 (CypherManager™) Network Manager is an encryptor management platform. Designed as an element manager, it enables the smooth management of Thales's broad range of CN series high speed encryptors.