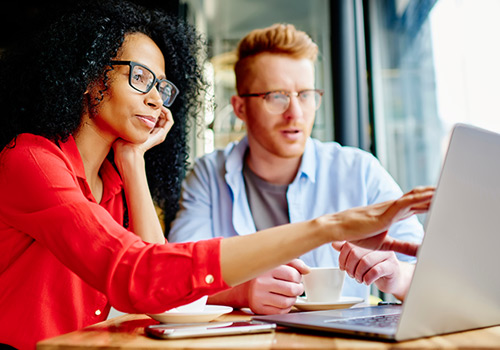 As the software market expands and enterprises and personal users are looking to use their devices to do just about everything in their lives, ISVs (independent software vendors) are more popular than ever. 
With 8,000 martech solutions available on the market today, the competition is fierce and ISVs need to stay on top of their game to keep up with the race.
In this article, we'll look at ISVs, why they are so important, what ISV certified means, and more.
What is an ISV? (Independent Software Vendor)
An (ISV) independent software vendor places its emphasis on the creation and distribution of software. An ISV does this by offering licensing agreements with customers (be it enterprises or individual users). The vendor remains the owner of the property throughout this process. A few examples would be software created for specifically retail, or energy exploration.
How do ISVs work?
Independent software vendors create their software with the exclusive goal of selling it to businesses, customers, and partners. They do this through various licensing systems that range from subscription plans to one-time licenses and more. With the rise in the popularity of the cloud, software management today has become easier than ever.
What does being ISV certified mean?
Before beginning to work with an ISV, hardware providers, cloud platforms, and operating systems will want to check independent software vendors to make sure that they are compatible with the hardware at hand. This is the process of becoming ISV certified by a specific company who will give their stamp of approval for the most relevant solutions to be sold on their marketplace. This is to guarantee that the hardware company is offering top-of-the-line solutions for their customers looking to expand their capabilities by using various software programs.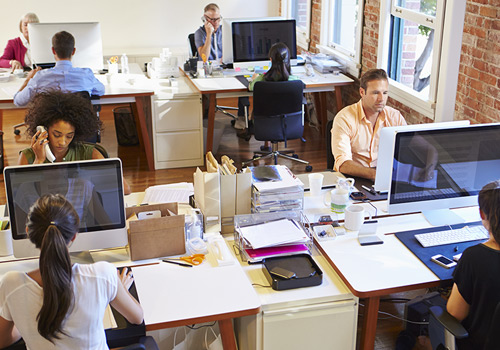 What is an ISV Partner?
An ISV partner is pretty much the same thing as being ISV certified. ISV partners can sell their software on marketplaces (for hardware providers, cloud solutions, etc.). In many circumstances, partnership programs are less exclusive than certification processes, making it easier for ISV software companies to join.
What are examples of ISVs?
There are a wide range of ISVs on the market today. Depending on the vendor, it may run on Microsoft Windows, Apple, or Linux or on a combination of all three.
ISVs are usually applications for products that the hardware vendor itself does not offer. This is beneficial for both sides because the ISV and the hardware or operating system vendor work together to complete the user experience. This is why companies such as IBM, Google, and Oracle are enthusiastic about their partner programs.
In recent years there has been a surge in independent software vendors that create software for the cloud. These are typically software as a service (SaaS) vendors that will sell their software as independent software vendors on public clouds or cloud marketplaces, for example, Salesforce AppExchange, Microsoft Azure or Amazon Web Services.
Software Vendors (ISV) best practices
ISV software vendors can keep a few best practices in mind to guarantee successful integration with desired hardware companies.
1.  Communication is key – Communication between an ISV and the hardware manufacturer is one of the most important factors in a successful relationship. ISV's need to make sure that their software is in line with the partners' product to allow for easier integration as well as marketing strategies. Working together to make sure that the ISV software is in line with the technology used in the hardware, making the partnership smoother on both sides. 
2.  Set up a support system – Hardware partners want to know that the software vendors that they work with will provide support (on both the sales and technical sides) when necessary. Whether it be APIs, documentation or whatever is needed, the hardware partner will want to know that they have the support needed. 
3.  Be prepared for integration to take time – If vendors rush to get the finished product to market, they can miss-steps along the way causing a sloppy integration and frustrated customers and business partners. Independent software vendors should take time to learn their partners and their needs and set realistic time frames for getting the work done.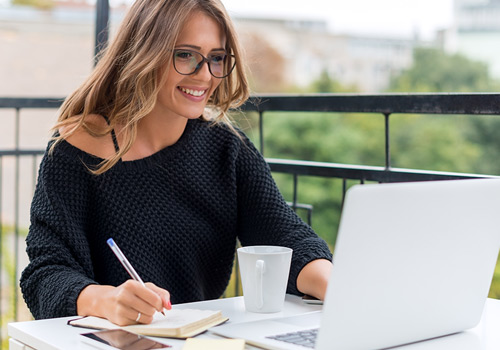 ISVs: Protect your software with software monetization
An Independent software vendor depends on licensing agreements to distribute and monitor their software.
With Thales, ISVs have the opportunity to license, deliver and protect software no matter where and how it's being used.
With our flexible software monetization products, software vendors have the opportunity to capture revenue opportunities, improve operational efficiency, and increase customer satisfaction. With Thales Sentinel LDK, our out-of-the-box solution, ISVs can start licensing quickly and most importantly, safely.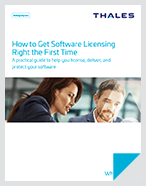 Navigate The Process of Licensing, Delivering, and Protecting Your Software
How to Get Software Licensing Right The First Time - White Paper Check out our practical guide to navigating the process of licensing, delivering, and protecting your software. Discover the importance of optimizing your software licensing. Avoid common mistakes with the...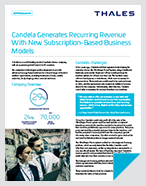 Subscription Models - Candela Case Study
Generate New Recurring Revenue with Subscription-Based Models like Candela - Case Study Candela Generates Recurring Revenue With New Subscription-Based Business Models Candela is a world-leading medical aesthetic device company, with an expansive global footprint in 86...