What Is Digital Transformation?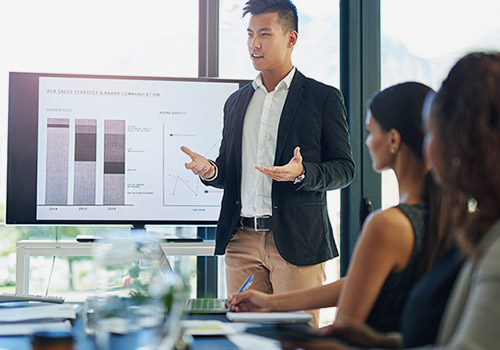 Digital transformation is the technical and cultural process of integrating technology into every part of a company's workflow and communications, both with customers and between team members, to streamline operations and create a better user experience. A successful transformation involves planning, researching, and implementing new tools at every level of the company. 
Most importantly though, a digital transformation involves changes in mindset and business culture. It challenges companies to think about how they view technology, employees, and their target audiences. Making these changes is an opportunity to examine both business models and customer expectations. 
What is Digital transformation like in the Era of Covid-19?
Having a strong digital transformation strategy was important in 2019 but the outbreak of Covid-19 in 2020 made it critical. You no longer need it just to stay at the top. Now you need it to survive. People are looking for ways to minimize human interactions. They're trying to accomplish the same professional and personal tasks without access to office equipment, consumer conveniences, or childcare. Companies need the tools to make these situations work. Even more importantly, they need infrastructure that is adaptable and lets them respond quickly to change. 
The International Data Group's 2020 forecast predicts that spending on digital transformation services and technologies will have grown by 10.4% in 2020, reaching $1.3 trillion. While this may seem unimpressive compared to 2019's 17.9%, it comes amid serious cutbacks in technology spending overall. According to McKinsey research, there's no turning back the digital transformation tide caused by the crisis. Remote B2B sales are likely here to stay, as shift in areas that had long-resisted the transition, including grocery shopping and home cooking. 
The Benefits of Digital Transformation
Every company's transformation is different and you need to know what is digital transformation to you before you can start on the process. The first step is understanding your goals. Monetization and new revenue streams are just some of the ways that the process can raise your bottom line. The benefits of digital transformation are far-reaching, but here are a few of the most significant: 
Making the Customer Experience Better
Digital tools make it easy for your customers to buy from you, get information, update accounts, and renew subscriptions. These processes can be convenient and frictionless and can be customized based on location, license type, or industry. This means more value for your customers without much higher costs for you, leading to repeat business, a strong reputation, and higher revenues over the long term. 
Helping Teams Work Together
Encouraging collaboration and communication across internal departments lead directly to more innovation and higher quality standards. A strong digital transformation framework helps teams keep track of and share information. The right digital tools can help speed up response times and give your teams the resources to find creative solutions to problems. 
Streamlining Processes and Prevent Errors
Having people sitting and manually copying information from one file into another is a recipe for mistakes. If you can get your customers and all internal departments using the same digitized system, you've cut down on your risk and save everyone a lot of time. All teams will have the same information at hand and processes like deliveries, product updates, and renewals can all be automated. 
Increasing Agility and Resilience
The marketplace is changing faster than ever and transforming your digital presence  can help you stay on top of it. New sources of data allow you to anticipate changes and diversify your revenue streams to reduce risk from sudden market shifts. 
Creating a Digital Transformation Framework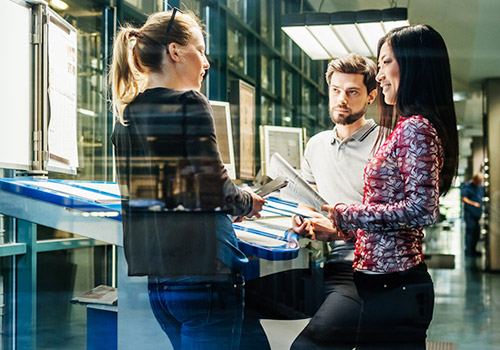 Although a lot of the benefits are universal, the transformation itself looks dramatically different when you compare between industries and even individual companies. Your needs and your audience's needs, your existing digital strengths and weaknesses, and your unique market environment, all influence your digital transformation plan. Nonetheless, certain immovable pillars create a framework for every company. So now we'll start by asking: what are the 4 main areas of digital transformation?
Customer Experience
Customer expectations have been shifting for years and in 2020 preferences have swung even more sharply towards online ordering and remote interaction. Both B2B and B2C customers are used to solving problems independently. They want the tools and resources to navigate on their own, without waiting for an answer from a customer service center. Providing digital support, automated tools, and a lot of online content will give both them and you optimum operational efficiency. Remaining user-centered should be a guiding principle of your transformation. 
Operations and Systems
In most industries today, almost every step of the production process can benefit from some digitalization. Digital tools can help track supply and product movement, manage human resources efficiently, and improve record-keeping and communication between departments. As you consider your digital transformation strategy, assess these internal processes to find ways to make them run more smoothly. This transformation will also let you start collecting data that can be useful down the line. 
Culture and Leadership
A successful transformation demands buy-in at all levels. There will be a learning curve and both the team and the leadership need to be motivated to make the effort. A major factor here will be education. Everyone must know, not only how to use digital transformation technologies, but why the changes are being made. This will ensure an easy transition and it will empower everyone in the organization to find creative ways to take advantage of the digital transformation plan you choose to implement. 
Innovation and Adaptability
Going digital offers your organization a new level of flexibility. More automated systems and better recording and communication will make you less dependent on individuals. You'll also be prepared for sudden changes in workflow. 
For example, companies that have digitized their customer support will be able to cope if half their support staff suddenly needs to work from home or if customers change their schedules and more support requests start coming in off-hours. You'll also have information that can drive innovation. With more data, you may begin to see patterns in customer behavior or be better able to detect inefficiencies in your supply chain.  
As you formulate your digital transformation implementation plan, make sure to build in flexibility. The best tools for you may not simply be digital versions of your analog processes. With all of the data available, you may want to update your business processes or rethink the digital tools you originally planned to use. 
Software Monetization as Part of Your Digital Transformation Framework
The more software your company is using, the more data you're automatically collecting. For some companies, the software itself presents new monetization opportunities. For others, the data is the ticket to brand new revenue streams. 
Digital Transformation for Software as a Service (SaaS)
For many years, software was a product. The customer would purchase it once and then own it, like a book. With SaaS, the software is hosted by the developer and licensed for use using a variety of subscription models. This requires an entirely different business perspective.   
For companies undergoing digital transformations, this model can serve several purposes. If you're creating software for your own use, you can of course consider licensing it out to other businesses with similar needs. More likely, however, is that you may consider a software accompaniment to your core product. 
As the Internet of Things (IoT) grows, more and more objects use sensors connected to the Cloud and software connected to the internet. A company that produces lamps, for example, may create software that allows consumers to manage their household lighting remotely. They may monetize this software by charging extra for it or for additional features that the software can provide, such as an energy use analysis. 
To take full advantage of a SaaS business model, developers need to start thinking like service providers. Ongoing support, supplementary content, and consumer education can all help turn software into a long-term revenue source instead of a one-time or periodic sale. 
Cross-Selling and Upselling
These marketing methods rely on all the data that you're collecting once the ball is rolling on your transformation. Good software should be able to help you analyze and visualize the data in addition to collecting it. You'll start to understand your customers' purchasing patterns and how they're using your products. 
Start by creating licensing packages that meet specific customer needs. Tailor the number of users, the length of the plan, and the features included so that customers feel they have an option that provides good value for their money. 
Once you can see when customers' licenses are expiring, you can also begin to upsell and cross-sell. You can make sure they're prepared to renew their subscriptions and can even offer automatic renewal. With data available about the features they use most and how their company has grown, you can also suggest new features, sell larger subscription packages, or reward loyalty. 
Creating Your Digital Transformation Project Plan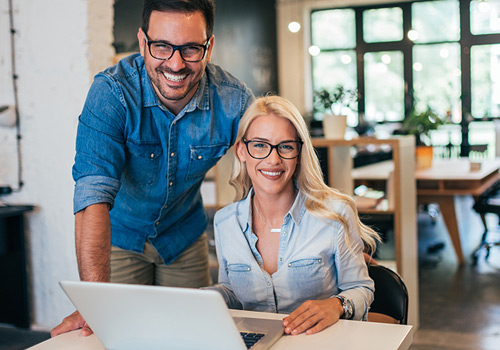 There is no single formula for going digital. Your digital transformation plan will depend on each of the four pillars we discussed earlier and on which of the benefits above is your primary goal. However, certain broad steps form the basis for any strong digital transformation implementation plan:
Assess – Begin with an honest analysis of your current strengths and weaknesses. Look at where your company is already maximizing digital technologies, what makes your brand stand out in the market, and where you have room to grow. 
Research – Knowing what's out there and what your competitors are doing will keep you from reinventing the wheel as you develop your own companie's plan. This is an opportunity to make all kinds of transitions and do in-depth market research. Perhaps your target audience has changed with time, or the need for your product has changed. You should also look into what software already exists that is designed specifically for your industry. For this step, you can take advantage of research being done by research agencies, such as the digital transformation Gartner report and others like it. 
Strategy – To develop your strategy, you'll need to formulate clear goals. Then return to the digital transformation framework we discussed earlier. Create a strategy that takes the four pillars into account. Start figuring out how you'll monetize the transition and what new revenue streams you'll focus on. Don't forget that you'll need to allow for flexibility as you figure out what works for your organization. 
Educate – For a serious company-wide transformation everyone in your company is a stakeholder. They need to understand why the process matters and then will need training on the new tools. Keep in mind that existing customers will be making the transition with you. You will have to make sure the new resources you provide are 100% intuitive and communicate that this process will improve the service they get. 
Implement – if you've done your research thoroughly, you may already have some ideas about what tools you'll be using. Now you'll need to get down to the details: replace old equipment, update systems, create and publish content, and set up new pricing and licensing plans. 
The Key to Digital Transformation for Software Monetization: Software Licensing
If you plan to open up new revenue streams as part of your digital transformation, licensing decisions will be a crucial part of your strategy. Providing multiple, flexible licensing packages will widen your potential market but can be a challenge to manage. Licensing management products like Thales' Sentinel software solutions can help you to create and protect software licenses while providing you with financial and customer data. With this framework, you'll be able to maximize your new revenue streams and provide a smooth user experience for new and existing customers.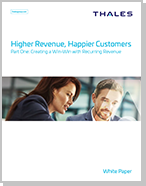 Create Recurring Revenue with Software Licensing - White Paper
Higher Revenue, Happier Customers Part 1: Creating a Software Licensing Win-Win with Recurring Revenue: We live in a customer-centric, software and services-focused world. Customers are now driving decision making, and they increasingly expect immediate access and value-based...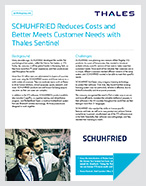 Monetize Your Intellectual Property for Protection- SCHUHFRIED Case Study
SCHUHFRIED Reduces Costs and Better Meets Customer Needs with Thales Sentinel - Case Study Many decades ago, SCHUHFRIED developed the world's first psychological test system called the Vienna Test System, or VTS. Today, the company is still the global leader in the testing...