What is Enterprise Software Licensing?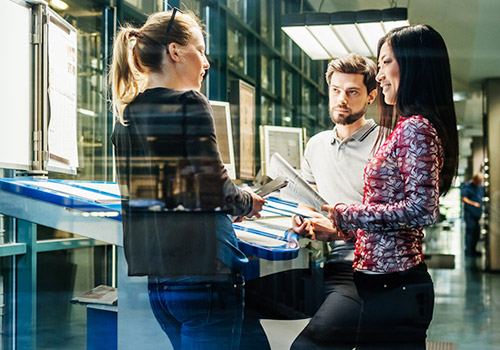 Enterprises use a large amount of software every day. An average enterprise may have tens if not hundreds of different types of software at work at all times across the organization.   While the software is an essential part of what makes an enterprise operate efficiently, software licensing can be difficult and confusing for enterprises.
In order to use licenses properly and legally (a major concern for any company), enterprises must first gain an understanding of what licenses are and what their limitations are. A variety of enterprise software licensing models are available today, allowing companies to purchase and deploy licenses in a way that is convenient and economical for the company. In this piece, we'll discuss the various types of software licenses, how enterprise licenses work, enterprise licenses vs. user licenses, and more.
What is an enterprise software license?
Enterprises are companies that typically have a large number of employees in various departments. With increasing reliance on SaaS software today, each member of an enterprise may have different software needs.
An enterprise software license gives a company the flexibility to purchase the license type that makes the most sense from a software vendor and to deploy it according to the company's needs. This is important as it allows companies to improve operational efficiency, gain business insights, and capture revenue opportunities. By using licensing models that are specifically aimed at enterprises, organizations can stay organized, compliant and save money.
What are different software licensing models for enterprises?
Enterprise software licensing varies greatly among different companies. This is because each company has different needs in terms of its software use. In many cases, the same company may use different enterprise software licensing models for different pieces of software.
Perpetual licenses are the most traditional form of licenses. These are a permanent type of license that give a company access to a set license with a one-time fee, with use forever (no expiration date!). In this case, upfront costs can be high and over time companies typically have to pay fees to receive updates, etc. Perpetual licenses are becoming a less popular enterprise software licensing model due to the various disadvantages of the method.
A concurrent licensing model gives access to multiple licenses at once so that various employees can use them at the same time. The advantage to this method lies in the bulk licensing component with one licensing code.
Many of the licenses on the market today are proprietary licenses. This means that an enterprise purchases the right to use a piece of software through a license (can be various types) but the full rights remain with the software company or vendor. An important note about this kind of license is that companies must enter into an enterprise license agreement which they must be careful to uphold and use properly.
Another enterprise license example is combining a proprietary license with other software licensing models such as floating feature licenses or feature-based licenses. These options are attractive for enterprise software management because they allow for flexibility depending on the specific department or employee need. No company wants to buy licenses that include features that they don't use or that only part of the company uses.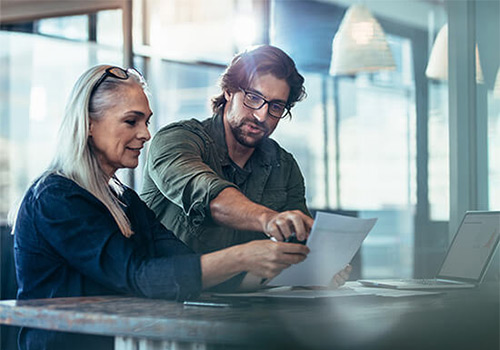 What is the difference between a personal software license and an enterprise software license?
If we look at an enterprise license vs. a user license, the difference usually is in the scope of use and the purpose of use.
Personal software licenses are the types of licenses that we each use, as individuals, to interact and use software in our everyday lives. For example, when you buy a subscription plan from Shopify or download Microsoft Office to use on your home computer. When you purchase a subscription plan (or a perpetual one-time license) you are essentially entering into a licensing agreement with the software vendor.
For enterprises, software licensing and security is on a much larger scale than individual use. An enterprise has to make sure that it has enough legal licenses on hand for all users, monitor their use, and make sure that security is top-of-the-line and keeping the company safe at all times. This is why so many companies rely on management tools.
Enterprise software licenses with Thales
With Thales, enterprise software licensing is easy and convenient. Our Sentinel Software Licensing products give enterprises the opportunity to manage licenses throughout the organization, allowing for increased revenue opportunities and improved operational efficiency. Not only that, with Thales, enterprise software security can be tracked and taken care of immediately, so that organizations no longer have to be concerned about staying safe. Discover how Thales can help ISV's protect their software licensing services and be less difficult with enterprise software licensing and software monetization services.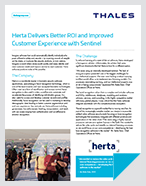 Simplify Internal Licensing Processes - Herta Case Study
Simplify Internal Licensing Processes While Embracing Flexible Licensing - HERTA Case Study HERTA Security  Imagine a software technology that could automatically identify individuals that pose a threat to safety and security – by scanning crowds of people on the streets, or...