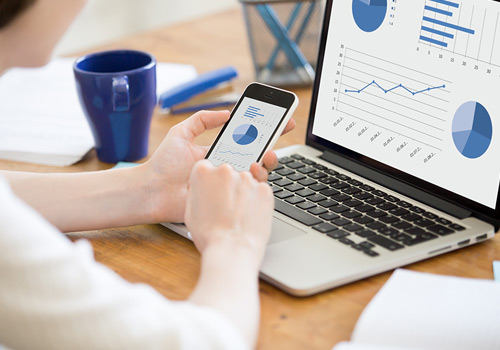 Raise your hand if you're still selling your software using a perpetual license. Don't worry. You're not alone. While subscriptions are hugely popular, established hardware and software providers can find the transition from perpetual to subscription licensing particularly complex. For most, the benefits pay off and have long-term positive effect on revenue. But it's not always so simple.
Let's dig further to see if moving from perpetual to subscription suits your business. 
 
The Difference Between Perpetual and Subscription Licenses
Perpetual licensing is when a software vendor sells a license to a user for a one-time fee. With a subscription license, a user purchases a monthly or annual subscription.
The main difference between these two license types is the ongoing relationship between the customer and the software provider. With perpetual, after the initial purchase, the relationship ends or moves to a maintenance contract. With a subscription license, the customer pays monthly or yearly, and the vendor commits to delivering value over time. It's a give-and-take relationship that requires ongoing commitment from both parties.
5 Business Goals You Can Reach With Subscription Licensing
These five business goals are usually among the top reasons companies move their software from perpetual to subscription licenses.
1. Introduce flexible pricing
Pricing flexibility is one of the most valuable outcomes of moving away from perpetual licensing. Flexible pricing means you can:
Reach users with a wide range of budgets
Provide users access to pricing packages with features tailored to their needs
2. Increase sales conversion rates
When you sell with perpetual licenses, customers have to shell out a large lump sum to access the solution they need. With a subscription license, the barrier to entry is lower, enticing more customers to buy.
3. Reduce friction associated with software updates
Users don't have to purchase new software whenever you make a major update. Instead, you make updates and add new features that your users instantly receive providing ongoing value to your customers. Subscription models enable a better user experience and customers stick around longer.
4. Use data for forecasting
With ongoing subscriptions, you can collect a wealth of data about how your users interact with your software, so you can anticipate problems and plan more strategically. With a steady stream of subscribers, you'll be able to estimate projected revenue and prepare accordingly.
You can also understand how different customer segments use your software and bundle features for the most attractive pricing packages. On a customer account level, usage data also provides critical information about which users might be due for a plan upgrade or are at risk of abandoning their subscriptions.
5. Establish predictable recurring revenue
Both software and hardware vendors are now emphasizing recurring revenue. Recurring revenue is a sign of business health and resiliency. If a significant portion of your revenue is recurring, your numbers will likely stay consistent or grow in the future. If you rely on one-time sales, there can be massive yearly fluctuations.
Are there any downsides to subscription pricing?
With all the focus on the benefits of subscriptions, it's important to highlight potential risks. Here are three factors to think about:
1. Weigh current user expectations
Your current users are your most important market. Consider how changing how you sell your software will affect your relationship with your clients. Answer these questions before adopting a new licensing model:
Are my customers price-sensitive around short term cost of long term costs?
Is scalability important for the business?
Do all my customers need the same features?
2. Keep your business costs in mind
Switching to a subscription model is an investment that requires a bit of patience. It will take longer to ramp up sales results than if you were offering perpetual licenses. You'll have to level up your customer service, automation processes, and entitlement management. What makes the investment worth it?
A subscription model reduces the buyers' upfront costs, reducing their risk and incentivizing them to make the decision to buy more quickly. This translates to increased sales opportunities, albeit lower initial revenues to you. That's why you need to be confident that your ROI from this investment is worth it. (Not sure how to calculate the potential ROI of a switch to subscriptions? Our business value consultants have helped hundreds of companies find out if moving to subscriptions is the right choice for them.)
3. Focus on getting pricing right
With subscriptions, the lowest price doesn't necessarily win. The make-or-break factor is value. You'll win more contracts by selling a variety of packages that strike the right balance between value and price for different types of customers.
Case Study: Networking Company Moves to From Perpetual to Subscription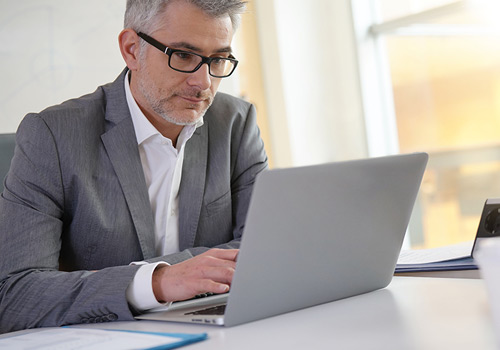 A vendor in the networking space recently partnered with Thales Software Monetization to meet customer needs by creating flexible subscription plans.
When they started their journey, they offered devices on a 'buy to own' basis, with add-on optional services covering support & maintenance. The software was sold through perpetual licenses. In time, customers started asking for more dynamic deployment options. They needed a way to change things like network capacity and the number of devices they were using.
In the beginning, the vendor manually worked through customer requests by moving networking devices from one site to another as needed. But this resulted in end customers with capacity shortfalls, or on the other side, unused equipment. Not to mention the resources required to keep up with customer requests. The networking vendor also identified that the lack of flexibility triggered conservative purchasing.
Subscriptions changed all of this. By moving from an ownership model to an annual subscription, customers could quickly scale up and down as their needs evolved. Unused devices could be returned or shelved and increased capacity could be quickly enabled. This freed up customers from being as careful with their quantities since they didn't have to pay for any unused equipment.
End customers were thrilled with the new buying experience, and their purchasing habits changed. The vendor saw a significant increase in revenue by offering subscription networking plans instead of perpetual plans. At the same time, the lower subscription pricing reduced the barrier to entry, leading to an increase in market share.
Perpetual Vs Subscription License: The Verdict
Before the rise of cloud computing, paying a one-time fee to download software was the norm. But today's software and hardware vendors stand to gain from adapting new revenue subscription models. Many of the biggest names in legacy software have already made the switch, as are more and more software-driven hardware companies. While perpetual licenses may still be the way to go for certain types of software, the advantages of subscriptions for both the customer and vendor usually make it a much more convenient and cost-efficient solution for everyone.
If you are mapping a journey from perpetual software to subscription business models, Thales Software Monetization can help. We empower people and enable companies to unlock the full value of their software. We are dedicated to ensuring our customers drive innovation and create new revenue opportunities.
Recognized as the leader in our field, we have a presence in over 20 countries. We are Thales Software Monetization, but our friends call us Thales SM.