SafeNet FIDO2 devices
Arming your enterprise with strong & secure passwordless authentication
As enterprises enter the 2020s, expand their digital transformation and move to the cloud, the majority of security breaches are related to identity theft. Many organisations have invested in strong authentication schemes, including PKI-based authentication.
These organisations now face the challenge of having to address new use cases, while maintaining the optimal balance between security and convenience.
Switching to a passwordless world
FIDO2 is the umbrella term for FIDO Alliance's newest set of specifications. FIDO2 enables users to capitalise on common devices to authenticate smoothly ease to online services in both desktop and mobile environments.  FIDO2 expresses the industry's solution to the global password challenge and addresses all of the concerns of traditional authentication:
How can organisations achieve a seamless and passwordless logon experience from all devices? How can organisations address new use cases without having to rip and replace their authentication methods? Thales, the world leader in digital security, addresses these issues with two SafeNet FIDO2 compliant devices: the SafeNet IDPrime 3940 FIDO (Smart Card) and SafeNet eToken FIDO (USB token). The FIDO card and the FIDO token enable organisations to secure cloud adoption and bridge secure access across hybrid environments via an integrated access management and authentication offering.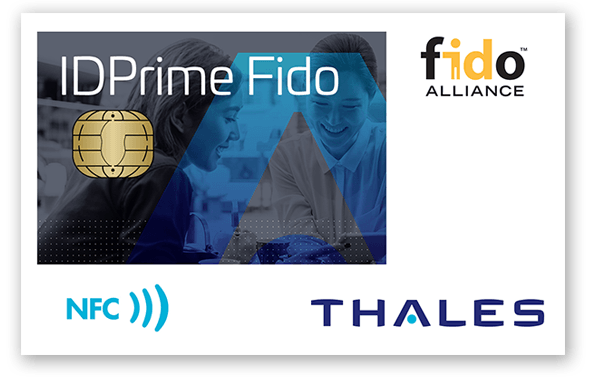 FIDO2 and PKI support, all-in-one device
The SafeNet IDPrime 3940 FIDO Smart Card is designed for PKI-based applications and comes with a SafeNet minidriver that offers perfect integration with native support for Microsoft® environments, without any additional middleware. This dual-interface smart card, allowing communication either via a contact interface or via a contactless ISO14443 interface, is also compatible with some NFC readers.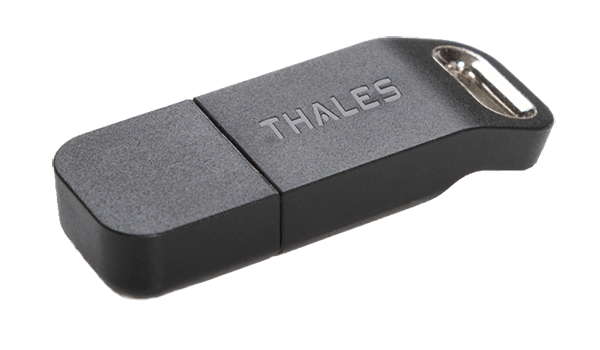 USB token with touch sense options
The SafeNet eToken FIDO is a USB token, an ideal solution for enterprises looking to deploy passwordless authentication for employees. This authenticator is a compact, tamper-evident USB with presence detection, which creates a third factor of authentication: Something you have (physical token), something you know (PIN), something you do (touching the token).
PKI benefits for customers
One of the biggest benefits of the offering is organisations that rely on PKI authentication can now use a combined PKI-FIDO smart card to facilitate their cloud and digital transformation initiatives by providing their users with a single authentication device for securing access to legacy apps, network domains and cloud services.
SafeNet IDPrime 3940 FIDO and SafeNet eToken FIDO both support FIDO 2.0 standards and are compatible with Microsoft Azure Active Directory accounts. Both devices are FIDO2 and U2F FIDO certified.
SafeNet FIDO2 key benefits
Arming your enterprise with strong & secure passwordless authentication
Benefits include:
Secure cloud adoption and bridge secure access across hybrid environments with a combined PKI/FIDO smart card
Easy access on multiple operating systems.
Passwordless access to cloud apps & network domains
Single authenticator for all users' needs
CC certified
Supports all devices and OS (without middleware deployment)
Ideal for digital signatures and email encryption.