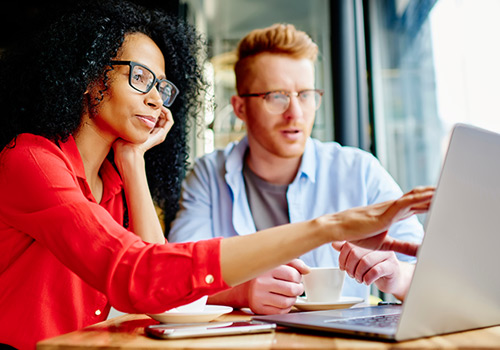 As the world faces digital transformation and companies are online more than ever in the past, software vendors are looking for new options for their software licensing solutions.
This is an exciting transition for software companies, as they are able to give their customers more options and to be flexible with their online software licensing. The world is shifting from traditional licensing methods including disks and downloads to subscription models, floating feature licenses, and cloud-based licensing.
But first, software vendors must examine their needs in order to find the right software licensing vendor.
What is a software license?
A software license is a legal way of distributing (or redistributing) software to customers and clients who are interested in using it. Software licenses are needed because all software is legally copyrighted (under U.S. law). In recent years, software licensing online has become more popular and commonplace, allowing software developers and distributors to provide more flexibility to customers based on their specific needs and requirements.
Every piece of software has a license. Back in the day, you would purchase a new piece of software and typically receive a disk. You would install the software on your computer and in certain cases pay a fee for continuing service on a yearly basis (or not, and then lose access to upgrades, etc.). This is called a perpetual license and is the most traditional model available.
The good news is that today, software licensing vendors give software creators the opportunity to increase revenue and customer satisfaction by providing a host of options when it comes to software licensing systems. This is largely because the software industry has shifted to the digital age. Gone are the days when you get disks in the mail or at the store. By choosing the right software licensing solution, software vendors have the opportunity to provide flexibility and dynamic licensing opportunities to customers and users.
How does software licensing work?
Choosing the correct licensing model is the first step.
Software licensing vendors (such as Thales) are able to provide a wide array of licensing models that can help software developers offer their customers options according to their specific needs.
Let's take a look at some different software licensing solutions.
We've already discussed the traditional perpetual license. This model still works for certain software companies but is lacking flexibility and the convenience of online software licensing. One benefit of the perpetual model when it comes to software licensing solutions is that the pricing is usually known ahead of time and is transparent to the buyer.
The subscription model has become increasingly popular in recent years. Think about Netflix, Microsoft 360, and Adobe options (which in certain cases are also offered in parallel to the traditional software licensing systems). These companies use subscription models successfully, including various levels of licenses that are available depending on customer needs (typically at various price points). With the increasing use of SaaS programs in companies and enterprises, subscription models can be attractive with a "no-risk", low-commitment option.
When companies look into purchasing licenses for their employees they are looking for a few main things from software licensing vendors. They want to be able to purchase in bulk (called concurrent licenses) and most importantly, to have analytics and real-time data about license use in the workplace.
This is because companies don't want to waste license use. A software licensing vendor that gives options of feature-based licensing or floating feature licenses will be at an advantage, as customers can choose which features they want and even which employees have access to each feature.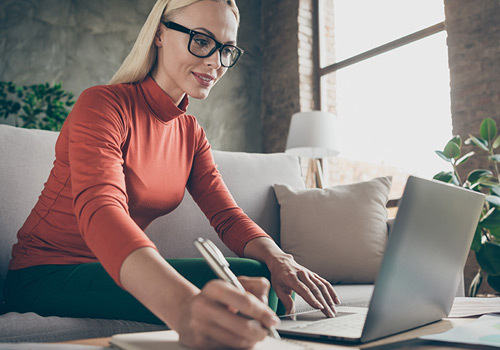 Does software licensing work and is it safe?
Yes! Software licensing solutions allow software developers to license their software in the easiest way possible and to rest assured that the software is ending up in the right hands.
This is because software licensing systems act as a safeguard against piracy and misuse of licenses. Software vendors can choose who has access to a specific piece of software and when, denying access to those who haven't paid and combating illegal use and redistribution.
This is of course true when software providers choose the right software licensing vendor. The wrong choice can lead to bigger headaches, loss of income, frustrated customers, and more.
Software license servers
Software licensing solutions give companies access to software license servers in order to track and manage license use. This is critical because large companies often have tens if not hundreds of different types of software in use and tracking the licenses manually can be impossible.
Software license servers guarantee that companies are using licenses as agreed upon (as disclosed in proprietary licenses that lay out the legal aspects of software use). This will stop companies from having too many users on a certain license for example.
Cloud-based software licenses
More and more software licensing vendors today are switching to the cloud. By storing licenses in the cloud, users have access anywhere at any time. This is an advantage by not having to be locked into one computer or location.
Cloud-based software licenses are typically recommended for customers that are building a solution from scratch or when extending an existing on-site licensing solution. Moving from non-cloud to cloud can be problematic in certain situations.
What are the Goals?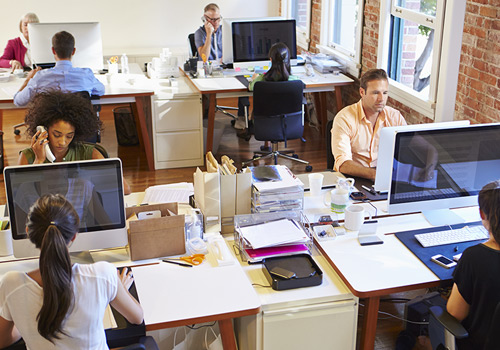 The goal of licensing is to provide software vendors and developers the opportunity to provide licenses in a wide variety of ways including subscription licenses, perpetual licenses, and more.
When  licensing is done correctly, both sides of the equation benefit: the vendors are able to provide flexibility and convenient options for their customers, therefore increasing customer satisfaction and in turn gaining revenue, while the license purchasers (the customers) are able to buy licenses according to their exact needs and expectations. This means that they will no longer have to waste time and more importantly, resources including funds, on software licenses that aren't used or aren't used to the fullest. Online licensing gives both sides access to real-time data giving the ability to adjust licenses as needed.
What are the Best Practices?
1. Take stock of your current licenses - Before diving into a new software license management system, understand your current situation and what is currently in your possession. You may find that many of your licenses aren't being used as you believe, are entirely unnecessary or don't meet your needs.
2. Track, track, track - Licensing is a dynamic process and company needs may change on a regular basis. This is why it's important to track costs and license use in order to adjust as necessary.
3. Documentation - Licenses are legal documents and therefore it is important to always keep track of them and be able to prove that licenses are paid for and up to date. Set yourself reminders when licenses need to be renewed.
Licensing Solutions with Thales
Thales provides software vendors and users the opportunity to license easily, legally and conveniently with our  licensing product line.
Our Rights Management System (RMS) provides ultimate flexibility for your business needs both today and in the future and is easy-to-use, dynamic and scalable.
Interested in learning more? Discover more about RMS as well as our other licensing solutions.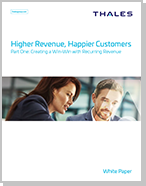 Create Recurring Revenue with Software Licensing - White Paper
Higher Revenue, Happier Customers Part 1: Creating a Software Licensing Win-Win with Recurring Revenue: We live in a customer-centric, software and services-focused world. Customers are now driving decision making, and they increasingly expect immediate access and value-based...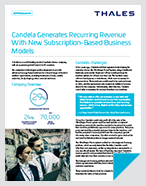 Subscription Models - Candela Case Study
Generate New Recurring Revenue with Subscription-Based Models like Candela - Case Study Candela Generates Recurring Revenue With New Subscription-Based Business Models Candela is a world-leading medical aesthetic device company, with an expansive global footprint in 86...