Series 2 - Episode 5:
Trends & Predictions for 2022
– More of the Same?
For two years now, organizations have been trying to adapt to pandemic driven change. So what can we expect to see in 2022 and how have the many aspects of this change impacted the security landscape?
For this episode, Neira Jones is joined by Ashvin Kamaraju, CTO and Vice President Engineering at Thales Cloud Protection & Licensing and Andy Green, CISO at Gemserv.
---

Our Host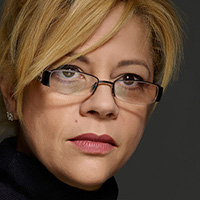 Neira Jones
Business Advisor
Neira advises organizations of all sizes on payments, fintech, regtech, cybercrime, information security, regulations (e.g. PSD2, GDPR, AML) & digital innovation. With more than 20 years in financial services & technology, she believes in change through innovation & partnerships and always strives to demystify the hype surrounding current issues. She enjoys her work as a strategic board advisor and non-executive director. She also provides coaching, training/e-learning, speaking, payment security expert witness services, and helps with M&As cybersecurity due diligence. She likes engaging on social media & regularly addresses global audiences in person or virtually.
She is the 1st Advisory Committee member for PCI-Pal, a global leader in secure payments & chairs the Advisory Board for mobile innovator Ensygnia. She is proud to be an Ambassador for the Emerging Payments Association and a friend of the Global Cyber Alliance. You'll find her on the Refinitiv list of Top 100 Influencers in Financial Services, the Planet Compliance Top 50 RegTech Influencers, the SC Magazine list of the UK's 50 Most Influential Women in Cyber-Security 2019, the Cybersecurity Ventures Women Know Cyber 2019 (100 Fascinating Women Fighting Cybercrime), the Jax Finance Top 20 Social Influencers in Fintech 2017, the City AM Powerful Women in the City List, the Richtopia Top 100 Most Influential People in Fintech. Tripwire nominated her "Top Influencer in Security To Follow on Twitter" in January 2015, CEOWorld Magazine nominated her Top Chief Security Officer to Follow on Twitter in April 2014, she is the Merchant Payments Ecosystem Acquiring Personality of the Year 2013, the SC Magazine Information Security Person of the Year 2012 and is an InfoSecurity Europe Hall of Fame alumni. She was voted to the Top 10 Most Influential People in Information Security by SC Magazine & ISC2 in 2010 & has served on the PCI SSC Board of Advisors for 4 years. She is a British Computer Society Fellow.
Neira has previously worked for Barclaycard, Santander, Abbey National, Oracle Corp. and Unisys. Her clients span industry sectors, including financial services, fintech, retail, legal, consulting, information security & technology.
She loves technology and cars...
---

Our Guest Speakers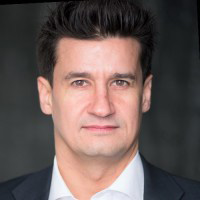 Andy Green, Chief Information Security Officer at Gemserv
Andy is Chief Information Security Officer at Gemserv, a professional services consultancy headquartered in London. He advises senior stakeholders at public and private sector organizations on effective strategies to reduce the risk and impact of cyber threats. He is currently advising central Government departments including HMRC and the Department for Business Energy & Industrial Strategy. He is also currently seconded into NCSC as a Senior Industry Advisor.
Andy has been specializing in Cyber Security and Risk over 20 years and has advised high-profile organizations across multiple industries including Financial Services, UK Government and Defense. 
Awarded 'Cloud Security Influencer of the Year' by the Cyber Security Awards in 2020 for his work advancing cloud security architectures, Andy holds a Master's Degree in Information Security Management, and is a Fellow of the British Computer Society.  
---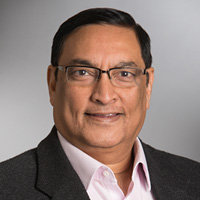 Ashvin Kamaraju, CTO and Vice President Engineering at Thales Cloud Protection & Licensing.
Ashvin is currently the CTO and Vice President Engineering at Thales where he drives the technology strategy for Thales Cloud Protection & Licensing, leading a global organisation of researchers and technologists that develop the strategic vision for the company's portfolio of industry-leading data protection products and services.
Previously Ashvin served as Vice President Global Engineering at Thales following its acquisition of Vormetric. He lead a geographically distributed engineering organisation that developed a broad portfolio of leading edge data security products which met rigorous security standards and were designed for deployment in the enterprise, private and public clouds.
Ashvin is an experienced leader with a proven track record, having more than 25 years of software development experience with domain experience in storage management, operating systems, big data security, encryption and key management.
Prior to joining Vormetric, Ashvin spent four years as General Manager and Vice President of Engineering at Symantec Corporation, where he led the development of a portfolio of enterprise storage software products. Earlier in his career Ashvin worked at Sun Microsystems as a member of technical staff and engineering manager where he contributed to the Solaris operating system software for SPARCstations and let the development efforts for file and proxy cache servers. He has a MSCE and a master's in mathematics and computer science from the University of Cincinnati.

www.linkedin.com/in/ashvinkamaraju/


twitter.com/AshvinKamaraju
---

About this Episode
What are the key security challenges for 2022?
For the past two years, organizations have been trying to adapt to this pandemic driven change. We are living through uncertain times, but 2021 was supposed to be the period when we returned to normal. However, that has not really been the case, and we are going to continue the trend towards decentralization and hybrid working. Hence, the challenge we are going to face is maintaining a degree of agility within organizations. We need to have agile processes and policies which will allow organizations from a cybersecurity perspective to adapt quickly and flexible.
As for the threats, such as ransomware, supply chain attacks and software vulnerabilities, these will continue to become more sophisticated: the significant challenge will be how businesses will prioritize security initiatives and be prepared to respond to a steady stream of threats.
Another challenge that organizations are going to face is this period of great resignation. This trend results in overburdened and fatigued workers who are often filling in for coworkers. Hiring new employees takes time, but also requires onboarding them, training them in enterprise cybersecurity policies and practices. This conundrum makes enterprises more vulnerable when it comes to their overall security posture.
Considering all these challenges, the key for all organizations is to be always vigilant to react to any number of breaches and vulnerabilities swiftly. This is a necessity as digital transformation continues as a secular trend. Organizations are not slowing down the migration of applications, workloads, and data to the cloud, which leads to a broader attack surface.
What technologies are expected to rise?
It is true that we are moving at warp speed with regards to technology changes. As physical security meets digital security, we should expect to see an uptake of identity verification and Zero Trust principles to protect and manage our digital entities. The impact of 5G networks will become even more significant, both enabling edge computing and smart cities, and increasing the attack surface.
Another technology trend we will witness in 2022 is the integration of augmented reality (AL) into collaboration platforms to provide an immersive experience to everyone. In addition, AI, Machine Learning, and natural language processing will continue to evolve and provide deeper insights into data intelligence.
How is the communications attack surface going to challenge businesses?
Collaboration technologies have expanded so much that they have overcome traditional communications channels, like emails. The attack surface is now broader by virtue of the fact that we are using these collaboration engines everywhere. This does bring additional challenges, because bad actors are also evolving their tactics to trick users, for example through phishing emails using the meeting invites.
In addition, collaboration engines are used for reconnaissance attacks to determine the profile of potential targets and deliver targeted spear phishing attacks. The perennial challenge, which is not unique to the communications attack surface, is that there needs to be greater user education and awareness to prevent phishing, smishing or any other types of fraud targeting online users.
In addition, user awareness needs to be seconded by improving the overall security posture. What organizations need is defense in depth – user awareness needs to be governed by policies and processes that people understand but underpinning all that is the need to have robust technical controls. This is especially important in critical national infrastructure, where an attack to any of the connected operational technology systems has the potential to cause widespread disruption that will impact our lives.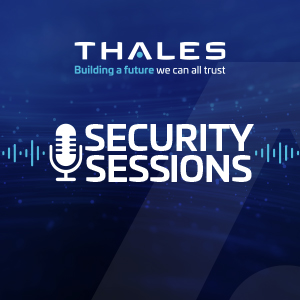 Security Sessions Podcast
For the latest on cloud & data security
This podcast series explores the technologies, people, and processes behind information security. We'll delve into topics like data security, remote access and digital transformation, as well as the people and technology that make it all work behind the scenes. We'll speak to Thales and industry experts to bring you fresh perspectives on how to navigate the world of cloud security.
We invite you to subscribe to Security Sessions, a podcast bringing you insights from industry experts on the latest cloud & data security news and trends.
Listen to Previous Podcasts
Series 3 Podcasts
Episode 1: The Rise of the Sovereign Cloud
An increasing number of countries are adopting laws and regulations designed to protect the privacy of citizens by defining how data can be securely collected, stored, and used. As a result, many businesses and organizations are evaluating how to comply with the changing geo-political landscape, including the increased concern about the sovereignty of data, workloads and infrastructure in the cloud. This rise of "digital sovereignty" is the result of governments becoming concerned about their dependence (and the dependence of national businesses) on foreign cloud infrastructure providers.
In this episode, host Steve Prentice is joined by Nelly Porter, Head of Product, Google Cloud Confidential Computing, and Todd Moore, Vice President of Encryption Products at Thales, to discuss the forces driving Digital Sovereignty, and to discuss how Data Sovereignty, Operational Sovereignty and Software Sovereignty are the key foundational elements for building security frameworks that can achieve Digital Sovereignty.
Episode 2: The Eternal Sunshine of the Criminal Mind
When you are a hammer, everything looks like a nail. Cybercriminals continue to succeed in discovering flaws and weaknesses in every connected technology. From zero days to SQL injection, what most people see as technology designed to perform a specific task, they see as a door, a window, or even a simple crack through which they can gain access. 

On this episode, host Steve Prentice talks with Amanda Widdowson, Head of Human Factors Capability at Thales UK, and Freaky Clown, the co-CEO and Co-Founder, Head of Ethical Hacking at Cygenta about what makes the criminal mind so good at thinking outside the box, and more importantly, how we can develop those skills inside security professionals, senior managers, and everyday people.
Episode 3: The Vendor of My Vendor: The Importance of Finding the Right Relationships for Cloud
Cloud continues to evolve, but so too do the human organizations that depend on it. Companies expand into new territories, they buy other companies, or get bought, and the vendors with whom they drew up contracts also change, evolve, and farm out work. It's a landscape of shifting sands where you can never be quite sure of who you're really dealing with. Host Steve Prentice invites Sean Heide from Cloud Security Alliance and Chris Holland, VP Cloud Services Thales, to weigh in.