Episode 8: 5G – With Great Power, Comes Great Responsibility
5G connectivity promises to break traditional paradigms of data delivery by providing network connectivity virtually everywhere. To accommodate this new paradigm in diverse data delivery, the building out of 5G infrastructures is underway. It is expected that in two years' time 5G will reach 25 billion connected devices globally and this number will triple to 75 Billion by 2025. For enterprises and subscribers, it will enable exciting new low latency, high performance and reliable connectivity that will create new business opportunities. For mobile network operators it will unlock significant new revenue-generating opportunities. 5G is poised to change how digital technology-based solutions are delivered and consumed across different industry verticals by connecting people and devices using high quality services whenever wherever. Our economy, and our national security had so many participants, each reliant on the other and none of which have the final responsibility for enterprise /subscriber data security. Some believe that consumers should be given the tools which can make informed decisions. The concept of shared responsibility model between cloud service providers and enterprises will be extended to these Telco edge and cloud edge sites.
In this episode Neira is joined by Prashant Deo, Senior Information Security Consultant at Tata Consultancy Services and Chen Arbel, Vice President Business Development, 5G & Cloud Security and Thales.
---

Our Host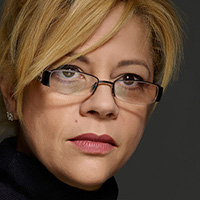 Neira Jones, Business Advisor
Neira advises organisations of all sizes on payments, fintech, regtech, cybercrime, information security, regulations (e.g. PSD2, GDPR, AML) & digital innovation. With more than 20 years in financial services & technology, she believes in change through innovation & partnerships and always strives to demystify the hype surrounding current issues. She enjoys her work as a strategic board advisor and non-executive director. She also provides coaching, training/e-learning, speaking, payment security expert witness services, and helps with M&As cybersecurity due diligence. She likes engaging on social media & regularly addresses global audiences in person or virtually.
She is the 1st Advisory Committee member for PCI-Pal, a global leader in secure payments & chairs the Advisory Board for mobile innovator Ensygnia. She is proud to be an Ambassador for the Emerging Payments Association and a friend of the Global Cyber Alliance. You'll find her on the Refinitiv list of Top 100 Influencers in Financial Services, the Planet Compliance Top 50 RegTech Influencers, the SC Magazine list of the UK's 50 Most Influential Women in Cyber-Security 2019, the Cybersecurity Ventures Women Know Cyber 2019 (100 Fascinating Women Fighting Cybercrime), the Jax Finance Top 20 Social Influencers in Fintech 2017, the City AM Powerful Women in the City List, the Richtopia Top 100 Most Influential People in Fintech. Tripwire nominated her "Top Influencer in Security To Follow on Twitter" in January 2015, CEOWorld Magazine nominated her Top Chief Security Officer to Follow on Twitter in April 2014, she is the Merchant Payments Ecosystem Acquiring Personality of the Year 2013, the SC Magazine Information Security Person of the Year 2012 and is an InfoSecurity Europe Hall of Fame alumni. She was voted to the Top 10 Most Influential People in Information Security by SC Magazine & ISC2 in 2010 & has served on the PCI SSC Board of Advisors for 4 years. She is a British Computer Society Fellow.
Neira has previously worked for Barclaycard, Santander, Abbey National, Oracle Corp. and Unisys. Her clients span industry sectors, including financial services, fintech, retail, legal, consulting, information security & technology.
She loves technology and cars...
---

Our Guest Speakers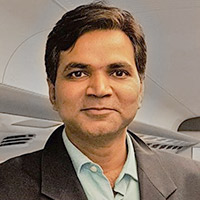 Prashant is currently Senior Information Security Consultant at Tata Consultancy Services, a global leader in IT services, consulting & business solutions with a large network of innovation & delivery centers. He has over 20 years experience in lead roles in Cyber Security Consulting and Cyber Defense Operations. Prashant is currently Service Delivery Lead for Security Solutions and Services at TCS, managing end to end project delivery for Infrastructure Security Solutions and Identity & Access Management Solutions, Security Operations Management and Management of Information Security for all client deliverables.

linkedin.com/in/prashant-deo-09a33a
---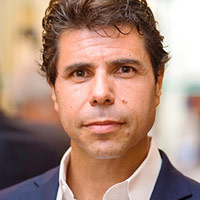 Chen Arbel, Vice President Business Development, 5G & Cloud Security at Thales Cloud Protection & Licensing

With over 20 years of information security, Chen has served in key development roles leading to uniquely powerful innovations that effectively align data security technology with real-life business objectives. Playing a leading role in the implementation of security solutions within some of the world's largest organizations, Chen has worked in all major industries on strategic initiatives that deliver clear business advantages through unmatched technology. Chen held a government classified technology position in North America and served as Captain for the Defense Force where he gained extensive information security experience.

www.linkedin.com/in/chenarbel
---

About this Episode
The power and responsibility of 5G
Two years from now, 5G technology is predicted to host 25 billion device connections. Imagine that you are a market analyst, and you needed to forecast the number of 5G connected devices in the year 2025, less than 1500 days from today. You might try and calculate this by considering how many humans are on the planet, but that would simply not explain how there will be 25 billion devices in only two years - yet there are only 7.9 Billion people on the planet right now. That essentially means that every person in the industrialized world will have more than 3 connected devices.
If you took a conservative approach, predicting that there would be 50 billion 5G connected devices by 2025, you would be caught short, as the actual prediction is 75 billion 5G connected devices by the year 2025. Lets stop for a moment and let that soak in – 75 billion 5G connected devices in a world populated by 8 billion people. That is more than 9 devices per person.
It is easy to contemplate the enormous opportunities that 5G presents for all industries. This is more than just the ability to see videos faster. Every critical infrastructure sector will be able to function with previously unforeseen high-quality services, maximizing not only business profits, but also service efficiency.
There is, however a seriousness consideration to this new technology; data security. Where should data security be assigned? Who should hold the responsibility of ensuring the data is secure? One solution is a "shared responsibility" model, which, by its name alone, infers how complex this new technology is; simply too big for one security custodian.
From my own professional experiences of occupying roles in the implementation of security solutions within some of the world's largest organizations, as well as once holding a government classified technology position, I thought it would be interesting to explore some of these ideas with a like-minded security professional.
In this episode of the Thales Security Sessions Podcast, I spoke with Prashant Deo, the Senior Information Security Consultant at Tata Consultancy Services (TCS). Prashant has over 20 years of experience in lead roles in Cyber Security Consulting and Cyber Defense Operations. He currently serves as the Service Delivery Lead for Security Solutions and Services at TCS, managing end-to-end project delivery for Infrastructure Security Solutions and Identity & Access Management Solutions, Security Operations Management and Management of Information Security for all client deliverables.
We can celebrate all of the advances that will occur as a result of 5G, but this high-speed, low-latency data movement also creates an acceleration of security concerns. Data transmission and storage will create a faster set of cascading events that must be met with equally powerful security.
Many cybersecurity professionals are concerned about 5G security, and many people may even misunderstand the problem, assuming that 5G is simply a faster version of what previously existed. However, 5G is not simply a bigger valve that was opened up on an invisible pipe. It is fundamentally different in its design. The entire security core is different than earlier wireless technologies. The virtualization and shared infrastructure aspects of 5G are unique.
Of course, with all technology, complexity is the enemy, and these new advances mean that the attack vectors will also increase. The security implications of 5G are brought to the real-world, for example, when we consider the interactions of autonomous vehicles. These vehicles must operate in harmony with other vehicles, weather, and pedestrian conditions. This data will all be fed from disparate systems, and the automobiles will also generate data back to those systems.
Another part of the shared responsibility model is the interconnection between the cloud service that holds all the data, and the service provider that delivers the data. As Prashant points out, there are more components to the shared security model; it is a full ecosystem. When we think of the split-second decisions required to operate an automobile, it becomes clear how a breakdown of any of the components that comprise that ecosystem can have tragic consequences.
It is evident that when 5G is fully implemented, every entity involved will have to enhance security to handle the broader responsibilities that make 5G so desirable. Why is data security and privacy heightened in this new environment? A simple explanation is that with this new technology, the average person will produce 1 Gigabyte of data per day. To put that into perspective, the contents of an entire doctoral thesis does not generate that much data.
We all want the benefits of 5G technology. It will certainly improve our lives, but we cannot enter into this new arena without a well-planned security model. Tune in to hear our discussion surrounding this intricate challenge.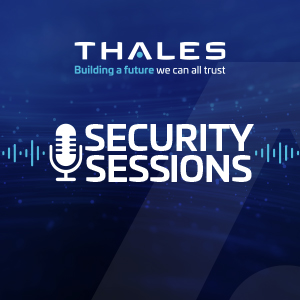 Security Sessions Podcast
For the latest on cloud & data security
This podcast series explores the technologies, people, and processes behind information security. We'll delve into topics like data security, remote access and digital transformation, as well as the people and technology that make it all work behind the scenes. We'll speak to Thales and industry experts to bring you fresh perspectives on how to navigate the world of cloud security.
We invite you to subscribe to Security Sessions, a podcast bringing you insights from industry experts on the latest cloud & data security news and trends.
Listen to Previous Podcasts
Series 3 Podcasts
Episode 1: The Rise of the Sovereign Cloud
An increasing number of countries are adopting laws and regulations designed to protect the privacy of citizens by defining how data can be securely collected, stored, and used. As a result, many businesses and organizations are evaluating how to comply with the changing geo-political landscape, including the increased concern about the sovereignty of data, workloads and infrastructure in the cloud. This rise of "digital sovereignty" is the result of governments becoming concerned about their dependence (and the dependence of national businesses) on foreign cloud infrastructure providers.
In this episode, host Steve Prentice is joined by Nelly Porter, Head of Product, Google Cloud Confidential Computing, and Todd Moore, Vice President of Encryption Products at Thales, to discuss the forces driving Digital Sovereignty, and to discuss how Data Sovereignty, Operational Sovereignty and Software Sovereignty are the key foundational elements for building security frameworks that can achieve Digital Sovereignty.
Episode 2: The Eternal Sunshine of the Criminal Mind
When you are a hammer, everything looks like a nail. Cybercriminals continue to succeed in discovering flaws and weaknesses in every connected technology. From zero days to SQL injection, what most people see as technology designed to perform a specific task, they see as a door, a window, or even a simple crack through which they can gain access. 

On this episode, host Steve Prentice talks with Amanda Widdowson, Head of Human Factors Capability at Thales UK, and Freaky Clown, the co-CEO and Co-Founder, Head of Ethical Hacking at Cygenta about what makes the criminal mind so good at thinking outside the box, and more importantly, how we can develop those skills inside security professionals, senior managers, and everyday people.
Episode 3: The Vendor of My Vendor: The Importance of Finding the Right Relationships for Cloud
Cloud continues to evolve, but so too do the human organizations that depend on it. Companies expand into new territories, they buy other companies, or get bought, and the vendors with whom they drew up contracts also change, evolve, and farm out work. It's a landscape of shifting sands where you can never be quite sure of who you're really dealing with. Host Steve Prentice invites Sean Heide from Cloud Security Alliance and Chris Holland, VP Cloud Services Thales, to weigh in.