What You Should Know About Data Brokers
Security Sessions Podcast
A Thousand Things About Yourself
Series 3 / Episode 6
A discussion about what people and organizations don't know – and should know about data brokers, with Justin Sherman of Global Cyber Strategies.
The data about ourselves is willingly submitted to organizations every time we make a purchase, open an account, or simply move around, online and in-person. Where does it go? Who owns it? What do they do with it? Steve Prentice talks with Justin Sherman, who thinks we should be more proactive about understanding the roles data brokers play in our lives and our futures.
---

Our Host
Steve PrenticePeople & Technology TherapistAbout Steve
Steve Prentice is an accomplished writer and speaker with his expertise focusing primarily on the interaction of people and technology in the workplace. With a professional background in organizational psychology, project management, and journalism, he is in high demand as a keynote speaker, writer, and project leader.
In 1994 he founded the Bristall Company, which continues to deliver professional development workshops and soft-skills education to busy corporate teams across North America.
Steve is the author of three business books and one novel and has ghost-written 10 other books for industry leaders. He lectures regularly in the Management Program at Ontario Tech University, is a regular media guest on radio and TV across North America and consults to a variety of high-profile organizations mostly in the tech and financial sectors. His two key areas of focus are cybersecurity and the future of work.
Steve is also a busy voice actor, providing narration for corporate videos, audiobooks, and podcasts.
Academically, Steve graduated from Concordia University in Montreal in 1989 with a B.A. in Communications Studies and was Valedictorian of the 1989 graduating year. Steve attended Law School in Toronto between 1989 and 1991 and was the official Rhodes Scholarship Candidate for York University for 1991. He returned to York University 10 years later and obtained his degree in Psychology.
Contact information all available on his website: steveprentice.com
---

Our Guest Speaker
Justin ShermanFounder and CEO, Global Cyber StrategiesAbout Justin
Justin Sherman is the Founder and CEO of Global Cyber Strategies, a Washington, DC-based research and advisory firm focused on technology, policy, and geopolitics. He is also a senior fellow at Duke University's Sanford School of Public Policy, a nonresident fellow at the Atlantic Council, a contributing editor at Lawfare, and an op-ed columnist at Slate. He has testified to Congress, spoken at the White House and briefed policymakers around the world, and been sanctioned by the Russian Ministry of Foreign Affairs for his work. His background is in computer science, political science, and international relations.

linkedin.com/company/global-cyber-strategies-llc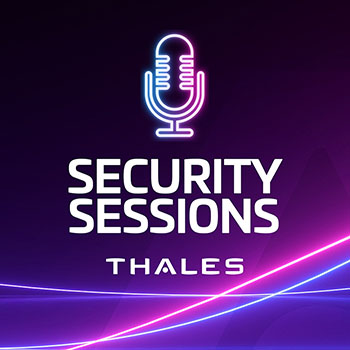 Security Sessions Podcast
For the latest on cloud & data security
This podcast series explores the technologies, people, and processes behind information security. We'll delve into topics like data security, remote access and digital transformation, as well as the people and technology that make it all work behind the scenes. We'll speak to Thales and industry experts to bring you fresh perspectives on how to navigate the world of cloud security.

We invite you to subscribe to Security Sessions, a podcast bringing you insights from industry experts on the latest cloud & data security news and trends.
Listen to Previous Podcasts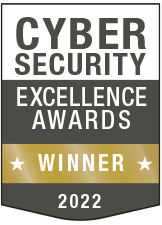 Thales Security Sessions Podcast awarded the
Gold 2022 Cybersecurity Excellence Award for
Best Cybersecurity Podcast
The 2022 Cybersecurity Excellence Awards honor individuals and companies that demonstrate excellence, innovation and leadership in information security. With over 900 entries in more than 250 award categories, the 2022 Awards program is highly competitive. All winners reflect the very best in innovation and excellence in tackling today's urgent cybersecurity challenges.