Series 2 - Episode 8:
Ransomware – To Pay, or Not to Pay?
Over the past few years, there has been an increasing number of ransomware attacks, often targeted towards critical infrastructure with the potential to create a national emergency. The extent and impact of these attacks has turned ransomware into a global problem, affecting both public and private organizations.
In this episode we explore the typical style of ransomware attacks, look at who is carrying them out, and discuss some best practice protective strategies.
Joining our regular host, Neira Jones, for this episode are Paul Chichester, Director of Operations of the UK National Cyber Security Centre, and Bob Burns, Chief Product Security Officer at Thales.
---

Our Host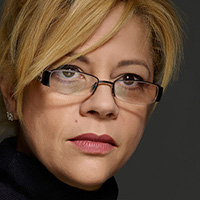 Neira Jones
Business Advisor
Neira advises organizations of all sizes on payments, fintech, regtech, cybercrime, information security, regulations (e.g. PSD2, GDPR, AML) & digital innovation. With more than 20 years in financial services & technology, she believes in change through innovation & partnerships and always strives to demystify the hype surrounding current issues. She enjoys her work as a strategic board advisor and non-executive director. She also provides coaching, training/e-learning, speaking, payment security expert witness services, and helps with M&As cybersecurity due diligence. She likes engaging on social media & regularly addresses global audiences in person or virtually.
She is the 1st Advisory Committee member for PCI-Pal, a global leader in secure payments & chairs the Advisory Board for mobile innovator Ensygnia. She is proud to be an Ambassador for the Emerging Payments Association and a friend of the Global Cyber Alliance. You'll find her on the Refinitiv list of Top 100 Influencers in Financial Services, the Planet Compliance Top 50 RegTech Influencers, the SC Magazine list of the UK's 50 Most Influential Women in Cyber-Security 2019, the Cybersecurity Ventures Women Know Cyber 2019 (100 Fascinating Women Fighting Cybercrime), the Jax Finance Top 20 Social Influencers in Fintech 2017, the City AM Powerful Women in the City List, the Richtopia Top 100 Most Influential People in Fintech. Tripwire nominated her "Top Influencer in Security To Follow on Twitter" in January 2015, CEOWorld Magazine nominated her Top Chief Security Officer to Follow on Twitter in April 2014, she is the Merchant Payments Ecosystem Acquiring Personality of the Year 2013, the SC Magazine Information Security Person of the Year 2012 and is an InfoSecurity Europe Hall of Fame alumni. She was voted to the Top 10 Most Influential People in Information Security by SC Magazine & ISC2 in 2010 & has served on the PCI SSC Board of Advisors for 4 years. She is a British Computer Society Fellow.
Neira has previously worked for Barclaycard, Santander, Abbey National, Oracle Corp. and Unisys. Her clients span industry sectors, including financial services, fintech, retail, legal, consulting, information security & technology.
She loves technology and cars...
---

Our Guest Speakers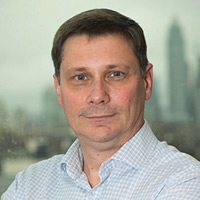 Paul Chichester, Director of Operations of the UK National Cyber Security Centre
Paul is Director of Operations of the UK National Cyber Security Centre. He has worked in the UK government intelligence and security community for over 25 years in a variety of offensive and defensive cyber roles. Paul was awarded the MBE in 2005 for his ground-breaking work in cyber.

www.linkedin.com/in/0xchich/
---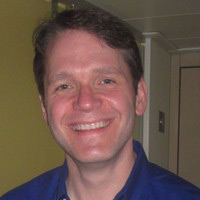 Bob Burns, Chief Product Security Officer at Thales
Bob is the Chief Product Security Officer for Thales Cloud Protection and Licensing.  While formally trained as a computer scientist, he caught the security 'bug' early in his career, and never looked back.  With over 20 years' experience in the design, development and delivery of high-assurance security products, Bob leads the team of product security and certification specialists in charge of securing the next generation of Thales products and technologies.

www.linkedin.com/in/robertlburns
---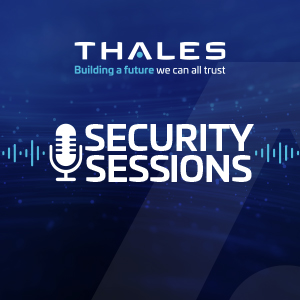 Security Sessions Podcast
For the latest on cloud & data security
This podcast series explores the technologies, people, and processes behind information security. We'll delve into topics like data security, remote access and digital transformation, as well as the people and technology that make it all work behind the scenes. We'll speak to Thales and industry experts to bring you fresh perspectives on how to navigate the world of cloud security.
We invite you to subscribe to Security Sessions, a podcast bringing you insights from industry experts on the latest cloud & data security news and trends.
Listen to Previous Podcasts