Series 2 - Episode 11:
Exploring Consumer Trust in a Digital World
Our insatiable appetite for digital services has no sign of slowing down. But as we consume more and our digital footprints grows, we are presented with a mounting challenge – cyber security. In fact, today data breaches are so endemic that it could be argued that consumers are becoming numb to the effects – they change their passwords, get a few reassuring emails from the company and more often than not nothing comes of it. Of course, businesses will feel the impact, and perhaps after repeated breaches consumers might start getting worried, but is the idea that a large data breach could seal an organizations fate too far fetched?  
Joining Neira Jones to discuss the Thales Consumer Trust Index in this episode are Philippe Vallée, Executive Vice-President, Digital Identity and Security at Thales and Professor Carsten Maple, Professor of Cyber Systems Engineering and Director for Cyber Security Research, at the University of Warwick.
---

Our Host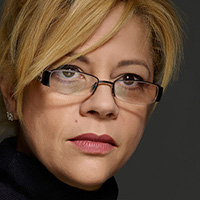 Neira Jones
Business Advisor
Neira advises organizations of all sizes on payments, fintech, regtech, cybercrime, information security, regulations (e.g. PSD2, GDPR, AML) and digital innovation. With more than 20 years in financial services and technology, she believes in change through innovation and partnerships and always strives to demystify the hype surrounding current issues. She enjoys her work as a strategic board advisor and non-executive director. She also provides coaching, training/e-learning, speaking, payment security expert witness services, and helps with M&As cybersecurity due diligence. She likes engaging on social media and regularly addresses global audiences in person or virtually.
She is the 1st Advisory Committee member for PCI-Pal, a global leader in secure payments and chairs the Advisory Board for mobile innovator Ensygnia. She is proud to be an Ambassador for the Emerging Payments Association and a friend of the Global Cyber Alliance. You'll find her on the Refinitiv list of Top 100 Influencers in Financial Services, the Planet Compliance Top 50 RegTech Influencers, the SC Magazine list of the UK's 50 Most Influential Women in Cyber-Security 2019, the Cybersecurity Ventures Women Know Cyber 2019 (100 Fascinating Women Fighting Cybercrime), the Jax Finance Top 20 Social Influencers in Fintech 2017, the City AM Powerful Women in the City List, the Richtopia Top 100 Most Influential People in Fintech. Tripwire nominated her "Top Influencer in Security To Follow on Twitter" in January 2015, CEOWorld Magazine nominated her Top Chief Security Officer to Follow on Twitter in April 2014, she is the Merchant Payments Ecosystem Acquiring Personality of the Year 2013, the SC Magazine Information Security Person of the Year 2012 and is an InfoSecurity Europe Hall of Fame alumni. She was voted to the Top 10 Most Influential People in Information Security by SC Magazine and ISC2 in 2010 and has served on the PCI SSC Board of Advisors for 4 years. She is a British Computer Society Fellow.
Neira has previously worked for Barclaycard, Santander, Abbey National, Oracle Corp. and Unisys. Her clients span industry sectors, including financial services, fintech, retail, legal, consulting, information security and technology.
She loves technology and cars...
---

Our Guest Speakers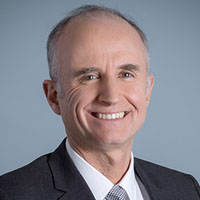 Philippe Vallée, Executive Vice-President, Digital Identity and Security, Thales
Philippe Vallée is a graduate in engineering from Institut National Polytechnique de Grenoble (INPG) and from the ESSEC business school. He began his career with Matra. Philippe Vallée joined Gemplus in 1992. He held a number of positions in marketing, product management and sales in Europe and in Asia, including Vice-President of Gemplus Technologies Asia based in Singapore. He was afterwards promoted Vice-President of Marketing, and then President of the Gemplus Telecom business unit. He  was promoted Chief Technology Officer of Gemalto in 2006, Then, in 2007, he was appointed as Executive Vice-President in charge of the Telecommunications Business Unit until 2013. He was the Company's Chief Operating Officer from 2014 to 2016 , with operati onal responsibility for all the Company's businesses. Philippe Vallée was the CEO of Gemalto from 2016 to March 2019, Since March 2019, he is Executive Vice-President, Digital Identity and Security, Thales.

linkedin.com/in/valleephilippe
---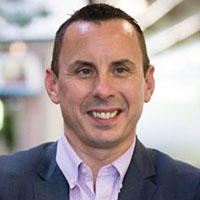 Professor Carsten Maple, Professor of Cyber Systems Engineering and Director for Cyber Security Research, University of Warwick
Professor Carsten Maple is Professor of Cyber Systems Engineering and Director for Cyber Security Research, University of Warwick. He is also the Principal Investigator of the NCSC-EPSRC Academic Centre of Excellence in Cyber Security Research at the University and Professor of Cyber Systems Engineering in WMG. He is a co-investigator of the PETRAS National Centre of Excellence for IoT Systems Cybersecurity where he leads on Transport & Mobility.
Carsten has an international research reputation and extensive experience of institutional strategy development and interacting with external agencies. He has published over 250 peer-reviewed papers and is co-author of the UK Security Breach Investigations Report 2010, supported by the Serious Organised Crime Agency and the Police Central e-crime Unit. Carsten is also co-author of Cyberstalking in the UK, a report supported by the Crown Prosecution Service and Network for Surviving Stalking. His research has attracted millions of pounds in funding and has been widely reported through the media.
He has given evidence to government committees on issues of anonymity and child safety online. Additionally he has advised executive and non-executive directors of public sector organizations and multibillion pound private organizations.

www.linkedin.com/in/carsten-maple-b058012
---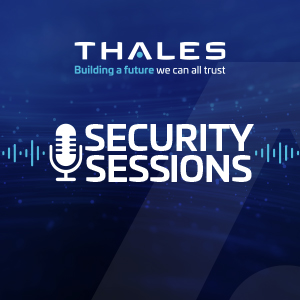 Security Sessions Podcast
For the latest on cloud & data security
This podcast series explores the technologies, people, and processes behind information security. We'll delve into topics like data security, remote access and digital transformation, as well as the people and technology that make it all work behind the scenes. We'll speak to Thales and industry experts to bring you fresh perspectives on how to navigate the world of cloud security.
We invite you to subscribe to Security Sessions, a podcast bringing you insights from industry experts on the latest cloud & data security news and trends.
Listen to Previous Podcasts