Series 2 - Episode 6:
Digital Identities and Digital Security
- Is the Future of Digital Identity Safe?
As we continue to live our lives remotely, never has the importance of being able to distinguish between genuine and fraudulent interactions been more felt. Digital identities, how we create them and how we protect them is at the epicenter of this change.
In this episode, Asaf Lerner, Director, Product Management at Thales Cloud Protection & Licensing and Uri Rivner, Founder & CEO, at Regutize join our host Neira Jones to answer the question – are our digital identities really safe?
---

Our Host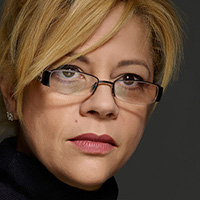 Neira Jones
Business Advisor
Neira advises organizations of all sizes on payments, fintech, regtech, cybercrime, information security, regulations (e.g. PSD2, GDPR, AML) & digital innovation. With more than 20 years in financial services & technology, she believes in change through innovation & partnerships and always strives to demystify the hype surrounding current issues. She enjoys her work as a strategic board advisor and non-executive director. She also provides coaching, training/e-learning, speaking, payment security expert witness services, and helps with M&As cybersecurity due diligence. She likes engaging on social media & regularly addresses global audiences in person or virtually.
She is the 1st Advisory Committee member for PCI-Pal, a global leader in secure payments & chairs the Advisory Board for mobile innovator Ensygnia. She is proud to be an Ambassador for the Emerging Payments Association and a friend of the Global Cyber Alliance. You'll find her on the Refinitiv list of Top 100 Influencers in Financial Services, the Planet Compliance Top 50 RegTech Influencers, the SC Magazine list of the UK's 50 Most Influential Women in Cyber-Security 2019, the Cybersecurity Ventures Women Know Cyber 2019 (100 Fascinating Women Fighting Cybercrime), the Jax Finance Top 20 Social Influencers in Fintech 2017, the City AM Powerful Women in the City List, the Richtopia Top 100 Most Influential People in Fintech. Tripwire nominated her "Top Influencer in Security To Follow on Twitter" in January 2015, CEOWorld Magazine nominated her Top Chief Security Officer to Follow on Twitter in April 2014, she is the Merchant Payments Ecosystem Acquiring Personality of the Year 2013, the SC Magazine Information Security Person of the Year 2012 and is an InfoSecurity Europe Hall of Fame alumni. She was voted to the Top 10 Most Influential People in Information Security by SC Magazine & ISC2 in 2010 & has served on the PCI SSC Board of Advisors for 4 years. She is a British Computer Society Fellow.
Neira has previously worked for Barclaycard, Santander, Abbey National, Oracle Corp. and Unisys. Her clients span industry sectors, including financial services, fintech, retail, legal, consulting, information security & technology.
She loves technology and cars...
---

Our Guest Speakers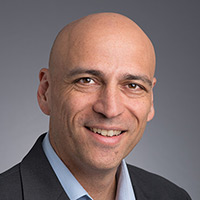 Uri Rivner, Founder & CEO, at Regutize
Uri Rivner has been fighting financial crime for 20 years, working closely with the world's largest banks on developing strategies against online fraud. Prior to founding Regutize, Uri was co-founder and Chief Cyber Officer at BioCatch, the global leader in behavioral biometrics for fraud detection. Earlier Uri served as Head of New Technologies at security giant RSA. Innovations Uri spearheaded, such as Risk-Based Authentication and the world's first eFraud Network, are now saving the industry billions of dollars in fraud each year.

www.linkedin.com/in/uri-rivner-0012012/
---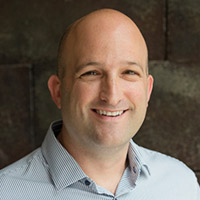 Asaf Lerner, IAM solutions/Americas at Thales Cloud Protection & Licensing

Asaf Lerner brings with him over 20 years of swimming in the deep IAM seas, serving across different positions in the industry, from R&D management to Product Management and various market-facing roles. Located in Austin, TX, Asaf is in charge of the IAM solutions market globally for Thales Cloud Protection & Licensing (formerly Gemalto/SafeNet). Under his responsibility is creating market awareness of Thales's IAM solutions defining and managing the GTM strategy.

www.linkedin.com/in/asaf-lerner-a637a310
---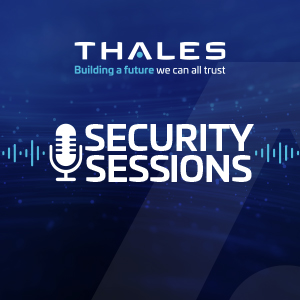 Security Sessions Podcast
For the latest on cloud & data security
This podcast series explores the technologies, people, and processes behind information security. We'll delve into topics like data security, remote access and digital transformation, as well as the people and technology that make it all work behind the scenes. We'll speak to Thales and industry experts to bring you fresh perspectives on how to navigate the world of cloud security.
We invite you to subscribe to Security Sessions, a podcast bringing you insights from industry experts on the latest cloud & data security news and trends.
Listen to Previous Podcasts