The Quantum Computing
Cryptopocalypse
Security Sessions Podcast
The Quantum Computing Cryptopocalypse
– I'll Know It When I See It
Series 3 / Episode 4
Is there such a thing as a quantum computing cryptopocalypse? Will we see the end of current security practices within the next few years, and what does this mean for the data that organizations would like to keep safe for longer than that? Nemertes CEO Johna Till Johnson and Bob Burns, Chief Product Security Officer at Thales, join host Steve Prentice to explain it all, and – of course – what you should do about it.
---

Our Host
Steve PrenticePeople & Technology TherapistAbout Steve
Steve Prentice is an accomplished writer and speaker with his expertise focusing primarily on the interaction of people and technology in the workplace. With a professional background in organizational psychology, project management, and journalism, he is in high demand as a keynote speaker, writer, and project leader.
In 1994 he founded the Bristall Company, which continues to deliver professional development workshops and soft-skills education to busy corporate teams across North America.
Steve is the author of three business books and one novel and has ghost-written 10 other books for industry leaders. He lectures regularly in the Management Program at Ontario Tech University, is a regular media guest on radio and TV across North America and consults to a variety of high-profile organizations mostly in the tech and financial sectors. His two key areas of focus are cybersecurity and the future of work.
Steve is also a busy voice actor, providing narration for corporate videos, audiobooks, and podcasts.
Academically, Steve graduated from Concordia University in Montreal in 1989 with a B.A. in Communications Studies and was Valedictorian of the 1989 graduating year. Steve attended Law School in Toronto between 1989 and 1991 and was the official Rhodes Scholarship Candidate for York University for 1991. He returned to York University 10 years later and obtained his degree in Psychology.
Contact information all available on his website: steveprentice.com
---

Our Guest Speakers
Bob BurnsChief Product Security Officer About Bob
---
Robert Burns has more than two decades of experience in the design, development and delivery of high-assurance security products, combining a formal education in computer science with extensive expertise in cryptography projects for IBM and the U.S. Department of Defense. In his role at Thales CPL, he leads a team of cloud security, product security and certification specialists as they build the next generation of products and technologies for enterprise cloud security. Robert also works strategically across CPL to help drive the quantum/post-quantum strategies, mapping Thales' product portfolio to address the growing ransomware threat, and bringing our data protection technology to address cloud native security concerns. Over the course of more than 20 years at Thales, Robert built a global product security program and community, taking a lead role in defining the security roles that would oversee all cloud security, product security and certification efforts across the company.
Robert previously served as Chief Security Officer for Thales eSecurity, working directly with executive teams, product managers, manufacturers and engineers to shape the company's processes and approaches to security products. After Thales' acquisition of Gemalto in 2019, Robert assumed his current role as Chief Product Security Officer for Thales CPL. Robert holds a Bachelor of Science in Computer Science from the University of Delaware, as well as a Master of Science in Computer Science from the George Washington University.

linkedin.com/in/robertlburns
Johna Till JohnsonCEO + Founder, NemertesAbout Johna
---
Engineer. Credentials Implemented free-space laser error-correcting coding technology at the Johns Hopkins University. Developed liquid-argon calorimeter and used Monte Carlo simulation for detection system design for particle physics experiments at the University of Rochester. Designed speech-synthesis hardware for Digitus Corp. Wrote embedded systems software for financial security systems for Mosler Security Systems. Developed and ran labtesting programs for Data Communications Magazine and Greenwich Technology Corporation, a global consulting and engineering firm. 

Researcher. Accepted into a PhD program for particle physics at the University of Rochester. Ran the Global Networking Strategies Service at the META Group, a global research and advisory firm. 

Adventurer. Traveled across Europe as college student during the Cold War. Thru-hiked the 100-mile West Highland Way in Scotland. Kayak circumnavigations of Manhattan (30+ times) Staten Island (4 times) and Long Island once. Solo kayak camped for 8 days in 10,000 Islands and for 3-day, 100-mile kayak trip from Hudson to Yonkers. Completed 300-mile Everglades Challenge unsupported sea race twice (by kayak and inflatable sailboat). During Covid-19 sheltered at sea on 27-ft trimaran (Corsair-27). 

Storyteller. Articles and reports on technology have been cited or published in: Defense Tactical Information Center (DTIC), IEEE Spectrum, Naval Postgraduate School (Monterey, California), Wall St Technology (WSTA), Data Communications Magazine, Business Communications Review, Electronic Design Magazine, PC Today, Computer World, Network World, and TechTarget. Currently have a rough total of 30,000 subscribers for videos, webinars, and written pieces across BrightTALK, YouTube, LinkedIn and Twitter. Sold science fiction novel and short story.

Credentials. CBSEE The Johns Hopkins University; PhD program in Physics, University of Rochester; Design Engineer at Digitus Corp and Mosler Security Systems; Senior Technology Editor, Data Communications Magazine; VP and Service Director, META Group; Chief Technology Officer, Greenwich Technology Partners; Content Committee Chair, Wall St Technology Association.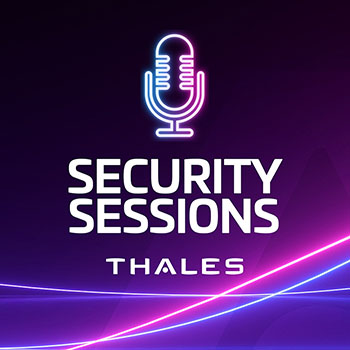 Security Sessions Podcast
For the latest on cloud & data security
This podcast series explores the technologies, people, and processes behind information security. We'll delve into topics like data security, remote access and digital transformation, as well as the people and technology that make it all work behind the scenes. We'll speak to Thales and industry experts to bring you fresh perspectives on how to navigate the world of cloud security.

We invite you to subscribe to Security Sessions, a podcast bringing you insights from industry experts on the latest cloud & data security news and trends.
Listen to Previous Podcasts
Series 3 Podcasts
Episode 1: The Rise of the Sovereign Cloud
An increasing number of countries are adopting laws and regulations designed to protect the privacy of citizens by defining how data can be securely collected, stored, and used. As a result, many businesses and organizations are evaluating how to comply with the changing geo-political landscape, including the increased concern about the sovereignty of data, workloads and infrastructure in the cloud. This rise of "digital sovereignty" is the result of governments becoming concerned about their dependence (and the dependence of national businesses) on foreign cloud infrastructure providers.
In this episode, host Steve Prentice is joined by Nelly Porter, Head of Product, Google Cloud Confidential Computing, and Todd Moore, Vice President of Encryption Products at Thales, to discuss the forces driving Digital Sovereignty, and to discuss how Data Sovereignty, Operational Sovereignty and Software Sovereignty are the key foundational elements for building security frameworks that can achieve Digital Sovereignty.
Episode 2: The Eternal Sunshine of the Criminal Mind
When you are a hammer, everything looks like a nail. Cybercriminals continue to succeed in discovering flaws and weaknesses in every connected technology. From zero days to SQL injection, what most people see as technology designed to perform a specific task, they see as a door, a window, or even a simple crack through which they can gain access. 

On this episode, host Steve Prentice talks with Amanda Widdowson, Head of Human Factors Capability at Thales UK, and Freaky Clown, the co-CEO and Co-Founder, Head of Ethical Hacking at Cygenta about what makes the criminal mind so good at thinking outside the box, and more importantly, how we can develop those skills inside security professionals, senior managers, and everyday people.
Episode 3: The Vendor of My Vendor: The Importance of Finding the Right Relationships for Cloud
Cloud continues to evolve, but so too do the human organizations that depend on it. Companies expand into new territories, they buy other companies, or get bought, and the vendors with whom they drew up contracts also change, evolve, and farm out work. It's a landscape of shifting sands where you can never be quite sure of who you're really dealing with. Host Steve Prentice invites Sean Heide from Cloud Security Alliance and Chris Holland, VP Cloud Services Thales, to weigh in.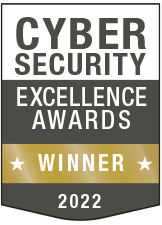 Thales Security Sessions Podcast awarded the
Gold 2022 Cybersecurity Excellence Award for
Best Cybersecurity Podcast
The 2022 Cybersecurity Excellence Awards honor individuals and companies that demonstrate excellence, innovation and leadership in information security. With over 900 entries in more than 250 award categories, the 2022 Awards program is highly competitive. All winners reflect the very best in innovation and excellence in tackling today's urgent cybersecurity challenges.