Bonus Episode: Adopting the Shared Security Management Model
Shared security, also known as shared responsibility, is a cloud security management model that describes the distribution of enterprise data security management and accountability between a company and its cloud service provider(s). The framework essentially enables improved productivity and unparalleled agility, so why isn't every organization adopting it?
In this episode, introduced by Neira Jones, Dr. Eric Cole, Founder and CEO of Secure Anchor Consulting, explores adopting shared security as best practice. Dr. Eric speaks with Chris Martin, IAM Presales Solution Architect for EMEA at Thales. The podcast delves into the main areas of organizational risk concerning cloud migration and vendor native decisions before shedding light on the limitations of a single service provider. The guests then discuss the shared security model - its benefits and the implementation process. Final thoughts centre on what organizations need to understand about control over all users and effectively build a best practice shared security strategy.
You can also learn more about this topic in our new white paper, Owning Your Own Access Security.
---

Our Host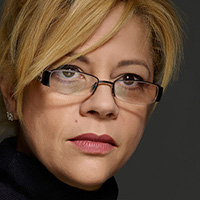 Neira Jones, Business Advisor
Neira advises organisations of all sizes on payments, fintech, regtech, cybercrime, information security, regulations (e.g. PSD2, GDPR, AML) & digital innovation. With more than 20 years in financial services & technology, she believes in change through innovation & partnerships and always strives to demystify the hype surrounding current issues. She enjoys her work as a strategic board advisor and non-executive director. She also provides coaching, training/e-learning, speaking, payment security expert witness services, and helps with M&As cybersecurity due diligence. She likes engaging on social media & regularly addresses global audiences in person or virtually.
She is the 1st Advisory Committee member for PCI-Pal, a global leader in secure payments & chairs the Advisory Board for mobile innovator Ensygnia. She is proud to be an Ambassador for the Emerging Payments Association and a friend of the Global Cyber Alliance. You'll find her on the Refinitiv list of Top 100 Influencers in Financial Services, the Planet Compliance Top 50 RegTech Influencers, the SC Magazine list of the UK's 50 Most Influential Women in Cyber-Security 2019, the Cybersecurity Ventures Women Know Cyber 2019 (100 Fascinating Women Fighting Cybercrime), the Jax Finance Top 20 Social Influencers in Fintech 2017, the City AM Powerful Women in the City List, the Richtopia Top 100 Most Influential People in Fintech. Tripwire nominated her "Top Influencer in Security To Follow on Twitter" in January 2015, CEOWorld Magazine nominated her Top Chief Security Officer to Follow on Twitter in April 2014, she is the Merchant Payments Ecosystem Acquiring Personality of the Year 2013, the SC Magazine Information Security Person of the Year 2012 and is an InfoSecurity Europe Hall of Fame alumni. She was voted to the Top 10 Most Influential People in Information Security by SC Magazine & ISC2 in 2010 & has served on the PCI SSC Board of Advisors for 4 years. She is a British Computer Society Fellow.
Neira has previously worked for Barclaycard, Santander, Abbey National, Oracle Corp. and Unisys. Her clients span industry sectors, including financial services, fintech, retail, legal, consulting, information security & technology.
She loves technology and cars...
---

Our Guest Speakers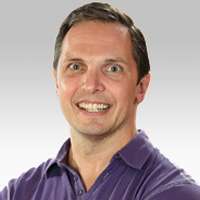 Dr. Eric Cole, Founder and CEO, Secure Anchor Consulting
Dr. Eric Cole is an industry-recognized expert with over 20 years of hands-on experience, founder and an executive leader at Secure Anchor Consulting where he provides leading-edge cybersecurity consulting services, expert witness work, and R&D initiatives to advance our field.
Dr. Cole has experience in information technology with a focus on helping customers focus on the right areas of security by building out a dynamic defense. Dr. Cole has a master's degree in computer science from NYIT and a doctorate from Pace University with a concentration in information security. He served as CTO of McAfee and Chief Scientist for Lockheed Martin. Dr. Cole is the author of several books, including Advanced Persistent Threat, Hackers Beware, Hiding in Plain Sight, Network Security Bible 2nd Edition, and Insider Threat.

linkedin.com/in/dr-eric-cole-cyber-crisis-92a164211
---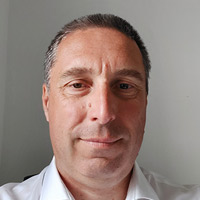 Chris Martin, IAM Presales Solution Architect - EMEA, Thales Cloud Protection & Licensing
Chris Martin is the lead EMEA Pre-Sales Solution Architect at Thales. With over 20 years expertise in the IAM space, Chris' extensive background includes Enterprise SSO, PAM, IDaaS and Identity Governance that enables him to bring a holistic approach to enterprise IAM.
Within Thales, Chris works alongside our customers to help them define, develop and execute their IAM strategies, either aligning Thales solutions to an existing IAM architecture or building from the ground up. Prior to joining Thales, Chris honed his IAM skills with Sentillion, Centrify, OneLogin, Omada and MicroFocus.

www.linkedin.com/in/chris-martin-95a60527
---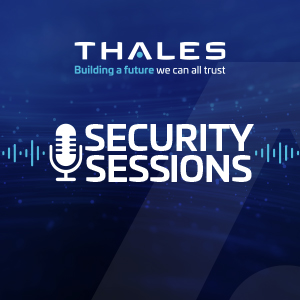 Security Sessions Podcast
For the latest on cloud & data security
This podcast series explores the technologies, people, and processes behind information security. We'll delve into topics like data security, remote access and digital transformation, as well as the people and technology that make it all work behind the scenes. We'll speak to Thales and industry experts to bring you fresh perspectives on how to navigate the world of cloud security.
We invite you to subscribe to Security Sessions, a podcast bringing you insights from industry experts on the latest cloud & data security news and trends.
Listen to Previous Podcasts
Series 3 Podcasts
Episode 1: The Rise of the Sovereign Cloud
An increasing number of countries are adopting laws and regulations designed to protect the privacy of citizens by defining how data can be securely collected, stored, and used. As a result, many businesses and organizations are evaluating how to comply with the changing geo-political landscape, including the increased concern about the sovereignty of data, workloads and infrastructure in the cloud. This rise of "digital sovereignty" is the result of governments becoming concerned about their dependence (and the dependence of national businesses) on foreign cloud infrastructure providers.
In this episode, host Steve Prentice is joined by Nelly Porter, Head of Product, Google Cloud Confidential Computing, and Todd Moore, Vice President of Encryption Products at Thales, to discuss the forces driving Digital Sovereignty, and to discuss how Data Sovereignty, Operational Sovereignty and Software Sovereignty are the key foundational elements for building security frameworks that can achieve Digital Sovereignty.
Episode 2: The Eternal Sunshine of the Criminal Mind
When you are a hammer, everything looks like a nail. Cybercriminals continue to succeed in discovering flaws and weaknesses in every connected technology. From zero days to SQL injection, what most people see as technology designed to perform a specific task, they see as a door, a window, or even a simple crack through which they can gain access. 

On this episode, host Steve Prentice talks with Amanda Widdowson, Head of Human Factors Capability at Thales UK, and Freaky Clown, the co-CEO and Co-Founder, Head of Ethical Hacking at Cygenta about what makes the criminal mind so good at thinking outside the box, and more importantly, how we can develop those skills inside security professionals, senior managers, and everyday people.
Episode 3: The Vendor of My Vendor: The Importance of Finding the Right Relationships for Cloud
Cloud continues to evolve, but so too do the human organizations that depend on it. Companies expand into new territories, they buy other companies, or get bought, and the vendors with whom they drew up contracts also change, evolve, and farm out work. It's a landscape of shifting sands where you can never be quite sure of who you're really dealing with. Host Steve Prentice invites Sean Heide from Cloud Security Alliance and Chris Holland, VP Cloud Services Thales, to weigh in.