Series 2 - Episode 12:
The Human Element of Cybersecurity – do we have a skills gap?
Over the past few years, the definition of the Chief Information Security Officer (CISO) has changed as business environments have evolved. With digital transformation, cloud and hybrid working taking an increasingly dominant role in the day-to-day operations of the typical organization, the CISO has a unique and highly valuable role to play. However, a shortage of qualified IT workers at a time of high demand has put many leaders in a difficult situation – is there a so called "skills gap"? Or does the industry have an "attitude gap"?
In this episode, regular host Neira Jones is joined by Ashvin Kamaraju, Vice President Engineering at Thales and Thom Langford, CISO at DXC Technology.
---

Our Host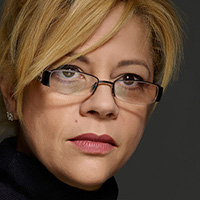 Neira Jones
Business Advisor
Neira advises organizations of all sizes on payments, fintech, regtech, cybercrime, information security, regulations (e.g. PSD2, GDPR, AML) and digital innovation. With more than 20 years in financial services and technology, she believes in change through innovation and partnerships and always strives to demystify the hype surrounding current issues. She enjoys her work as a strategic board advisor and non-executive director. She also provides coaching, training/e-learning, speaking, payment security expert witness services, and helps with M&As cybersecurity due diligence. She likes engaging on social media and regularly addresses global audiences in person or virtually.
She is the 1st Advisory Committee member for PCI-Pal, a global leader in secure payments and chairs the Advisory Board for mobile innovator Ensygnia. She is proud to be an Ambassador for the Emerging Payments Association and a friend of the Global Cyber Alliance. You'll find her on the Refinitiv list of Top 100 Influencers in Financial Services, the Planet Compliance Top 50 RegTech Influencers, the SC Magazine list of the UK's 50 Most Influential Women in Cyber-Security 2019, the Cybersecurity Ventures Women Know Cyber 2019 (100 Fascinating Women Fighting Cybercrime), the Jax Finance Top 20 Social Influencers in Fintech 2017, the City AM Powerful Women in the City List, the Richtopia Top 100 Most Influential People in Fintech. Tripwire nominated her "Top Influencer in Security To Follow on Twitter" in January 2015, CEOWorld Magazine nominated her Top Chief Security Officer to Follow on Twitter in April 2014, she is the Merchant Payments Ecosystem Acquiring Personality of the Year 2013, the SC Magazine Information Security Person of the Year 2012 and is an InfoSecurity Europe Hall of Fame alumni. She was voted to the Top 10 Most Influential People in Information Security by SC Magazine and ISC2 in 2010 and has served on the PCI SSC Board of Advisors for 4 years. She is a British Computer Society Fellow.
Neira has previously worked for Barclaycard, Santander, Abbey National, Oracle Corp. and Unisys. Her clients span industry sectors, including financial services, fintech, retail, legal, consulting, information security and technology.
She loves technology and cars...
---

Our Guest Speakers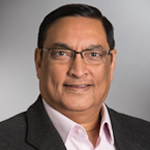 Ashvin Kamaraju, Vice President Engineering at Thales
Ashvin Kamaraju drives the technology strategy for Thales Cloud Protection & Licensing, leading a global organization of researchers and technologists that develop the strategic vision for the company's portfolio of industry-leading data protection products and services. Previously Ashvin served as Vice President Global Engineering at Thales following its acquisition of Vormetric. He lead a geographically distributed engineering organization that developed a broad portfolio of leading edge data security products which met rigorous security standards and were designed for deployment in the enterprise, private and public clouds.
Ashvin is an experienced leader with a proven track record, having more than 25 years of software development experience with domain experience in storage management, operating systems, big data security, encryption and key management.
Prior to joining Vormetric, Ashvin spent four years as General Manager and Vice President of Engineering at Symantec Corporation, where he led the development of a portfolio of enterprise storage software products. Earlier in his career Ashvin worked at Sun Microsystems as a member of technical staff and engineering manager where he contributed to the Solaris operating system software for SPARCstations and let the development efforts for file and proxy cache servers. He has a MSCE and a master's in mathematics and computer science from the University of Cincinnati.

linkedin.com/in/ashvinkamaraju
---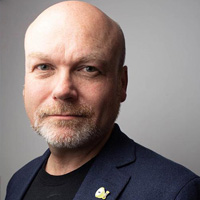 Thom Langford, CISO at DXC Technology
Thom is an industry engaged and sought after information security subject matter expert and speaker. He is the current DXC Technology.
Thom is also the founder of (TL)2 Security (tl2security.com), a strategic information security consultancy that focuses on Virtual CISO, strategic business alignment and brand advocacy/marketing activities.
He was previously Chief Information Security Officer of Publicis Groupe, responsible for all aspects of information security risk and compliance, as well as managing the Groupe Information Security Programme. Additionally, the role was responsible for business continuity capabilities across the Groupe's global operations. Having successfully built security and IT programs from the ground up, Langford brings an often opinionated and forward-thinking view of security risk, both in assessments and management, but is able to do so with humor and pragmatism (mostly).
An international public speaker and award-winning security blogger and infosec short film-maker, Thom contributes to several industry blogs and publications. Thom is also the sole founder of Host Unknown, a loose collective of three infosec luminaries combined to make security education and infotainment films.

www.linkedin.com/in/thomlangford
---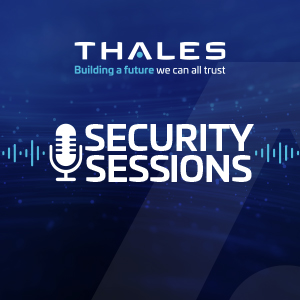 Security Sessions Podcast
For the latest on cloud & data security
This podcast series explores the technologies, people, and processes behind information security. We'll delve into topics like data security, remote access and digital transformation, as well as the people and technology that make it all work behind the scenes. We'll speak to Thales and industry experts to bring you fresh perspectives on how to navigate the world of cloud security.
We invite you to subscribe to Security Sessions, a podcast bringing you insights from industry experts on the latest cloud & data security news and trends.
Listen to Previous Podcasts
Series 3 Podcasts
Episode 1: The Rise of the Sovereign Cloud
An increasing number of countries are adopting laws and regulations designed to protect the privacy of citizens by defining how data can be securely collected, stored, and used. As a result, many businesses and organizations are evaluating how to comply with the changing geo-political landscape, including the increased concern about the sovereignty of data, workloads and infrastructure in the cloud. This rise of "digital sovereignty" is the result of governments becoming concerned about their dependence (and the dependence of national businesses) on foreign cloud infrastructure providers.
In this episode, host Steve Prentice is joined by Nelly Porter, Head of Product, Google Cloud Confidential Computing, and Todd Moore, Vice President of Encryption Products at Thales, to discuss the forces driving Digital Sovereignty, and to discuss how Data Sovereignty, Operational Sovereignty and Software Sovereignty are the key foundational elements for building security frameworks that can achieve Digital Sovereignty.