Series 2 - Episode 1:
The 2021 Thales Access Management Index
The shift to remote working and the acceleration of cloud-based services have put a strain on identity and access management infrastructure. As remote access becomes the norm rather than the exception, many organisations need to evolve their security approaches in a world where there is no longer a defined perimeter, according to the 2021 Thales Access Management Index.
In this first Thales Security Sessions episode of series 2, François Lasnier, VP Authentication and Access Management Products at Thales, joins regular host, Neira Jones, to talk through the key findings of the report. They will discuss how COVID has introduced new security concerns around remote working, and explore some of the key challenges of trusted access in a cloud-first world.
Download the full 2021 Thales Access Management Index.
---

Our Host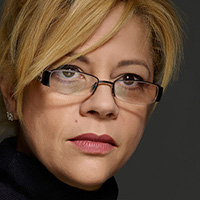 Neira Jones, Business Advisor
Neira advises organisations of all sizes on payments, fintech, regtech, cybercrime, information security, regulations (e.g. PSD2, GDPR, AML) & digital innovation. With more than 20 years in financial services & technology, she believes in change through innovation & partnerships and always strives to demystify the hype surrounding current issues. She enjoys her work as a strategic board advisor and non-executive director. She also provides coaching, training/e-learning, speaking, payment security expert witness services, and helps with M&As cybersecurity due diligence. She likes engaging on social media & regularly addresses global audiences in person or virtually.
She is the 1st Advisory Committee member for PCI-Pal, a global leader in secure payments & chairs the Advisory Board for mobile innovator Ensygnia. She is proud to be an Ambassador for the Emerging Payments Association and a friend of the Global Cyber Alliance. You'll find her on the Refinitiv list of Top 100 Influencers in Financial Services, the Planet Compliance Top 50 RegTech Influencers, the SC Magazine list of the UK's 50 Most Influential Women in Cyber-Security 2019, the Cybersecurity Ventures Women Know Cyber 2019 (100 Fascinating Women Fighting Cybercrime), the Jax Finance Top 20 Social Influencers in Fintech 2017, the City AM Powerful Women in the City List, the Richtopia Top 100 Most Influential People in Fintech. Tripwire nominated her "Top Influencer in Security To Follow on Twitter" in January 2015, CEOWorld Magazine nominated her Top Chief Security Officer to Follow on Twitter in April 2014, she is the Merchant Payments Ecosystem Acquiring Personality of the Year 2013, the SC Magazine Information Security Person of the Year 2012 and is an InfoSecurity Europe Hall of Fame alumni. She was voted to the Top 10 Most Influential People in Information Security by SC Magazine & ISC2 in 2010 & has served on the PCI SSC Board of Advisors for 4 years. She is a British Computer Society Fellow.
Neira has previously worked for Barclaycard, Santander, Abbey National, Oracle Corp. and Unisys. Her clients span industry sectors, including financial services, fintech, retail, legal, consulting, information security & technology.
She loves technology and cars...
---

Our Guest Speaker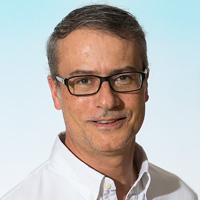 François Lasnier, VP of Identity and Access Management Products at Thales
François Lasnier leads the Identity and Access Management product portfolio at Thales Cloud Protection & Licensing. In this role, he leads the strategy and vision or the company's industry-leading Identity and Access Management products and services focused on providing trusted access to cloud services and applications for both the enterprise and government sectors.
Previously, François led the Identity and Access Management strategy of Gemalto's Enterprise & Cybersecurity business which incorporated the Identity & Access segment of Gemalto and the SafeNet Authentication business acquired in January 2015.
François' history with Gemalto spans across many years and various disciplines and geographies, starting in product development, based in Paris and later moving into marketing, based in San Jose and business management, based in Austin. Previously François worked as Vice President Banking, Retail, Access and PST for Axalto in North America as well as Marketing Director and later Vice President eTransaction Cards at Schlumberger where he managed some of the early smart card deployments in the United States.
François holds a Master of Science degree in Electrical Engineering and Computer Science from the French graduate school of engineering, Supélec.

linkedin.com/in/françois-lasnier-006b36/
---

About this Episode
The changing global environment has brought many changes to all organizations. While many consider that remote access to corporate resources and data as the key disruption, security teams had to face many more challenges. The acceleration of cloud migration and the proliferation of containers, microservices and IoT devices have placed identity in the center of corporate security, making identity and access management (IAM) as important as never before.
The 2021 Thales Access Management Index, based on data from a survey of more than 2,600 respondents in more than 10 countries across the globe, looks to identify the depth of that change, as well as the current state and plans across a range of industries.
Reactive vs. Pro-active Organizations
This shift in business models and supporting technology infrastructure was so sudden that it caught several security teams off guard. Just a fifth of respondents (20%) indicated that their environments were very prepared to deal with the disruption. Since the shift to remote work was a large contributor to that disruption, almost half (44%) were not confident that their access security systems could effectively secure remote employees. The level and speed of disruption and the subsequent accelerated adoption of multiple cloud platforms have pushed security teams to their limits making them feel uncomfortable with the overall security posture.
State of Multi-Factor Authentication
These changes have urged organizations to re-evaluate the state of existing authentication mechanisms, and many are looking to evolve their authentication approaches. Organizations realized that IAM implementations were not adequate to support and secure new business models. Hence, the necessity to evolve remote access solutions was crucial for business continuity and resilience. It is not surprising therefore, that 55% of the survey respondents reported that they have adopted two-factor authentication.
Multi-factor authentication (MFA) was deployed mostly in areas that can be perceived as riskier. Access to corporate data by remote workforce was secured with MFA at 71% of surveyed organizations, while half of these businesses used MFA to secure consultants, partners, and suppliers. In addition, MFA was reported to be used more often by users of cloud applications than those on-premises. Finally, more cloud-based applications were protected by MFA than those that were hosted on-premises.
Realizing the potential for Zero Trust security
The above results are an indication that organizations recognize that most threats will likely come from external sources. Nevertheless, internal threats also pose a big risk. It is therefore not surprising that the majority of respondents rely on solutions such as conditional access and multi factor authentication, alongside ZTNA (Zero Trust Network Access) solutions to shape their cloud security strategy...
Complexity creates more challenges
To respond to an evolving threat landscape and keep up with increasingly sophisticated adversaries, organizations need to evolve their security controls. As they move beyond perimeter-based security models and towards a Zero Trust approach, improving access management is a critical element of that progress. However, those investments should not create more challenges than the ones intended to solve. Simplicity is always an ally of security. Unfortunately, the survey indicates that a third (33%) of respondents use 3 or more different authentication access management tools. Coordinating that many different systems can create operational complexity and could increase the risk that errors or misconfigurations create security gaps.
Concerns for selecting IAM solutions
As organizations evolve their existing access management environments to address the threats, they are facing various challenges. The biggest challenge (67%) that respondents identified was the ability to protect both cloud-based and on-premises services. The complexity introduced by managing a wide array of IAM solutions is a great concern for organizations who are seeking an integrated solution to secure access to all their resources under a single pane of glass. Cost concerns (60%) are always on the minds of information security professionals, and the need for rapid expansion in access control platforms adds to this worry.
Neutral IAM is better
Considering these concerns, what are the precepts that guide the decision making of organizations and their security teams when looking for an IAM solution? According to the survey, 59% of respondents feel that their organizations must maintain control over their access security. In a time where many capabilities are being outsourced to cloud service providers, this is an indication that organizations want to control access to their data, apps and services. The need for effective access management in hybrid and multi-cloud situations lead more than half (51%) to agree that a cloud provider agnostic approach is best. Finally, 45% agree that identity and access management is a key ingredient for Zero Trust security.
The way ahead
In a highly interconnected world, identity has become the new security perimeter. The survey results offer insights into how organizations understand their current environments and capabilities and how they expect to move forward. That will require investment in modern access management and authentication capabilities to support the demands of a more mobile and remote workforce and an infrastructure with increasing amounts of cloud-based data and workloads. To learn more, download the full 2021 Thales Access Management Index.
You can also visit the 2021 Thales Trusted Access Summit, a virtual summit on the latest technologies and trends for authentication and access management, featuring thought leadership and insights from security evangelists and technologists from Thales, Google, Microsoft and SailPoint and analysts from 451 Research, IDC, and KuppingerCole.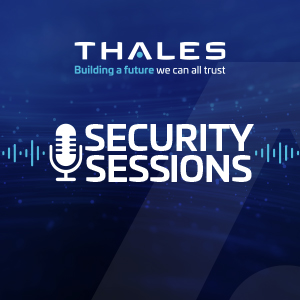 Security Sessions Podcast
For the latest on cloud & data security
This podcast series explores the technologies, people, and processes behind information security. We'll delve into topics like data security, remote access and digital transformation, as well as the people and technology that make it all work behind the scenes. We'll speak to Thales and industry experts to bring you fresh perspectives on how to navigate the world of cloud security.
We invite you to subscribe to Security Sessions, a podcast bringing you insights from industry experts on the latest cloud & data security news and trends.
Listen to Previous Podcasts
Series 3 Podcasts
Episode 1: The Rise of the Sovereign Cloud
An increasing number of countries are adopting laws and regulations designed to protect the privacy of citizens by defining how data can be securely collected, stored, and used. As a result, many businesses and organizations are evaluating how to comply with the changing geo-political landscape, including the increased concern about the sovereignty of data, workloads and infrastructure in the cloud. This rise of "digital sovereignty" is the result of governments becoming concerned about their dependence (and the dependence of national businesses) on foreign cloud infrastructure providers.
In this episode, host Steve Prentice is joined by Nelly Porter, Head of Product, Google Cloud Confidential Computing, and Todd Moore, Vice President of Encryption Products at Thales, to discuss the forces driving Digital Sovereignty, and to discuss how Data Sovereignty, Operational Sovereignty and Software Sovereignty are the key foundational elements for building security frameworks that can achieve Digital Sovereignty.
Episode 2: The Eternal Sunshine of the Criminal Mind
When you are a hammer, everything looks like a nail. Cybercriminals continue to succeed in discovering flaws and weaknesses in every connected technology. From zero days to SQL injection, what most people see as technology designed to perform a specific task, they see as a door, a window, or even a simple crack through which they can gain access. 

On this episode, host Steve Prentice talks with Amanda Widdowson, Head of Human Factors Capability at Thales UK, and Freaky Clown, the co-CEO and Co-Founder, Head of Ethical Hacking at Cygenta about what makes the criminal mind so good at thinking outside the box, and more importantly, how we can develop those skills inside security professionals, senior managers, and everyday people.
Episode 3: The Vendor of My Vendor: The Importance of Finding the Right Relationships for Cloud
Cloud continues to evolve, but so too do the human organizations that depend on it. Companies expand into new territories, they buy other companies, or get bought, and the vendors with whom they drew up contracts also change, evolve, and farm out work. It's a landscape of shifting sands where you can never be quite sure of who you're really dealing with. Host Steve Prentice invites Sean Heide from Cloud Security Alliance and Chris Holland, VP Cloud Services Thales, to weigh in.