Series 2 - Episode 2:
Evolution of Cloud Security: From Shared Responsibility to Shared Fate
The rapid adoption of digital technologies and remote or hybrid working is now an accepted part of society. The pandemic forced companies to adapt swiftly and many have turned to the cloud to help their digital acceleration. According to McKinsey cloud adoption has been accelerated by three years compared to pre-pandemic adoption rates. Gartner is also estimating that spending on public cloud services will exceed $480 billion next year.
In this episode, Sebastien Cano of Thales and Sunil Potti of Google join host Neira Jones to discuss the key challenges of more workloads and data being moved to the cloud in our new hybrid world, and how Thales and Google Cloud are working together to enable customers to fulfill their part of the shared responsibility model for cloud security.
---

Our Host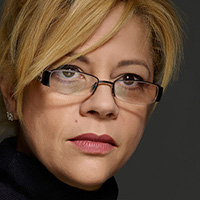 Neira Jones
Business Advisor
Neira advises organizations of all sizes on payments, fintech, regtech, cybercrime, information security, regulations (e.g. PSD2, GDPR, AML) & digital innovation. With more than 20 years in financial services & technology, she believes in change through innovation & partnerships and always strives to demystify the hype surrounding current issues. She enjoys her work as a strategic board advisor and non-executive director. She also provides coaching, training/e-learning, speaking, payment security expert witness services, and helps with M&As cybersecurity due diligence. She likes engaging on social media & regularly addresses global audiences in person or virtually.
She is the 1st Advisory Committee member for PCI-Pal, a global leader in secure payments & chairs the Advisory Board for mobile innovator Ensygnia. She is proud to be an Ambassador for the Emerging Payments Association and a friend of the Global Cyber Alliance. You'll find her on the Refinitiv list of Top 100 Influencers in Financial Services, the Planet Compliance Top 50 RegTech Influencers, the SC Magazine list of the UK's 50 Most Influential Women in Cyber-Security 2019, the Cybersecurity Ventures Women Know Cyber 2019 (100 Fascinating Women Fighting Cybercrime), the Jax Finance Top 20 Social Influencers in Fintech 2017, the City AM Powerful Women in the City List, the Richtopia Top 100 Most Influential People in Fintech. Tripwire nominated her "Top Influencer in Security To Follow on Twitter" in January 2015, CEOWorld Magazine nominated her Top Chief Security Officer to Follow on Twitter in April 2014, she is the Merchant Payments Ecosystem Acquiring Personality of the Year 2013, the SC Magazine Information Security Person of the Year 2012 and is an InfoSecurity Europe Hall of Fame alumni. She was voted to the Top 10 Most Influential People in Information Security by SC Magazine & ISC2 in 2010 & has served on the PCI SSC Board of Advisors for 4 years. She is a British Computer Society Fellow.
Neira has previously worked for Barclaycard, Santander, Abbey National, Oracle Corp. and Unisys. Her clients span industry sectors, including financial services, fintech, retail, legal, consulting, information security & technology.
She loves technology and cars...
---

Our Guest Speakers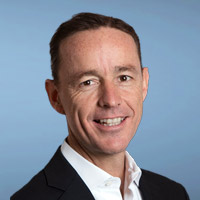 Sebastien Cano
Senior Vice President
Cloud Protection & Licensing at Thales
As the Senior Vice President of Thales Cloud Protection & Licensing, Sébastien Cano leads a global business focused on helping organizations and the most respected brands in the world protect their most sensitive data, secure the cloud, and create more value for their software in the devices and services used by billions of consumers every day. He is responsible for the business and strategy for the company's industry-leading data encryption, identity and access management and software monetizations solutions.
Over the past twenty years' Sébastien has proved himself as a global leader of high growth businesses in the highly competitive security, telecommunications and financial services industries. Previously, he served as Executive Vice President of Gemalto's Enterprise & Cybersecurity business unit. Prior to that he was President of Gemalto North America (2014 – 2016), responsible for all business operations across the region, and before that he managed the company's Telecommunications Business Unit in North America for five years. During these two previous assignments, he led the transformation of Gemalto into a leading provider of software, solutions and services to Fortune 500 Corporations.
Prior to these positions, he served Gemalto in a number of leadership roles including SVP Convergence Business Group in France, VP of Operations in Brazil during the country's EMV migration and General Manager of the Telecommunications Business Unit for southern Europe.
Sébastien has a master's degree in Technology Management from Grenoble École de Management.

linkedin.com/in/sebastiencano
---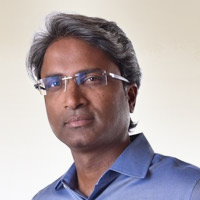 Sunil Potti
Vice President and General Manager, Google Cloud
Google Cloud
Sunil Potti is General Manager and Vice President of Cloud Security at Google Cloud. In his role, he focuses on bringing the best of our Google Security practices to the GCP platform and our enterprise customers. 
Prior to Google Cloud, Sunil served as the Chief Product & Development Officer at Nutanix, and previously as its Senior Vice President of Engineering and Product Management. Before Nutanix, Sunil led the Citrix NetScaler business for over five years of record growth. He has a B.E. in Computer Science from Osmania University and an M.S. in Computer Science from Pennsylvania State University.

linkedin.com/in/sunilpotti/
---

About this Episode
Over the past year and a half, we have witnessed seismic changes with the accelerated adoption of the cloud and the shift to hybrid working. According to McKinsey, cloud adoption has been accelerated by three years compared to pre-pandemic adoption rates while Gartner is estimating that spending on public cloud services will exceed $480 billion next year.
These were just some of the major facets of cloud transformation that are creating challenges for data security that I discussed with Sunil Potti, Vice President and General Manager, Google Cloud in a recent Thales Security Sessions podcast moderated by Neira Jones.
The digital transformation "mega trends"
What is important to understand is that cloud transformation is no longer just another buzzword. It is now the normal way of doing business. Organizations are increasingly leveraging public cloud platforms, like Google Cloud, because it is essential for them to become digital first companies. Moving to the cloud is an existential motivation.
When considering the emerging challenges, Sunil and I highlighted three "mega trends that are conflicting with each other and create explosive potential situations." These trends are:
The massive amount of data produced by organizations.
The increasing legal exposure for global enterprises that need to comply with more and more security privacy regulations.
The attractiveness of cloud computing is creating new security challenges every day.
To be able to leverage the fantastic opportunities of cloud computing and still remain in control of their security, organizations have to understand the level of risk they are willing to take, and implement the right processes and tools.
From shared responsibility to shared fate
The best way to turn the security risks of public clouds from a headwind into a tailwind is to manage this risk proactively. The concept of shared responsibility is what empowers both cloud consumers and cloud providers to be in a safer position. When a breach happens, the legal fines are often nothing compared to the reputational damage and the loss of customer trust. This is exactly why organizations like Thales and Google are working together.
Shared responsibility is about controlling your own security – anything from data encryption to managing the encryption keys. Some companies think that delegating all their security controls to the cloud providers is the solution to a safer public cloud migration. However, when a breach happens and personal data is stolen or compromised, the legal responsibility is all theirs. Hence, the first step is to take back control of your security and segregate responsibilities.
Splitting security responsibilities is the innovative approach of the Thales and Google partnership that allows businesses to maintain control of their own security in accordance with their risk and regulatory environment. Having full control and access to the encryption keys places more trust and confidence on leveraging the powers of the cloud.
When an enterprise partners with Google and Thales, they trust the world-class technology offered by both companies. This trust is transformed into value because when the overall risk is decreasing, the cyber insurance cost is reduced as well. This level of relationship between tech providers, companies and insurers is something way beyond shared responsibility. This is called shared fate.
Advantages of the Thales – Google partnership
The advantages of the shared fate can be witnessed in our joint solutions for Google Workspace client-side encryption and for Google External Key Manager (EKM). These solutions enable enterprises to load their applications and data on Google Cloud while remaining in control of their security, sustaining data sovereignty, and complying with regulations.
By integrating our solutions with Google Cloud, Thales can provide organizations with the right level of control of all their data. Thales and Google are not reinventing the wheel. Through this strategic partnership we are simply extending the ability for enterprises to control their data when moving to cloud and in this way, solving security problems, governance issues, and other challenges.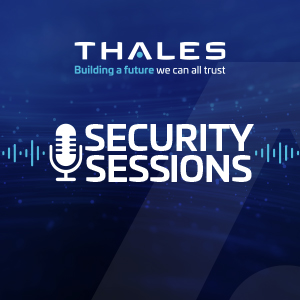 Security Sessions Podcast
For the latest on cloud & data security
This podcast series explores the technologies, people, and processes behind information security. We'll delve into topics like data security, remote access and digital transformation, as well as the people and technology that make it all work behind the scenes. We'll speak to Thales and industry experts to bring you fresh perspectives on how to navigate the world of cloud security.
We invite you to subscribe to Security Sessions, a podcast bringing you insights from industry experts on the latest cloud & data security news and trends.
Listen to Previous Podcasts
Series 3 Podcasts
Episode 1: The Rise of the Sovereign Cloud
An increasing number of countries are adopting laws and regulations designed to protect the privacy of citizens by defining how data can be securely collected, stored, and used. As a result, many businesses and organizations are evaluating how to comply with the changing geo-political landscape, including the increased concern about the sovereignty of data, workloads and infrastructure in the cloud. This rise of "digital sovereignty" is the result of governments becoming concerned about their dependence (and the dependence of national businesses) on foreign cloud infrastructure providers.
In this episode, host Steve Prentice is joined by Nelly Porter, Head of Product, Google Cloud Confidential Computing, and Todd Moore, Vice President of Encryption Products at Thales, to discuss the forces driving Digital Sovereignty, and to discuss how Data Sovereignty, Operational Sovereignty and Software Sovereignty are the key foundational elements for building security frameworks that can achieve Digital Sovereignty.