Episode 9: The 2021 Thales Data Threat Report
The shift to remote work and the acceleration of the shift to cloud-based infrastructure have profoundly impacted security teams. With the security risks and threats that these changes pose, most organizations have some work to do to improve their security posture, according to the new 2021 Thales Data Threat Report. Many organizations were unprepared for the unexpected security challenges they faced in 2020. In fact, according to the report only 20% of IT professionals said their security infrastructure was very prepared for the effects of the pandemic.
In this episode, Neira Jones is joined by Todd Moore, VP Encryption Products at Thales, to talk through the key findings of the report. They'll take a look back at the key trends seen in 2020 and the impacts of the pandemic that have carried over into 2021. 
---

Our Host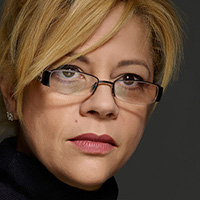 Neira Jones, Business Advisor
Neira advises organisations of all sizes on payments, fintech, regtech, cybercrime, information security, regulations (e.g. PSD2, GDPR, AML) & digital innovation. With more than 20 years in financial services & technology, she believes in change through innovation & partnerships and always strives to demystify the hype surrounding current issues. She enjoys her work as a strategic board advisor and non-executive director. She also provides coaching, training/e-learning, speaking, payment security expert witness services, and helps with M&As cybersecurity due diligence. She likes engaging on social media & regularly addresses global audiences in person or virtually.
She is the 1st Advisory Committee member for PCI-Pal, a global leader in secure payments & chairs the Advisory Board for mobile innovator Ensygnia. She is proud to be an Ambassador for the Emerging Payments Association and a friend of the Global Cyber Alliance. You'll find her on the Refinitiv list of Top 100 Influencers in Financial Services, the Planet Compliance Top 50 RegTech Influencers, the SC Magazine list of the UK's 50 Most Influential Women in Cyber-Security 2019, the Cybersecurity Ventures Women Know Cyber 2019 (100 Fascinating Women Fighting Cybercrime), the Jax Finance Top 20 Social Influencers in Fintech 2017, the City AM Powerful Women in the City List, the Richtopia Top 100 Most Influential People in Fintech. Tripwire nominated her "Top Influencer in Security To Follow on Twitter" in January 2015, CEOWorld Magazine nominated her Top Chief Security Officer to Follow on Twitter in April 2014, she is the Merchant Payments Ecosystem Acquiring Personality of the Year 2013, the SC Magazine Information Security Person of the Year 2012 and is an InfoSecurity Europe Hall of Fame alumni. She was voted to the Top 10 Most Influential People in Information Security by SC Magazine & ISC2 in 2010 & has served on the PCI SSC Board of Advisors for 4 years. She is a British Computer Society Fellow.
Neira has previously worked for Barclaycard, Santander, Abbey National, Oracle Corp. and Unisys. Her clients span industry sectors, including financial services, fintech, retail, legal, consulting, information security & technology.
She loves technology and cars...
---

Our Guest Speaker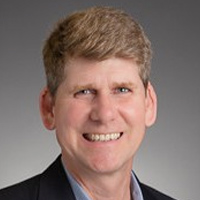 Todd Moore, Vice President of Encryption Solutions, Thales Cloud Protection & Licensing

Todd Moore is a respected cybersecurity professional, with over 28 years' experience in helping organizations protect their most sensitive data.
In his role as Vice President of Encryption Solutions, Todd drives strategy for the company's data encryption portfolio – bringing together a set of well-known security brands (SafeNet, Vormetric and Thales eSecurity) together, into a single data protection business line that addresses existing and new customer needs.
Todd joined Thales through a series of acquisitions from his prior roles; these predominantly entailed product leadership positions for both SafeNet and then Gemalto. He had already gained deep understanding of security challenges and technologies within the defence industry, having spent almost two decades with Harris Corporation. Over his career, Todd has a proven track record of developing business cases and market analysis for new security products and delivering them to market. He routinely develops strategies for new product development and execution, as well as negotiating strategic relationships and alliances.
With a rich combination of technology, product and customer understanding, Todd has frequently offered insights and commentary to media on topics such as hybrid cloud, encryption and cryptographic agility.

linkedin.com/in/todd-moore-a21a143
---

About this Episode
As we look back at 2020 and the impacts of the pandemic that have carried over into 2021, it is important for organizations to look back and reflect what they did right and how they could improve their processes to become more resilient. The 2021 Thales Data Threat Report serves exactly this purpose – it is a crucial reflection of 2020.
Organizations not prepared to meet the data security challenges of the pandemic
The pandemic forced organizations to adapt overnight to the new normal and adopt new technologies or accelerate existing digital transformation initiatives. But, were they prepared for the cybersecurity challenges that emerged with evolving technology? Unfortunately, the answer is no.
According to the 2021 Thales DTR findings only a fifth of respondents (20%) indicated that their security infrastructure was very prepared to deal with the disruption. The shift to remote working was a large contributor to that disruption. Almost 82% of respondents were somewhat or very concerned about the security risks and threats that a greatly increased remote workforce poses. Almost half (44%) were not confident that their remote access security systems could effectively secure remote work.
Broken security controls – increased attacks
While the level of technology absorption is high, 31% of respondents said that 41-50% of their workloads and data resides in the cloud, and 24% reported more than half of these organizations are failing to adequately protect their data in the cloud. Only 17% indicated that they have protected more than 50% of their sensitive cloud data with encryption. That contradicts the finding that 38% of respondents believe encryption is the most effective technology in preventing cyberattacks. Some industries, like the healthcare and financial sectors, are paying more attention to encrypting their data at rest or in transit – possibly because of strict regulatory requirements – but overall, there is still work to be done.
The lack of effective and robust controls leaves organizations susceptible to emerging vulnerabilities and criminals are increasingly exploiting these security gaps. In fact, of those who have ever experienced a breach, two in five (41%) have happened in the past year. This number has nearly doubled from 21% in 2019, marking a significant shift in the threat posed.
The top vector of cyber-attacks was malware (54%), followed by ransomware (48%), and phishing (41%). The 2021 Thales DTR report indicates the top threats were not from external attackers; internal threats and human error are still of great concern. A third of businesses stated that malicious insiders (35%) and human error (31%) are the greatest risks to them, followed by external attackers (22%).
Unchanged security mindset
Despite the expanding threat landscape, the security mindset seems to remain unchanged. Although the survey results indicate that there is reasonable awareness of the risks present in today's environments, most organizations are not deploying security technologies such as encryption and multi-factor authentication to the extent required to improve their security posture. This misalignment between risk perception and risk mitigation might be an issue of policy gaps and disconnect between the Board and the security teams. This gap leads to indecision and wrong investments.
An example of lack of adequate security controls is the fact that only 24% of the survey respondents indicated that they have complete knowledge of where their data is stored. As more data is distributed and stored across hybrid and cloud environments, data discovery is becoming a greater issue. In addition, when discussing security controls to restrict the access to this data, just 55% have implemented MFA in any form. The lack of MFA will become a major compliance problem, especially for businesses operating in the United States, considering the requirements of the recent Biden Executive Order.
Zero Trust gaining traction
These findings indicate that security needs to evolve with technology, otherwise challenges and risks will evolve into cyber-attacks. The report findings indicate that businesses are beginning to invest in that direction. Almost half (44%) of respondents selected Zero Trust network access (ZTNA)/software-defined perimeter (SDP) as the leading technology to invest, followed by cloud-based access management (42%) and conditional access (41%). In fact, a third (30%) of global respondents claim to have a formal Zero Trust strategy and, interestingly, those with a formal Zero Trust strategy are less likely to also report having been breached.
Adapting your security practices and policies is also required to be better prepared for future challenges, such as quantum computing. 85% of global respondents are concerned about the security threats of quantum computing, a threat exacerbated by the increasing complexity of cloud environments.
Conclusion
One of the overarching conclusions that was driven by lessons learned from the pandemic is that security strategists need to increase the agility of their security controls. Infrastructure will become more hybrid, and security teams must have the capabilities to address this more complex environment efficiently. Security controls and security management will have to extend closer to the data and the users accessing the data, especially in cloud, in such a way as to keep each cloud environment from being an isolated operational realm.
You can view the 2021 Thales Data Threat Report in full HERE.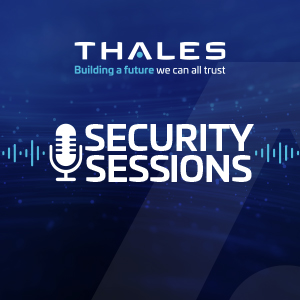 Security Sessions Podcast
For the latest on cloud & data security
This podcast series explores the technologies, people, and processes behind information security. We'll delve into topics like data security, remote access and digital transformation, as well as the people and technology that make it all work behind the scenes. We'll speak to Thales and industry experts to bring you fresh perspectives on how to navigate the world of cloud security.
We invite you to subscribe to Security Sessions, a podcast bringing you insights from industry experts on the latest cloud & data security news and trends.
Listen to Previous Podcasts