The Working of
the Criminal Mind
Security Sessions Podcast
The Eternal Sunshine of the Criminal Mind
Series 3 / Episode 2
When you are a hammer, everything looks like a nail. Cybercriminals continue to succeed in discovering flaws and weaknesses in every connected technology. From zero days to SQL injection, what most people see as technology designed to perform a specific task, they see as a door, a window, or even a simple crack through which they can gain access. 

On this episode, host Steve Prentice talks with Amanda Widdowson, Head of Human Factors Capability at Thales UK, and Freaky Clown, the co-CEO and Co-Founder, Head of Ethical Hacking at Cygenta about what makes the criminal mind so good at thinking outside the box, and more importantly, how we can develop those skills inside security professionals, senior managers, and everyday people.
---

Our Host
Steve PrenticePeople & Technology TherapistAbout Steve
Steve Prentice is an accomplished writer and speaker with his expertise focusing primarily on the interaction of people and technology in the workplace. With a professional background in organizational psychology, project management, and journalism, he is in high demand as a keynote speaker, writer, and project leader.
In 1994 he founded the Bristall Company, which continues to deliver professional development workshops and soft-skills education to busy corporate teams across North America.
Steve is the author of three business books and one novel and has ghost-written 10 other books for industry leaders. He lectures regularly in the Management Program at Ontario Tech University, is a regular media guest on radio and TV across North America and consults to a variety of high-profile organizations mostly in the tech and financial sectors. His two key areas of focus are cybersecurity and the future of work.
Steve is also a busy voice actor, providing narration for corporate videos, audiobooks, and podcasts.
Academically, Steve graduated from Concordia University in Montreal in 1989 with a B.A. in Communications Studies and was Valedictorian of the 1989 graduating year. Steve attended Law School in Toronto between 1989 and 1991 and was the official Rhodes Scholarship Candidate for York University for 1991. He returned to York University 10 years later and obtained his degree in Psychology.
Contact information all available on his website: steveprentice.com
---

Our Guest Speakers
Amanda WiddowsonHead of Human Factors Capability at Thales UKAbout Amanda
---
Amanda is the Head of Human Factors Capability at Thales UK, and former President of the UK professional body; the Chartered Institute of Ergonomics and Human Factors (CIEHF). She has been applying Human Factors for over 25 years, mostly in the Defence and Rail sectors. Her experience as a human error analyst in rail safety incident investigations, and project work at Thales, allowed her to develop and apply an award-winning approach to capture human factors risks to cyber security; the Cyber Human Error Assessment Tool (CHEAT®). The approach was inspired by reports that the majority of cyber security incidents are caused inadvertently by employees.

linkedin.com/in/amanda-widdowson/
FC, aka Freakyclownco-CEO and Co-Founder at CygentaAbout FC
---
Author, keynote speaker, Co-Founder of Cygenta and former Head of Offensive Cyber Research at Raytheon. As an ethical hacker for the last three decades, FC has helped thousands of banks, governments and other organisations advance their security.

He has shared his expertise in mainstream media, including the BBC and ITV, as well as popular industry podcasts such as Darknet Diaries (EP66). He has also been featured in printed media around the world educating people about cyber security from a hacker's perspective.

Whilst FC is his memorable real name (it really is what's on his passport!), he is often better known by his hacker handle 'Freakyclown'. The name that was given to him by bullies as a schoolboy has now been turned into a positive alter ego for FC to educate the world on cyber security issues.

linkedin.com/in/freakyclown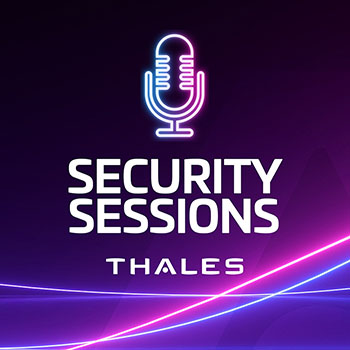 Security Sessions Podcast
For the latest on cloud & data security
This podcast series explores the technologies, people, and processes behind information security. We'll delve into topics like data security, remote access and digital transformation, as well as the people and technology that make it all work behind the scenes. We'll speak to Thales and industry experts to bring you fresh perspectives on how to navigate the world of cloud security.

We invite you to subscribe to Security Sessions, a podcast bringing you insights from industry experts on the latest cloud & data security news and trends.
Listen to Previous Podcasts
Series 3 Podcasts
Episode 1: The Rise of the Sovereign Cloud
An increasing number of countries are adopting laws and regulations designed to protect the privacy of citizens by defining how data can be securely collected, stored, and used. As a result, many businesses and organizations are evaluating how to comply with the changing geo-political landscape, including the increased concern about the sovereignty of data, workloads and infrastructure in the cloud. This rise of "digital sovereignty" is the result of governments becoming concerned about their dependence (and the dependence of national businesses) on foreign cloud infrastructure providers.
In this episode, host Steve Prentice is joined by Nelly Porter, Head of Product, Google Cloud Confidential Computing, and Todd Moore, Vice President of Encryption Products at Thales, to discuss the forces driving Digital Sovereignty, and to discuss how Data Sovereignty, Operational Sovereignty and Software Sovereignty are the key foundational elements for building security frameworks that can achieve Digital Sovereignty.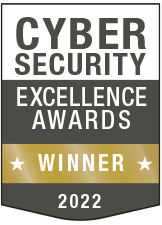 Thales Security Sessions Podcast awarded the
Gold 2022 Cybersecurity Excellence Award for
Best Cybersecurity Podcast
The 2022 Cybersecurity Excellence Awards honor individuals and companies that demonstrate excellence, innovation and leadership in information security. With over 900 entries in more than 250 award categories, the 2022 Awards program is highly competitive. All winners reflect the very best in innovation and excellence in tackling today's urgent cybersecurity challenges.