Diversity, Equity
and Inclusion
Security Sessions Podcast
Diversity, Equity and Inclusion
– The Centrepiece of Cyber
Series 3 / Episode 5
The concepts behind Diversity, Equity and Inclusion (DEI) have been practiced by some organizations in the past, but in this new era where the border lines between work and life are becoming increasingly blurred, and where technologies are helping people contribute in ways never seen before, it's a good time to reassess what DEI is and how central it is to an organization. Dwan Jones of ISC2 brings her wisdom, some actionable tips, and a great role model organization to follow. 
---

Our Host
Steve PrenticePeople & Technology TherapistAbout Steve
Steve Prentice is an accomplished writer and speaker with his expertise focusing primarily on the interaction of people and technology in the workplace. With a professional background in organizational psychology, project management, and journalism, he is in high demand as a keynote speaker, writer, and project leader.
In 1994 he founded the Bristall Company, which continues to deliver professional development workshops and soft-skills education to busy corporate teams across North America.
Steve is the author of three business books and one novel and has ghost-written 10 other books for industry leaders. He lectures regularly in the Management Program at Ontario Tech University, is a regular media guest on radio and TV across North America and consults to a variety of high-profile organizations mostly in the tech and financial sectors. His two key areas of focus are cybersecurity and the future of work.
Steve is also a busy voice actor, providing narration for corporate videos, audiobooks, and podcasts.
Academically, Steve graduated from Concordia University in Montreal in 1989 with a B.A. in Communications Studies and was Valedictorian of the 1989 graduating year. Steve attended Law School in Toronto between 1989 and 1991 and was the official Rhodes Scholarship Candidate for York University for 1991. He returned to York University 10 years later and obtained his degree in Psychology.
Contact information all available on his website: steveprentice.com
---

Our Guest Speaker
Dwan JonesDirector, Diversity, Equity and Inclusion, ISC2About Dwan
Dwan Jones brings more than 22 years of experience developing and leading comprehensive strategies to engage multicultural audiences to ISC2 as the Director of Diversity, Equity and Inclusion. In this role, she develops and leads the organization's internal and external strategic initiatives to foster a more diverse and inclusive cyber profession across the globe.

Dwan has extensive experience in strategic communications, multicultural program development, organizational development and has led teams to produce impactful, large-scale initiatives that drive engagement, connection and transformative change to elevate diverse voices.

Previously, she worked for Capital One, CDM Smith, AICPA, Pilot Media Companies and the Norfolk Redevelopment and Housing Authority among others. Dwan holds a bachelor's degree in public relations from Syracuse University along with a master's in organizational leadership. She also holds a certification in Leading Diverse Teams and Organizations from the University of Michigan.

linkedin.com/in/dwanjones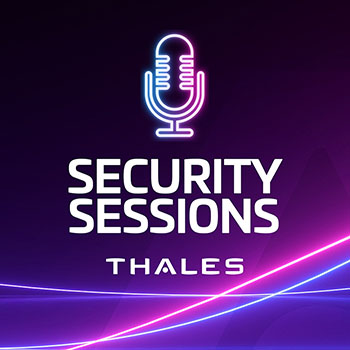 Security Sessions Podcast
For the latest on cloud & data security
This podcast series explores the technologies, people, and processes behind information security. We'll delve into topics like data security, remote access and digital transformation, as well as the people and technology that make it all work behind the scenes. We'll speak to Thales and industry experts to bring you fresh perspectives on how to navigate the world of cloud security.

We invite you to subscribe to Security Sessions, a podcast bringing you insights from industry experts on the latest cloud & data security news and trends.
Listen to Previous Podcasts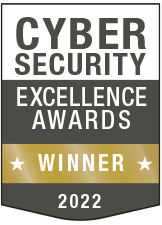 Thales Security Sessions Podcast awarded the
Gold 2022 Cybersecurity Excellence Award for
Best Cybersecurity Podcast
The 2022 Cybersecurity Excellence Awards honor individuals and companies that demonstrate excellence, innovation and leadership in information security. With over 900 entries in more than 250 award categories, the 2022 Awards program is highly competitive. All winners reflect the very best in innovation and excellence in tackling today's urgent cybersecurity challenges.