Episode 3: Do you know who I am? The digital identity challenge
More digital also means more interactions where the various parties are interacting without knowing each other. This is linked to the much needed focus on digital identity, IAM, CIAM, authentication, behavioural analytics. Has the pandemic forced people's perception of digital identity to change as they have been forced to accept the digital transformation in their own lives? Our host Neira Jones discussed this topic with guests Sundaram Lakshmanan and Francois Lasnier.
---

Our Host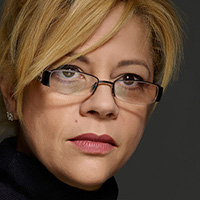 Neira Jones, Business Advisor
Neira advises organisations of all sizes on payments, fintech, regtech, cybercrime, information security, regulations (e.g. PSD2, GDPR, AML) & digital innovation. With more than 20 years in financial services & technology, she believes in change through innovation & partnerships and always strives to demystify the hype surrounding current issues. She enjoys her work as a strategic board advisor and non-executive director. She also provides coaching, training/e-learning, speaking, payment security expert witness services, and helps with M&As cybersecurity due diligence. She likes engaging on social media & regularly addresses global audiences in person or virtually.
She is the 1st Advisory Committee member for PCI-Pal, a global leader in secure payments & chairs the Advisory Board for mobile innovator Ensygnia. She is proud to be an Ambassador for the Emerging Payments Association and a friend of the Global Cyber Alliance. You'll find her on the Refinitiv list of Top 100 Influencers in Financial Services, the Planet Compliance Top 50 RegTech Influencers, the SC Magazine list of the UK's 50 Most Influential Women in Cyber-Security 2019, the Cybersecurity Ventures Women Know Cyber 2019 (100 Fascinating Women Fighting Cybercrime), the Jax Finance Top 20 Social Influencers in Fintech 2017, the City AM Powerful Women in the City List, the Richtopia Top 100 Most Influential People in Fintech. Tripwire nominated her "Top Influencer in Security To Follow on Twitter" in January 2015, CEOWorld Magazine nominated her Top Chief Security Officer to Follow on Twitter in April 2014, she is the Merchant Payments Ecosystem Acquiring Personality of the Year 2013, the SC Magazine Information Security Person of the Year 2012 and is an InfoSecurity Europe Hall of Fame alumni. She was voted to the Top 10 Most Influential People in Information Security by SC Magazine & ISC2 in 2010 & has served on the PCI SSC Board of Advisors for 4 years. She is a British Computer Society Fellow.
Neira has previously worked for Barclaycard, Santander, Abbey National, Oracle Corp. and Unisys. Her clients span industry sectors, including financial services, fintech, retail, legal, consulting, information security & technology.
She loves technology and cars...
---

Our Guest Speakers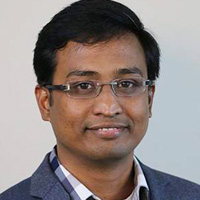 Sundaram Lakshmanan, Chief Technology Officer​, CipherCloud
Sundaram Lakshmanan is CTO of CipherCloud, heads engineering and product management, and is a business-savvy technologist, engineering leader, hands-on architect and an entrepreneur. He brings over 20+ years of network and security product development experience and has a successful track record of delivering innovative first-to-market and market-leading security products, as well as leading global engineering team. Sundaram holds multiple patents in the space and prior to CipherCloud he was the founder and CEO/CTO of Anicut Systems, a Distinguished Engineer at Juniper Networks, and held senior positions at Blue Coat (now Symantec). He holds a master's degree from the National University of Singapore in computer and information sciences with a focus on networking and applied cryptography, as well as a bachelor's degree in electrical engineering from REC (NIT) Trichy, India.

www.linkedin.com/in/sundaramlakshmanan

twitter.com/ciphercloud
---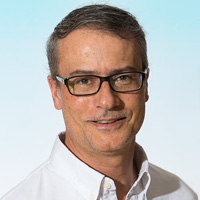 François Lasnier, VP of Identity and Access Management Products at Thales
François Lasnier leads the Identity and Access Management product portfolio at Thales Cloud Protection & Licensing. In this role he leads the strategy and vision or the company's industry-leading Identity and Access Management products and services focused on providing trusted access to cloud services and applications for both the enterprise and government sectors.
Previously, François led the Identity and Access Management strategy of Gemalto's Enterprise & Cybersecurity business which incorporated the Identity & Access segment of Gemalto and the SafeNet Authentication business acquired in January 2015.
François' history with Gemalto spans across many years and various disciplines and geographies, starting in product development, based in Paris and later moving into marketing, based in San Jose and business management, based in Austin. Previously François worked as Vice President Banking, Retail, Access and PST for Axalto in North America as well as Marketing Director and later Vice President eTransaction Cards at Schlumberger where he managed some of the early smart card deployments in the United States.
François holds a Master of Science degree in Electrical Engineering and Computer Science from the French graduate school of engineering, Supélec.

www.linkedin.com/in/fran%C3%A7ois-lasnier-006b36
---

About this Episode
"Do you know who I am?"
Remember the early days of Identity and Access Management (IAM), when you knew who was accessing your network at all times? The pandemic has stressed this security model to a point that is damaging productivity. Due to remote work arrangements, Virtual Private Networks (VPNs) are becoming unexpectedly overloaded, forcing some companies to relax their security requirements in the interest of productivity.
With what certainty can we know that the people accessing our systems are who they say they are? Can you differentiate between user activity and device activity? Are role-based systems no longer valid? Not necessarily, however the role must also be combined with differentiating attributes of a particular user to offer a better context into whether that login is trustworthy.
Since remote working devices are often shared in a household, the device "posture" also becomes an important indicator of who is using the system. Newer technologies that use Artificial Intelligence (AI) can recognize differing usage patterns, and protect a system by using dynamic, risk-based, access controls. These technologies can also reduce an organization's attack surface. For many years, we have discussed the challenges of the "expanding perimeter." Does the cloud offer any advantages to overcome this new identity challenge?
Finally, the practice of zero trust is a strong factor in all of these scenarios, however, is zero trust the new future-proof way to guarantee security? The adaptability of a zero trust approach may certainly make this so.
Listen to this episode of the Thales Security Sessions podcast, Do You Know Who I Am, The Digital Identity Challenge, where our host Neira Jones and I are joined by distinguished guest Sundaram Lakshmanan, CTO of CipherCloud. Our shared perspectives on the shifting context of IAM will demystify the unique challenges that have emerged as a result of the new fully remote workforce.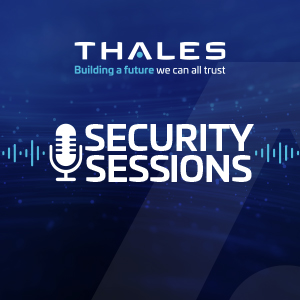 Security Sessions Podcast
For the latest on cloud & data security
This podcast series explores the technologies, people, and processes behind information security. We'll delve into topics like data security, remote access and digital transformation, as well as the people and technology that make it all work behind the scenes. We'll speak to Thales and industry experts to bring you fresh perspectives on how to navigate the world of cloud security.
We invite you to subscribe to Security Sessions, a podcast bringing you insights from industry experts on the latest cloud & data security news and trends.
Listen to Previous Podcasts
Series 2 Podcasts
Episode 1: The 2021 Thales Access Management Index
The shift to remote working and the acceleration of cloud-based services have put a strain on identity and access management infrastructure. As remote access becomes the norm rather than the exception, many organisations need to evolve their security approaches in a world where there is no longer a defined perimeter, according to the 2021 Thales Access Management Index.
In this first Thales Security Sessions episode of series 2, François Lasnier, VP Authentication and Access Management Products at Thales, joins regular host, Neira Jones, to talk through the key findings of the report. They will discuss how COVID has introduced new security concerns around remote working, and explore some of the key challenges of trusted access in a cloud-first world.
Series 1 Podcasts
Episode 1: Real Threats for Real People – What has the pandemic taught us?
Are businesses being forced into digital transformation too quickly and therefore cutting corners? How to businesses adapt to the changing threat vectors as more valuable data gets pushed further out into the infrastructure due to remote working? These are some of the questions we are exploring with guests Rick Robinson and Todd Moore.
Learn More About Remote Access Challenges and Insider Threat Security
Episode 2: More digital, more risk: where is the trust?
More digital, means more ecommerce, more digital payments, more financial fraud and cybercrime and ultimately more risk. Many organisations within the payment sector are being pushed into digitisation more quickly as they move to operate online to keep cash flow – without doing necessary due diligence on the best solution or vendor and with security not really on their agenda. These are some of the issues we are exploring with guests Arthur van der Merwe and Simon Keates.