How to Achieve Digital Sovereignty
Security Sessions Podcast
The Rise of the Sovereign Cloud
Series 3 / Episode 1
An increasing number of countries are adopting laws and regulations designed to protect the privacy of citizens by defining how data can be securely collected, stored, and used. As a result, many businesses and organizations are evaluating how to comply with the changing geo-political landscape, including the increased concern about the sovereignty of data, workloads and infrastructure in the cloud. This rise of "digital sovereignty" is the result of governments becoming concerned about their dependence (and the dependence of national businesses) on foreign cloud infrastructure providers.
In this episode, host Steve Prentice is joined by Nelly Porter, Head of Product, Google Cloud Confidential Computing, and Todd Moore, Vice President of Encryption Products at Thales, to discuss the forces driving Digital Sovereignty, and to discuss how Data Sovereignty, Operational Sovereignty and Software Sovereignty are the key foundational elements for building security frameworks that can achieve Digital Sovereignty.
---

Our Host
Steve PrenticePeople & Technology TherapistAbout Steve
Steve Prentice is an accomplished writer and speaker with his expertise focusing primarily on the interaction of people and technology in the workplace. With a professional background in organizational psychology, project management, and journalism, he is in high demand as a keynote speaker, writer, and project leader.
In 1994 he founded the Bristall Company, which continues to deliver professional development workshops and soft-skills education to busy corporate teams across North America.
Steve is the author of three business books and one novel and has ghost-written 10 other books for industry leaders. He lectures regularly in the Management Program at Ontario Tech University, is a regular media guest on radio and TV across North America and consults to a variety of high-profile organizations mostly in the tech and financial sectors. His two key areas of focus are cybersecurity and the future of work.
Steve is also a busy voice actor, providing narration for corporate videos, audiobooks, and podcasts.
Academically, Steve graduated from Concordia University in Montreal in 1989 with a B.A. in Communications Studies and was Valedictorian of the 1989 graduating year. Steve attended Law School in Toronto between 1989 and 1991 and was the official Rhodes Scholarship Candidate for York University for 1991. He returned to York University 10 years later and obtained his degree in Psychology.
Contact information all available on his website: steveprentice.com
---

Our Guest Speakers
Todd MooreVice President Encryption Products, Thales Cloud SecurityAbout Todd
---
Todd Moore is a respected cybersecurity professional, with over 28 years' experience in helping organizations protect their most sensitive data.
In his role as Vice President of Encryption Solutions, Todd drives strategy for the company's data encryption portfolio – bringing together a set of well-known security brands (SafeNet, Vormetric and Thales eSecurity) together, into a single data protection business line that addresses existing and new customer needs.
Todd joined Thales through a series of acquisitions from his prior roles; these predominantly entailed product leadership positions for both SafeNet and then Gemalto. He had already gained deep understanding of security challenges and technologies within the defense industry, having spent almost two decades with Harris Corporation. Over his career, Todd has a proven track record of developing business cases and market analysis for new security products and delivering them to market. He routinely develops strategies for new product development and execution, as well as negotiating strategic relationships and alliances.
With a rich combination of technology, product and customer understanding, Todd has frequently offered insights and commentary to media on topics such as hybrid cloud, encryption and cryptographic agility.

linkedin.com/in/todd-moore-a21a143
Nelly PorterHead of Product, GCP Confidential Computing and EncryptionAbout Nelly
---
Nelly Porter is a lead of the Confidential Computing in Google with over 10 years' experience in platform security, virtsec, PKI, crypto, authentication, and authorization field. She is working on multiple areas in Google, from root of trust, Titan, to the Shielded and Confidential Computing, has 25 patents and defensive publications. Prior to working at Google, Porter spent some time working in Microsoft in the virtualization and security space, HP Labs advancing clustering story, and Scientix (Israel) as a firmware and kernel driver eng. She has two sons, both are in the CS field, one of them is working for Google.

linkedin.com/in/nelly-porter
---

Related Blog Post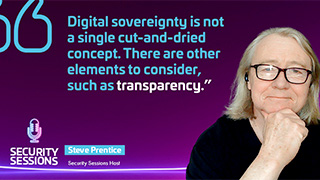 The Rise of the Sovereign Cloud
One of the big ironies about data on the internet is that once the goal of achieving a centreless web of data communication (the internet itself) had been developed and built out, the next area of focus became how to draw borders around it. It's one thing to be able to send information instantly across the globe, but that runs the risk of it coming to rest in, or simply traveling through, places we don't want it to. This brings us to the era of digital sovereignty, in which an increasing number of countries are adopting laws and regulations designed to protect the data privacy by defining how it can be securely collected, stored, and used.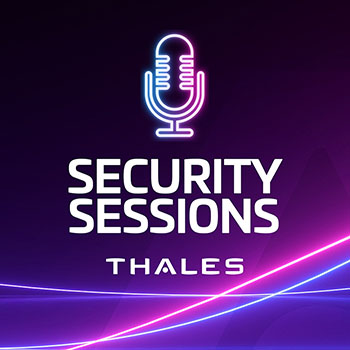 Security Sessions Podcast
For the latest on cloud & data security
This podcast series explores the technologies, people, and processes behind information security. We'll delve into topics like data security, remote access and digital transformation, as well as the people and technology that make it all work behind the scenes. We'll speak to Thales and industry experts to bring you fresh perspectives on how to navigate the world of cloud security.

We invite you to subscribe to Security Sessions, a podcast bringing you insights from industry experts on the latest cloud & data security news and trends.
Listen to Previous Podcasts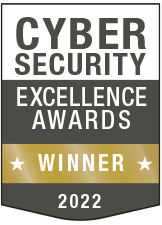 Thales Security Sessions Podcast awarded the
Gold 2022 Cybersecurity Excellence Award for
Best Cybersecurity Podcast
The 2022 Cybersecurity Excellence Awards honor individuals and companies that demonstrate excellence, innovation and leadership in information security. With over 900 entries in more than 250 award categories, the 2022 Awards program is highly competitive. All winners reflect the very best in innovation and excellence in tackling today's urgent cybersecurity challenges.