Episode 11: Quantum Computing
The threat and arrival of quantum computers is ever-present with physics breakthroughs, more Qubits, quantum "supremacy", and cloud service providers designing quantum computers, but what does it really mean to data protection? Is it really the end of encryption as we know it?
In Episode 11 of the Thales Security Sessions, host Neira Jones is joined by Mike Brown, CTO at Isara, and Michael Gardiner, Solution Architect at Thales, to discuss the ways in which quantum computing will change the technology landscape, and how organizations can deal with the potential security threats that quantum brings.
---

Our Host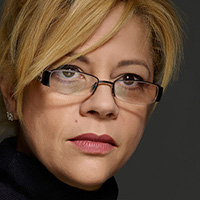 Neira Jones, Business Advisor
Neira advises organisations of all sizes on payments, fintech, regtech, cybercrime, information security, regulations (e.g. PSD2, GDPR, AML) & digital innovation. With more than 20 years in financial services & technology, she believes in change through innovation & partnerships and always strives to demystify the hype surrounding current issues. She enjoys her work as a strategic board advisor and non-executive director. She also provides coaching, training/e-learning, speaking, payment security expert witness services, and helps with M&As cybersecurity due diligence. She likes engaging on social media & regularly addresses global audiences in person or virtually.
She is the 1st Advisory Committee member for PCI-Pal, a global leader in secure payments & chairs the Advisory Board for mobile innovator Ensygnia. She is proud to be an Ambassador for the Emerging Payments Association and a friend of the Global Cyber Alliance. You'll find her on the Refinitiv list of Top 100 Influencers in Financial Services, the Planet Compliance Top 50 RegTech Influencers, the SC Magazine list of the UK's 50 Most Influential Women in Cyber-Security 2019, the Cybersecurity Ventures Women Know Cyber 2019 (100 Fascinating Women Fighting Cybercrime), the Jax Finance Top 20 Social Influencers in Fintech 2017, the City AM Powerful Women in the City List, the Richtopia Top 100 Most Influential People in Fintech. Tripwire nominated her "Top Influencer in Security To Follow on Twitter" in January 2015, CEOWorld Magazine nominated her Top Chief Security Officer to Follow on Twitter in April 2014, she is the Merchant Payments Ecosystem Acquiring Personality of the Year 2013, the SC Magazine Information Security Person of the Year 2012 and is an InfoSecurity Europe Hall of Fame alumni. She was voted to the Top 10 Most Influential People in Information Security by SC Magazine & ISC2 in 2010 & has served on the PCI SSC Board of Advisors for 4 years. She is a British Computer Society Fellow.
Neira has previously worked for Barclaycard, Santander, Abbey National, Oracle Corp. and Unisys. Her clients span industry sectors, including financial services, fintech, retail, legal, consulting, information security & technology.
She loves technology and cars...
---

Our Guest Speakers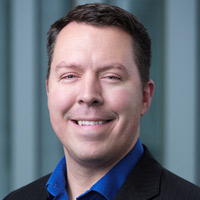 Mike Brown, CTO and co-founder, ISARA Corporation
Mike is the CTO and co-founder of ISARA Corporation. He is focused on the technical vision and direction for the company. The ISARA Corporation vision is a world where consumers, enterprises and governments can benefit from the power of quantum computing with protection against quantum attacks. 
Previous to ISARA, Mike was the Vice President of Security Product Management and Research at BlackBerry where he co-founded the product security practice and was responsible for the vision and execution of security for all BlackBerry products. Mike has spoken at global security events including RSA, GTEC, Bloomberg, and InfoSec Europe.  
He holds a Masters of Mathematics from the University of Waterloo, focusing on cryptography.

linkedin.com/in/mk3brown
---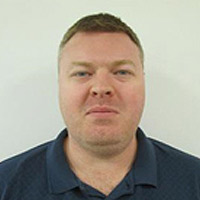 Michael Gardiner, Solution Architect at Thales Cloud Protection & Licensing
Michael Gardiner has worn many hats over his 14 years with SafeNet/Gemalto/Thales. Currently he is the Solution Architect for Data Protection on Demand. In his spare time Michael tends a small orchard and a few colonies of bees.

www.linkedin.com/in/mike-gardiner-72b21a66
---

About this Episode
When was the last time you considered the cryptography in your organization? Perhaps you had to encrypt your data as part of a regulatory requirement, or you voluntarily understood the value of encryption, and deployed it as a safeguard. Encryption is one of those technologies that, once it is implemented, is typically fairly easy to manage, as most organizations use cryptography supplied through a vendor. Key management can be the challenge, but the encryption itself is a low maintenance affair. However, as with all things technological, change is on the horizon.
In the latest episode of the Security Sessions podcasts, we discuss a major breakthrough in the field of quantum computing. Recently, a company named Oxford Quantum Circuits announced that it was offering quantum computing as a service (QCaaS). OQC's first customer will be their current partner, Cambridge Quantum, who will use the product to demonstrate their IronBridge cybersecurity platform.
It is interesting that one of the first use of commercial quantum computing will be a cybersecurity product. Quantum computing can bring about some great advancements, solving problems that have previously been unsolvable. This can be a huge benefit. However, quantum computing can also challenge some of the safeguards to which we have grown so accustomed, that we now take them for granted; specifically, public-key cryptographic technology.
Quantum computing running Shor's algorithm has the power to disentangle math problems, which were once considered computationally infeasible. It is predicted that the strongest cryptographic algorithms can be deciphered with Shor's algorithm running on a large enough quantum computer. Is this a cause for concern, or are we sounding a premature tocsin?
On the one hand, we should be very concerned, especially when we consider the scale at which we use cryptography. Whether it is the lowest level of protocols that we use, to the highest levels of authentication, cryptography is so prevalent, and seamless, as to be invisible to the average person. Yet, on the other hand, the destruction of public-key cryptography is not on the immediate horizon. That is, we have time to work on a solution, but that time is fairly short when plotted against a product with a long-term lifespan.
One example of such a long-term product that uses current public-key cryptography is the automobile. The amount of time that it takes from when a car is first engineered, then built, sold, and finally retired, can be up to 20 years. Considering that a car is now essentially software on wheels, coupled with the idea that current public-key cryptography may be undone in as little as 10 years, this shows the need for careful foresight. Everything from code-signing the vehicle control software, to the keyless entry and ignition mechanisms, all rely on the same algorithms that could be neutered while the cars are still on the road.
We have an excellent opportunity to prepare, but are we equipped to do so, and is the rest of the security community aware of how fast this future opportunity will become a present reality? The good news about this harbinger of the future is that, unlike the inaccurate doomsday predictions of the Year 2000 bug, there is time to prepare, without the panic scenarios.
This does not imply that this preparation will be easy. Consider first, the often arduous task of any inventory of digital assets in an organization. If an organization is to fully prepare for the quantum evolution, cryptography must also be added to that inventory. This reaches into the realm of risk management, as the value of the cryptography must be added to the organizational risk register, and the process must be worked into a strategic vision for the software development lifecycle as well. As with all things in security, preparation is the first step.
Another step towards anticipating the change is to shorten the lifespan of various systems that use cryptography. For example, digital identity expirations are often set in long intervals. Setting a shorter time for renewal can ease the burden as new cryptographic technologies emerge. Also, the hardware lifespan of many systems can also be planned, not just to achieve the benefits of a tech refresh, but to also include the predicted cryptographic developments.
Just as quantum computing presents a threat to cryptography, it can also usher in a new era of even stronger cryptographic solutions. However, a wise security professional will not await that development, and it may be projected that neither will lawmakers. As an extension of the new developments of cryptography which will be brought about through quantum computing, we should also expect that new regulations will transpire that address these changes.
With the announcement by OQC, it is clear that, even if quantum computing is not fully realized, it is closer than many had forecasted. This is the next evolution in digital transformation, and not only will it help up to leap forward in unpredictable ways, it will bring some challenges to address with our existing technologies.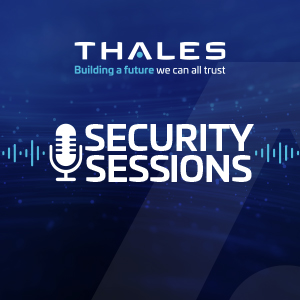 Security Sessions Podcast
For the latest on cloud & data security
This podcast series explores the technologies, people, and processes behind information security. We'll delve into topics like data security, remote access and digital transformation, as well as the people and technology that make it all work behind the scenes. We'll speak to Thales and industry experts to bring you fresh perspectives on how to navigate the world of cloud security.
We invite you to subscribe to Security Sessions, a podcast bringing you insights from industry experts on the latest cloud & data security news and trends.
Listen to Previous Podcasts
Series 3 Podcasts
Episode 1: The Rise of the Sovereign Cloud
An increasing number of countries are adopting laws and regulations designed to protect the privacy of citizens by defining how data can be securely collected, stored, and used. As a result, many businesses and organizations are evaluating how to comply with the changing geo-political landscape, including the increased concern about the sovereignty of data, workloads and infrastructure in the cloud. This rise of "digital sovereignty" is the result of governments becoming concerned about their dependence (and the dependence of national businesses) on foreign cloud infrastructure providers.
In this episode, host Steve Prentice is joined by Nelly Porter, Head of Product, Google Cloud Confidential Computing, and Todd Moore, Vice President of Encryption Products at Thales, to discuss the forces driving Digital Sovereignty, and to discuss how Data Sovereignty, Operational Sovereignty and Software Sovereignty are the key foundational elements for building security frameworks that can achieve Digital Sovereignty.
Episode 2: The Eternal Sunshine of the Criminal Mind
When you are a hammer, everything looks like a nail. Cybercriminals continue to succeed in discovering flaws and weaknesses in every connected technology. From zero days to SQL injection, what most people see as technology designed to perform a specific task, they see as a door, a window, or even a simple crack through which they can gain access. 

On this episode, host Steve Prentice talks with Amanda Widdowson, Head of Human Factors Capability at Thales UK, and Freaky Clown, the co-CEO and Co-Founder, Head of Ethical Hacking at Cygenta about what makes the criminal mind so good at thinking outside the box, and more importantly, how we can develop those skills inside security professionals, senior managers, and everyday people.
Episode 3: The Vendor of My Vendor: The Importance of Finding the Right Relationships for Cloud
Cloud continues to evolve, but so too do the human organizations that depend on it. Companies expand into new territories, they buy other companies, or get bought, and the vendors with whom they drew up contracts also change, evolve, and farm out work. It's a landscape of shifting sands where you can never be quite sure of who you're really dealing with. Host Steve Prentice invites Sean Heide from Cloud Security Alliance and Chris Holland, VP Cloud Services Thales, to weigh in.